There aren't any Events on the horizon right now.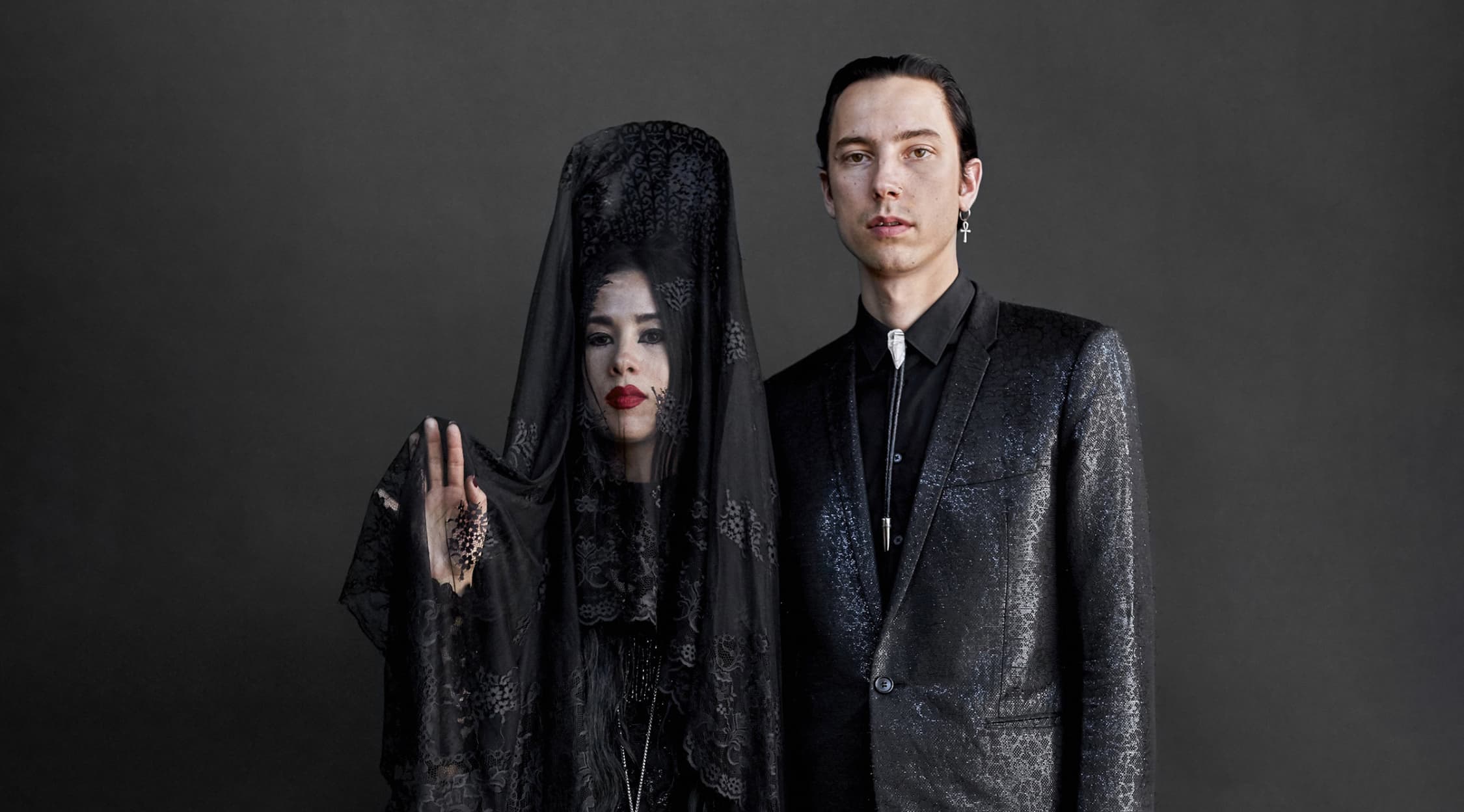 Rovi
Twin Temple Tickets
Twin Temple - Satanic doo-wop duo
Hailing from Los Angeles, the provocative Twin Temple are a husband and wife duo who describe their macabre sound as 'Satanic doo-wop'. Check out the range of Twin Temple tickets currently on offer at StubHub.
From Halloween to Friday the 13th
Guitarist Zachary and lead singer Alexandra James first met on the Los Angeles punk scene in the early '10s and, after getting married several years later, made their personal relationship a professional one too by forming Twin Temple on Halloween in 2016. With the goal of 'empowering the oppressed', the practicing Satanists eschewed the black metal sound synonymous with the Devil in favour of an eclectic fusion of Americana, doo-wop, and the golden age of rock and roll, which initially saw them compared with everyone from Roy Orbison and Ritchie Valens to Amy Winehouse and Lana Del Rey. The pair independently released their debut album, 'Twin Temple (Bring You Their Signature Sound… Satanic Doo Wop)', on the appropriately spooky date of Friday the 13th July 2018. A year later, they supported doom metal outfit Uncle Acid and the Deadbeats and Swedish hard rockers Graveyard on their North American tour before hitting the road for their own series of headlining shows. If you like your vintage American pop with a side order of the occult, then take a look at the various Twin Temple tickets now available on StubHub.
Blood drinking, witchcraft rituals, devilish tunes
As you would expect from a band who worship at the altar of the Dark Lord, the Twin Temple live experience is unashamedly macabre. From the haunting organ entrance music that evokes the classic Satanic horrors of Hollywood to the theatrical outfits and inventive use of demonic props, the pair sure know how to put on a show of gothic proportions. But alongside all the blood drinking, witchcraft rituals, and allegiance pledges to Beelzebub himself, Twin Temple also ensure that their retro sound gets the chance to take centre stage. Typically accompanied by a handful of other black-clad musicians, the duo gives all the highlights from their debut album a new lease of life, including the singles 'Sex Magick', 'Lucifer, My Love', and 'Let's Hang Together', while Alexandra's haunting vocals and Zachary's atmospheric riffs prove that there's substance to their funereal style. Don't miss the chance to see one of the City of Angels' most devilish musical duos and purchase your Twin Temple tickets on StubHub.
Back to Top
Epic events and incredible deals straight to your inbox.