There aren't any Events on the horizon right now.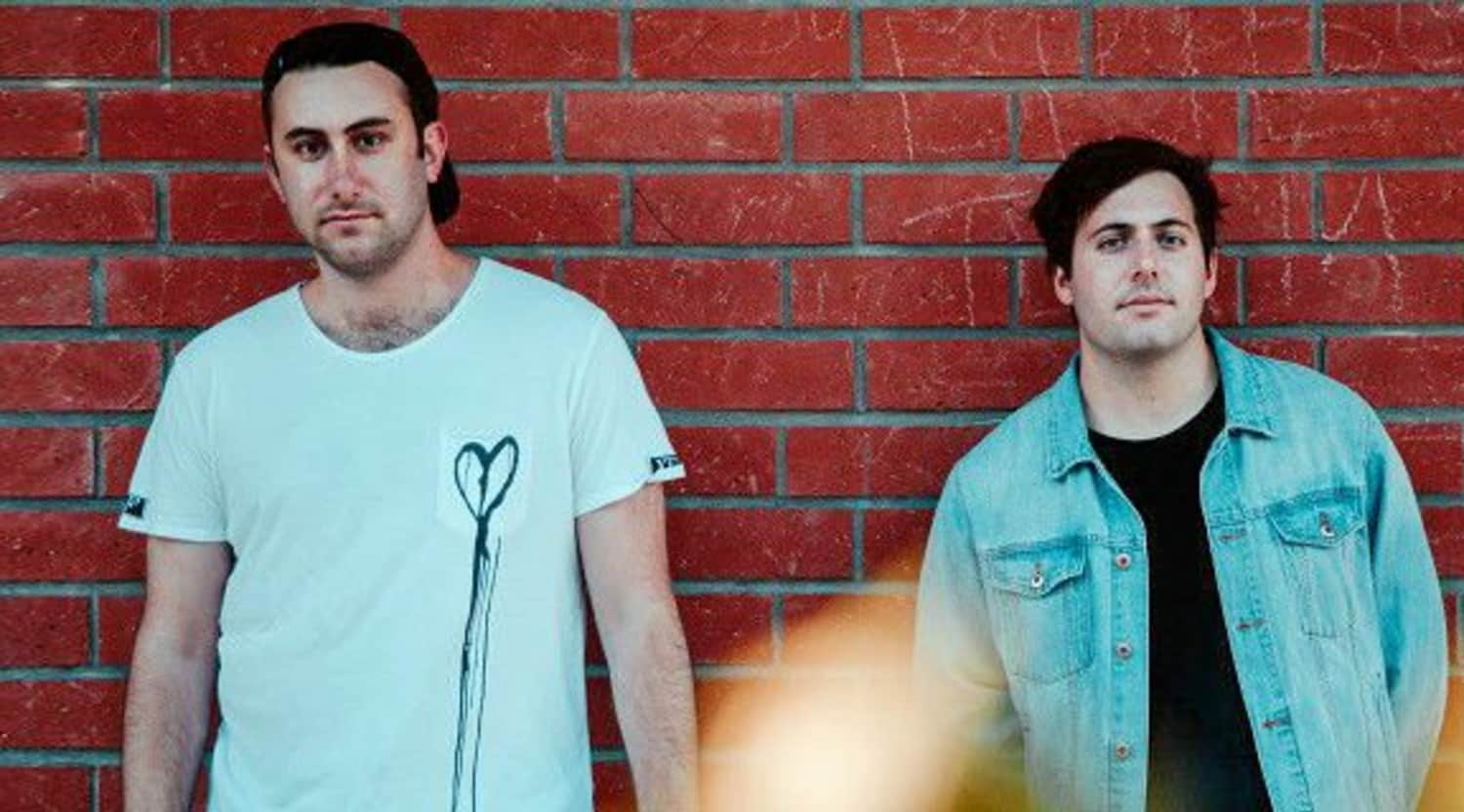 Rovi
Two Friends Tickets
Two Friends Tickets
Two Friends is an electronic DJ and producer group that, as the name suggests, is run by two very close friends. Eli Sones and Matthew Halper are a talented pair of electronic dance music (EDM) artists known for remixing popular musicians like The Chainsmokers and The Killers. The duo has performed at large music festivals, played its unique mixes on the radio and garnered attention from a large base of modern EDM fans.
Best Friends for Life
Los Angeles-based friends Eli Sones and Matthew Halper both grew up with a love for music. At the end of high school, they formed Two Friends and started mixing beats for local rappers. It wasn't until Sones and Halper attended a Coachella concert that the two really fell in love with the electronica genre. Since then, Two Friends has produced EDM favorites like "Feel Me" in 2013, "Forever" in 2016 and "Bandaid" in 2018. Its remix of "Born to Die" by Lana Del Rey was featured heavily on Sirius Radio's EDM station in 2014, and a bit of online praise from The Chainsmokers in 2017 pushed the duo to national attention. Two Friends received the Award of Independent Excellence in 2015 from Hollywood Music in Media Awards. In 2018, the mostly festival-playing duo took off across the country on the Two Friends Tour.
Where can I buy Two Friends tickets?
When you want to hear some of the world's best pop songs remixed with cheerful energy, make sure to purchase tickets to a Two Friends concert at StubHub.
What kind of music does Two Friends produce?
Two Friends creates airy and open EDM tracks with a distinct 2000s vibe. Its DJ sets often feature clips from a variety of popular songs in quick succession; the duo combines an "I've heard that" reaction from the audience with strong bass lines to instantly garner focus and attention. Most of all, Two Friends songs are just as cheerful and lighthearted as the friends who make them.
What are Two Friends concerts like?
Two Friends concerts bounce with energy, and the DJs on stage are usually bouncing right along. Fans love the constant pop music references backed by perfectly orchestrated electronic sounds. The duo's loud and playful EDM tracks are usually accompanied by a stellar light show and plenty of projected visuals. At some shows, a few live performers join the Two Friends on stage. Expect a Two Friends concert to include a few songs you know, a few new releases and dancing that lasts all night.
How often does Two Friends tour?
Two Friends normally plays at large music festivals across the country. 2019 events included the Hangout Music Festival in Gulf Shores, the Spring Awakening Festival in Chicago, Summerfest in Milwaukee and the Chasing Summer Music Festival in Calgary. The duo also plays consistently at the Marquee Nightclub in New York. The duo slowed down its tour schedule after wrapping up the 2018 Two Friends Tour, but it still performs consistently across the United States.
Will Two Friends be playing in a city near me?
Two Friends' 2019 schedule included nightclubs and festivals across the United States. Remaining stops in 2019 include a performance at FWD Day + Nightclub in Cleveland; the duo will also be playing with Big Gigantic at Red Rocks Amphitheater in Colorado on September 27 and 28. If you didn't see the duo when it came through your city, you can expect Two Friends to return within the next year or two.
What are some of Two Friends' most popular remixes?
Two Friends garnered national attention for its remixes of "Born to Die" by Lana Del Rey and "Mr. Brightside" by The Killers. It has also released a variety of DJ sets called the 2F Big Bootie Mixes that contain dozens of cultural favorites; Volume 11 of this series is extremely popular.
What are some of Two Friends' most popular singles?
Some popular Two Friends singles include "Bandaid," "Forever," "Pacific Coast Highway" and "Dollar Menu."
Back to Top
Epic events and incredible deals straight to your inbox.