TYLER PERRYS MADEA ON THE RUN TULSA
Tyler Perrys Madea On The Run Tulsa
Tyler Perrys Madea On The Run Tulsa Tickets
We didn't find anything nearby, but here's what's happening in other cities.
There aren't any events on the horizon right now.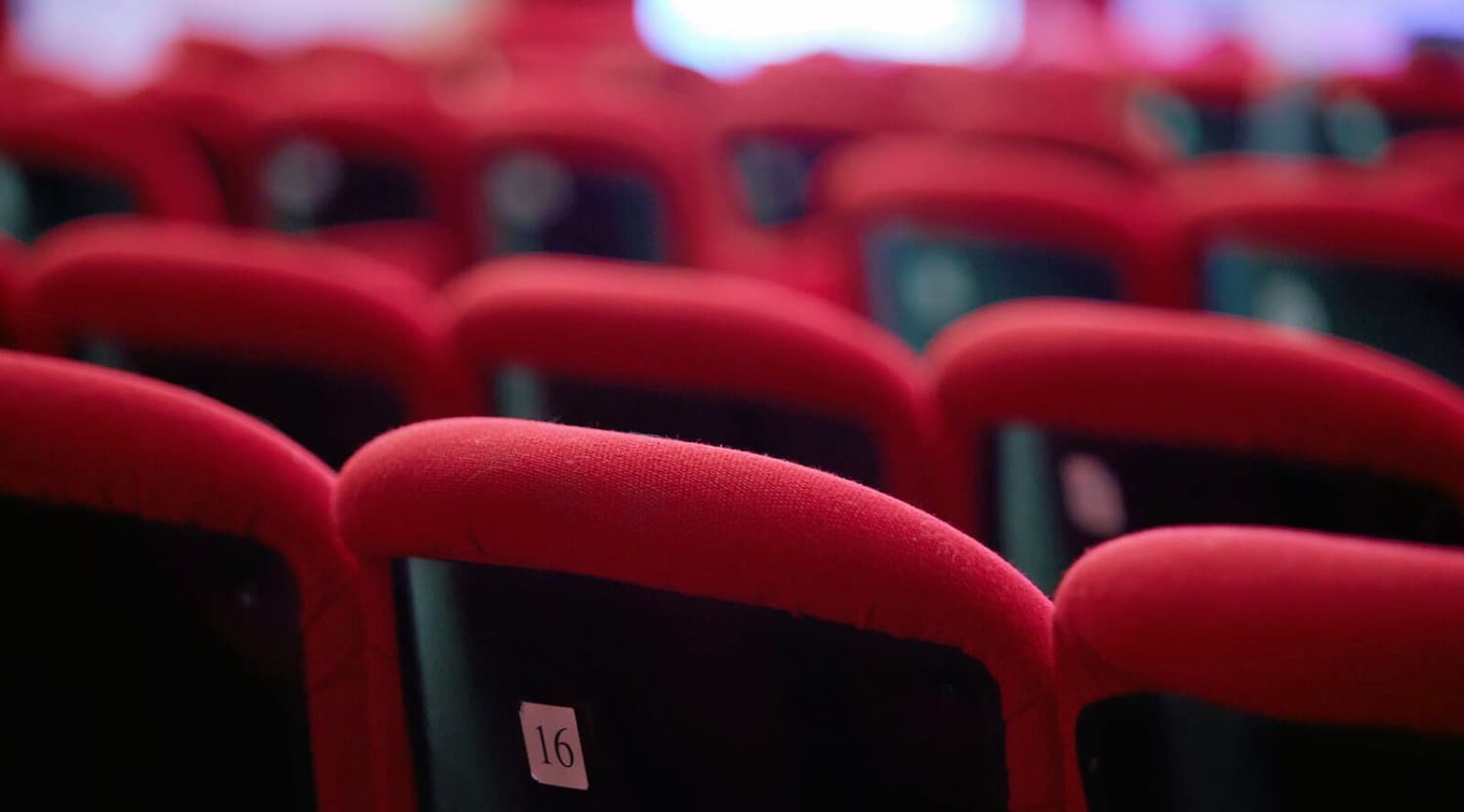 Adobe Stock
Tyler Perrys Madea On The Run Tulsa Tickets
Tyler Perrys Madea On The Run Tulsa Plot
The world of comedy films has changed greatly since the likes of Charlie Chaplin and Buster Keaton first explored the medium with their physical styles of comedy that would go on to influence many future productions, including some performers that are still on the stage today! Breaking out in the comedy world is much different now than it was in their era, but the job itself remains the same when it comes to bringing uplifting moods to people all around the country that may have been in dire need of a laugh. With a lasting legacy in the world of professional humor, there's a great tradition of artists that continues to use their skills to make people laugh at any opportunity, dedicating themselves to the art of humor at a time when so many are focused on careers at Fortune 500 companies or jobs of high status. But the joy that's brought to a performer when they see a fan that loves their work is worth more than any of the stress and salaries that a large corporation could offer, so the comedy artists that work every day to bring a smile to your face are deserving of praise whenever you have the chance to give it to them! If you're looking to take the time out of your weekend to see a hilarious performer bring one of his most recognizable characters to the stage, be sure that you take a look at StubHub to see when you'll be able to purchase your tickets to get out and experience Tyler Perry's Madea On The Run while you still have the opportunity to find tickets that'll get you in to this exciting event! When Mabel Simmons asks for a favor, her friends usually respond in kind! Her friend Bam trusts Mabel and is grateful when she offers to stay with her while Bam's leg is recovering from surgery. But when it turns out that Mabel isn't really there for altruistic reasons, the plot begins to thicken! Little does Bam know that Mabel's alter-ego Madea is in trouble with the law and she's using her house as a refuge! Come and experience the hilarious comedy waiting for you when Tyler Perry's Madea On The Run is performed next in your area!
Tyler Perrys Madea On The Run Tulsa Schedule
If you're curious about the way that the character of Madea has been translated to the stage or if you're simply looking to get out of the house to see a show that'll leave you rolling in your seat with laughter, be sure that you head out to catch Tyler Perry's Madea on The Run when it comes to be performed next on a stage near you at one of the many local venues in the Tulsa area that brings some of the finest works to this city! Pressing in from the coast is this exciting production that's hot off a run up and down the country, working towards the Tulsa area to share with you the joy of seeing one of your favorite characters from film as brought to life on the stage! While many fans of the Madea films have been flocking to theaters for years in the hopes of enjoying the latest production to come from the mind of brilliant comedy artist Tyler Perry, there are still many out there that haven't had the opportunity to see this live performance that's sure to blow Madea fans away with the hilarious jokes written for this show! So what are you still waiting for? Use your internet connection to log on to StubHub early and you'll be able to explore all of the hilarious musings that are waiting for you on the stage when Tyler Perry's Madea On The Run opens next for you to enjoy! Just make sure you get your tickets before they're completely sold out because it's only a matter of time before there won't be any tickets left for you to find!
Tyler Perrys Madea On The Run Tulsa Cast
Bringing your favorite figures from the screen to the stage are Tyler Perry, Cassi Davis, Tony Hightower, Maurice Lauchner, Rhonda Davis, David Stewart, Jr., Latoya London, Claudette Ortiz, Judith Franklin, Dorsey Levens, and more to your area to perform as your favorite characters from the world of Madea! This exciting production captures the same excitement and hilarious drama that surrounds the character of Madea in every situation that she gets herself in! Now, you'll have the opportunity to experience her most hilarious adventure yet as she convinces her friend Bam to let her stay around as a houseguest! Don't miss this chance to see a great show on the stage when Tyler Perry's Madea On The Run comes to be performed near you!
Tyler Perrys Madea On The Run Tulsa Author
The world of the theater and the world of film have been at odds since the medium first came to fruition in Thomas Edison's workshop. While many in the theater world have long looked down on film as a more base form of entertainment, the eras since it's development have proven that it's popularity has far surpassed that of the theater today. Those interested in the world of the stage are generally open to experiencing all kinds of media, while movie buffs generally stick to the world of film. But those worlds will collide this weekend when you have the chance to experience one of your favorite characters from the world of film that's been adapted to be included in a story for the stage! Come and see for yourself why so many people are talking about heading out to see Tyler Perry's Madea On The Run this weekend and get your tickets to enjoy this riveting show while you still have the chance! As the author of 2006's Don't Make a Black Woman Take Off Her Earrings: Madea's Uninhibited Commentaries on Love and Life, written from the perspective of the character, Madea, Tyler Perry has proven himself as capable of making more than just movies. But taking on that challenge directly, Tyler Perry is coming to the stage with a whole new plot for a live performance that his fans are going to be sure to love! Come and get in on all of the fun by heading out to experience Tyler Perry's Madea On The Run today!
Tyler Perrys Madea On The Run Tulsa Trivia
Q: When does the Perry family get together to celebrate Tyler Perry's birthday?
A: Hilarious comedian and stage performer Tyler Perry was born on September 13, 1969.
Q: Where does Tyler Perry call his hometown?
A: Proud of its role as the home of Tyler Perry, the city of New Orleans, Louisiana played an instrumental role in shaping Tyler Perry's humor when he grew up there.
Back to Top
Epic events and incredible deals straight to your inbox.