There aren't any Events on the horizon right now.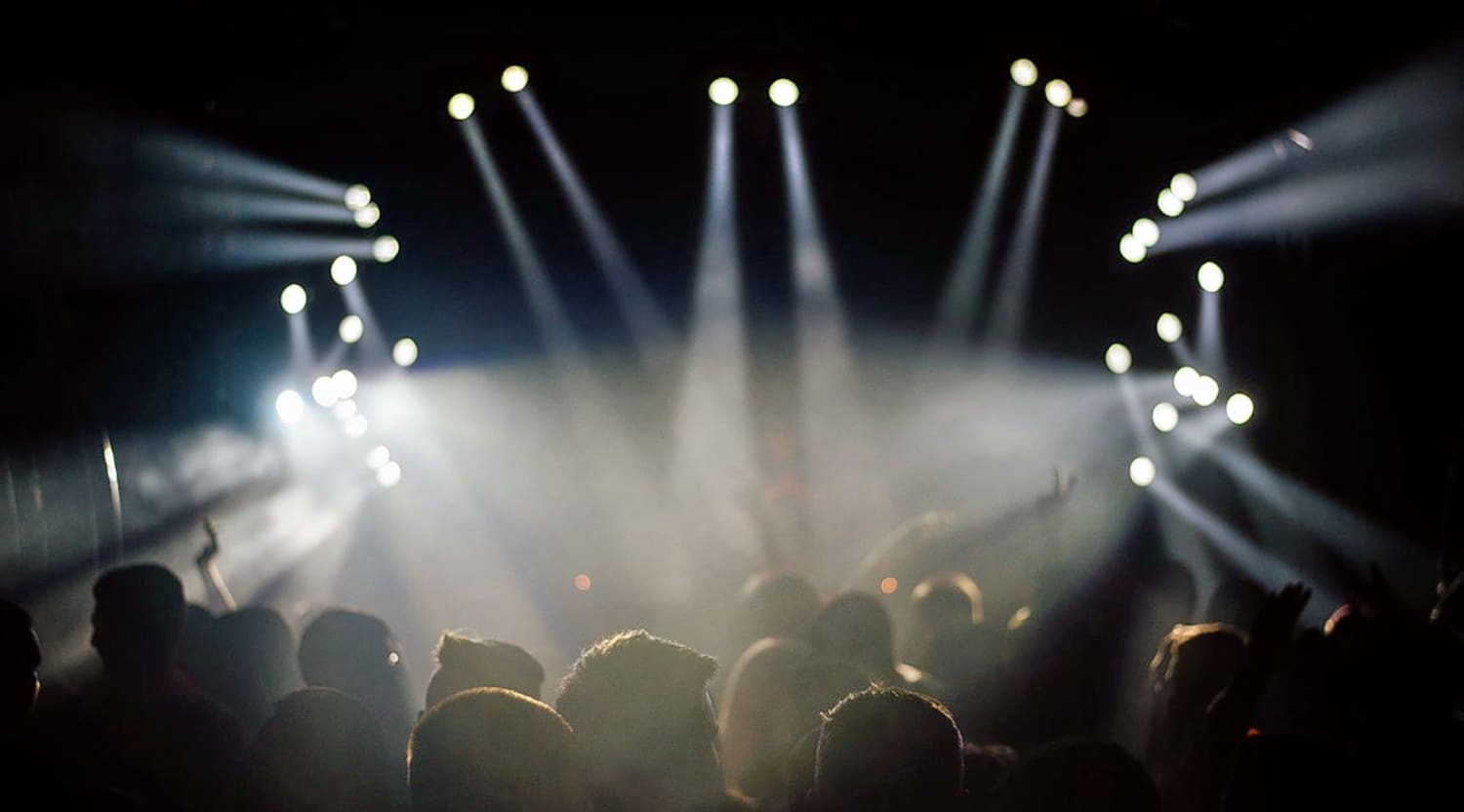 Stocksy
Umami Tickets
Umami – The 2016 Tour
Umami's unique blend of electronica, psychedelic rock, and indie will once again be coming to 7th Street Entry at Minneapolis' First Avenue. They will be blowing the roof off of the house with their deadly beats, killer guitar chops, and evocative vocals. Whether they are playing in the biggest concert halls or the coolest dive bars, Umami put on shows that are among the most memorable in the Midwest. Be sure to catch these sensational artists in what will be one of the season's best performances.
There's the Fillmore in San Francisco, the Bowery in New York, and the 9:30 Club in D.C. In Minneapolis, there's First Avenue and the 7th Street Entry. Any lover of music in the Twin Cities will tell you that, for the last forty years, First Avenue has been crucial to the area's exciting music scene. From the mainstream to the avant garde, First Avenue is a music venue committed to fostering excellence in entertainment, music, and the arts. There are a lot of music fans who deeply care about this club and have dedicated their lives to it. First Avenue is, without a doubt, the quintessential music club.
Countless artists have launched their careers by playing the 7th Street Entry. By showcasing local talents almost every night of the week, the venue has been the springboard for local bands such as Atmosphere, Semisonic, Soul Asylum, the Replacements, Husker Du, and more. First Avenue has also been a stepping stone for American acts such as Metallica, Lucinda Williams, Bo Diddley, Depeche Mode, The Ramones, Black Flag, Tina Turner, Eminem, U2, Joe Cocker and, of course, Prince. First Avenue works with artists such as these to support the best of music in the nation.
About Umami
Umami have developed their sound since the autumn of 2010 through a method that has been equal parts calculated design and reckless abandon. They are primarily inspired by psychedelic rock and electronic dance music, and their sound is odd but strangely accessible. Umami consist of Angelo Pennacchio on vocals; Timothy Bass on bass guitar; Peter Blomgren on guitar; Charlie Smith on beats, sequencing, keys, and synth; and Andrew Finseth on percussion. While the band jokes that the word "umami" is the fifth element on the periodic table, the word actually refers to the category of taste that responds to glutamates and protein.
Umami got started when Pennacchio was playing in Guy Storm, a local band. Smith and Blomgren were playing in another local group called Military Special, and when these two bands happened to break up around the same time, the three musicians got together to try out some material. Pennacchio was working with Bass, and Blomgren lived with Finseth who was a percussionist. Pennacchio, Blomgren, Bass, and Smith started playing together and writing some tunes, and Finseth was recruited once they decided they needed percussion. One of their biggest influences at the time was the album Remain in the Light by the Talking Heads.
The band's most memorable performance was their show at First Avenue with Strange Names and Yeasayer in July of 2013. It was their first show with Bass after he had taken a short hiatus, and the band was thrilled to be opening for Yeasayer. Umami's favorite stage to play in Minneapolis is 7th Street Entry.
The band enjoys the music of several other local acts. Blomgren is a fan of Marijuana Deathsquads, who are eccentric but give amazing concerts. Pennacchio likes Solid Gold and Vampire Hands, and Bass follows Polica and Gayngs with interest. Creativity is a major inspiration for Umami, who are constantly seeking that organic flow of ideas, which often happens at band practice when they all just throw things around to each other, and a song eventually emerges. Pennacchio has also cited his girlfriend as a major inspiration.
The biggest challenge Umami have faced was the loss of their bassist to a heroin problem in the fall of 2011. Although it's a touchy subject, the band have decided to be open about this setback. Bass is comfortable talking about it openly. After he had been sober for a few months, the rest of the band invited him to sit in for a few practice sessions with the potential of playing as openers for Yeasayer, and the rest was history. He has stayed sober and has been a part of the band ever since. Bass was also pleased to find how coherent his playing became after he overcame his addiction. His renewed effort allowed the band to work on a full-length album and finally have it released.
The band survive the Minnesota winters in various ways. Blomgren plays video games, gets drunk, and goes sledding. Luckily, he doesn't mind winters outdoors. Pennacchio simply stays inside. Bass tries to plan ways ahead of time to distract himself from being depressed and bored. Minneapolis has its pleasures, too. Blomgren likes to go down to the river, and misses it when he travels. Pennacchio enjoys the local cuisine and cycling, and Bass likes thrift shopping, coffee shops, cycling, and seeing local music.
Previous Hits
In 2015, the Minneapolitan psych-synth act Umami released Ephemeral, wherein they mine personal experiences to bring a wholly complicated and sprawling take on the metaphorical last night and lost promise. A short three minutes after an unruly opening cut, "Bangles" takes the party to a transcendent hungover state. Ephemeral is the sonic rendition of waking up and trying to shake off the vague memories of too many lost nights to count.
Trivia
Umami's guilty pleasures are Sons of Anarchy (Peter Blomgren); swearing (Angelo Pennacchio); and going to the Emergency Room, Pink, and Doritos (Tim Bass). Their hidden talents are doing the worm with one's eyebrows (Blomgren); cooking and visual art (Pennacchio), and math and classical guitar (Bass).
The Umami Concert Experience
With a newly released album and six years together as a band, Umami are coming back to 7th Street Entry at First Avenue to bring another legendary show to their Twin Cities fans. Considered to be one of the Midwest's best psychedelic acts, Umami have fine-tuned their live show to bring you all the grooves and thrills necessary for an unforgettable night. Don't miss out on your chance to see one of Minneapolis' best bands on one of Minneapolis' best stages! Get your tickets today.
Back to Top
Epic events and incredible deals straight to your inbox.