UNCLE ACID AND THE DEADBEATS
There aren't any Events on the horizon right now.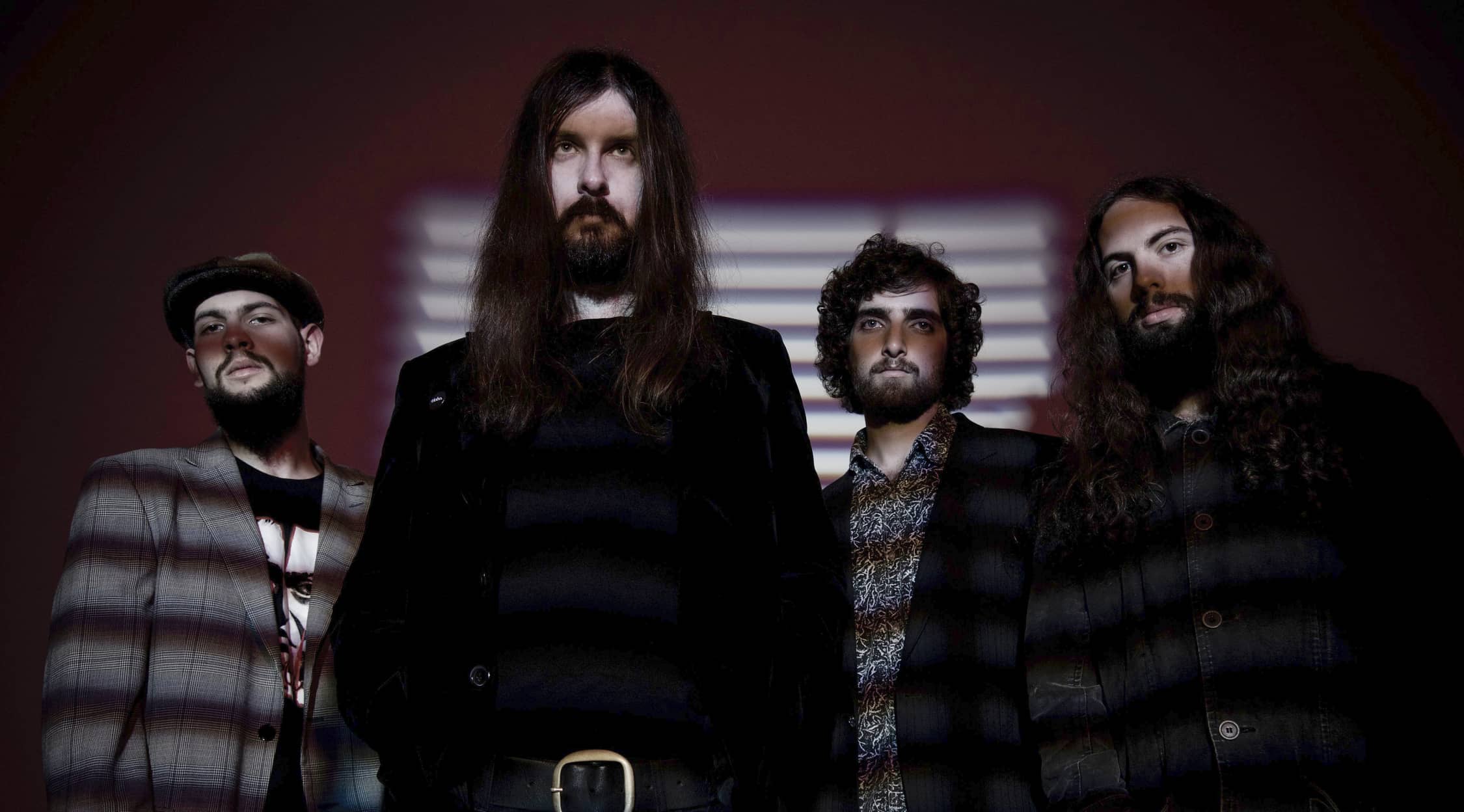 Rovi
Uncle Acid and the deadbeats Tickets
Uncle Acid and the Deadbeats - The 2015 Tour
The princes of doom metal are back again, bringing their vintage psychedelic drones to venues across the United States, Canada, and the United Kingdom! Don't miss Uncle Acid and the Deadbeats on their most exciting tour yet!
They'll be bringing their epic live show to cities including: Atlanta, GA; Baltimore, MD; New York, NY; Philadelphia, PA; Boston, MA; Millvale, PA; Chicago, IL; Denver, CO; Vancouver, BC; San Francisco, CA; Los Angeles, CA; Santa Ana, CA; Bristol, UK; Manchester, UK; Dublin, Ireland; Belfast, Ireland; Glasgow, UK; Newcastle Upon Tyne, UK; Nottingham, UK; and London, UK. Don't see these heavy-hitting newcomers visiting a city near you? Keep calm and keep checking back, because the boys are constantly adding new dates to this tour. These are just the first live dates of what promises to be their most exciting year yet, so make sure you stay up to date on all the latest Uncle Acid and the Deadbeats tour info right here at StubHub - your number one resource on the web for all of your online concert ticket needs!
The first show on the tour will take the Deadbeats to the Center Stage Theatre in Atlanta, Georgia. Once they're done rocking crowds there, they'll be taking their talents to Soundstage in Baltimore, Maryland. Their next gig will be at Webster Hall in New York, New York, and the following night will see them playing at the Union Transfer in Philadelphia, Pennsylvania. Afterwards, they'll be playing in Boston, Massachusetts, at the Royale Boston, and then they'll be playing Mr Smalls Theatre in Millvale, Pennsylvania.
After playing Pennsylvania, they'll be rocking their audience at Metro in Chicago, Illinois, before moving on to Summit Music Hall in Denver, Colorado. Their next show will take them to Canada, where they'll be playing a gig at Commodore Ballroom in Vancouver, British Columbia. Then, they'll head to California for four back-to-back performances: first, they'll play Slims in San Francisco, California, two nights in a row. Then, they'll be at the Fonda Theatre in Los Angeles, California, before a gig at The Observatory Santa Ana in Santa Ana.
Once those shows are down, they'll be crossing the Atlantic to play some huge shows in the UK! Their first stop will be Bristol, England, where they'll be taking over The Fleece Bristol for a night. Then, they'll be performing at Gorilla Manchester in Manchester, England. After that, they'll be going to Dublin, Ireland, to play at Whelans Dublin. Following that will be a performance at Limelight Belfast in Belfast, Ireland, before a huge performance at the Cathouse Glasgow in Glasgow, Scotland! Afterwards, they'll play O2 Academy 2 Newcastle in Newcastle Upon Tyne, then Nottingham Rescue Rooms in Nottingham and, finally, they'll be wrapping things up with a performance at Scala in London!
Whether you're catching them live for the first time, or you've been following the Deadbeats since they first hit the scene over five years ago, you owe it to yourself to see these behemoth doom rockers doing what they do best live on stage! If you're witnessing their talents in an intimate bar setting, or seeing them dominate an arena show, you'll never forget seeing these amazingly passionate youngsters pay homage to their influences and contemporaries with their amazing vintage sound!
About Uncle Acid and The Deadbeats
The band was founded in 2009. Kevin (K.R) Starrs struggled to decide on a moniker, and derived the name of the band from Rusty Day (the lead singer of Cactus), who had previously tried to form a band called Uncle Acid And The Permanent Damage Band. Talking about the name, Starrs said "I thought Uncle Acid was kind of interesting in a weird, fucked up, Uncle Sam kind of way".
Using vintage instruments, they began to create their retro aesthetic, which conjures up visions of of groups like Black Sabbath, Alice Cooper, and Dio during their heyday. Next to other "modern-retro" groups like Orchid, Witch, and Graveyard, they demonstrate a complete respect and understanding of the doom-psychedelia genre as a whole, and have made valuable contributions with each of their LPs: Volume 1, Blood Lust, and Mind Control.
Each record has built upon the foundations set by the last to bring something truly unique to the table. You can hear the base concepts for the band's style being worked out in Volume 1, before they really find their feet two years later with the critically-acclaimed LP, Blood Lust. Mind Control featured the distorted charm of singles Poison Apple and Mind Crawler, while The Night Creeper promises to devastate fans old and new alike when it sees release on September 4.
Previous Hits
The band have released three singles up to this point: "Poison Apple", "Mind Crawler", and "Runaway Girls". Beginning with their sophomore effort, "Blood Lust", the band began to garner widespread critical acclaim for their efforts.
Despite still being relative newcomers to the game, and their lack of presence with mainstream platforms, their records as a whole feature the beautifully distorted lullabies of an age many thought was forgotten; older listeners will be reminded of the famous "Summer of Love" thanks to these catchy pop numbers which have been doused in distortion and dipped in nostalgia, each of them carving its own little place in any sensible listener's mind.
Trivia
K.R Starrs has explained the concept behind the album "Mind Control" as a sinister tale reminiscent of many groups throughout the latter half of the 20th century. The record tells the story of a cult leader and his followers, recounting their submission of will through promise and, eventually, the prescription of equal parts love, drugs, violence, and intimidation.
The Uncle Acid and The Deadbeats Concert Experience
Seeing Uncle Acid and The Deadbeats will take any fan, no matter their age, back to a time when rock music and the occult were synonymous with each other. Dragging their guitar riffs quick-enough to keep up with their pop-friendly songwriting style, we promise that these vintage hybrid-metalheads are as authentic as any other like-minded act today! Don't miss your chance to see these psych-rockers live and in the flesh before they start to get really huge!
Back to Top
Epic events and incredible deals straight to your inbox.