There aren't any Events on the horizon right now.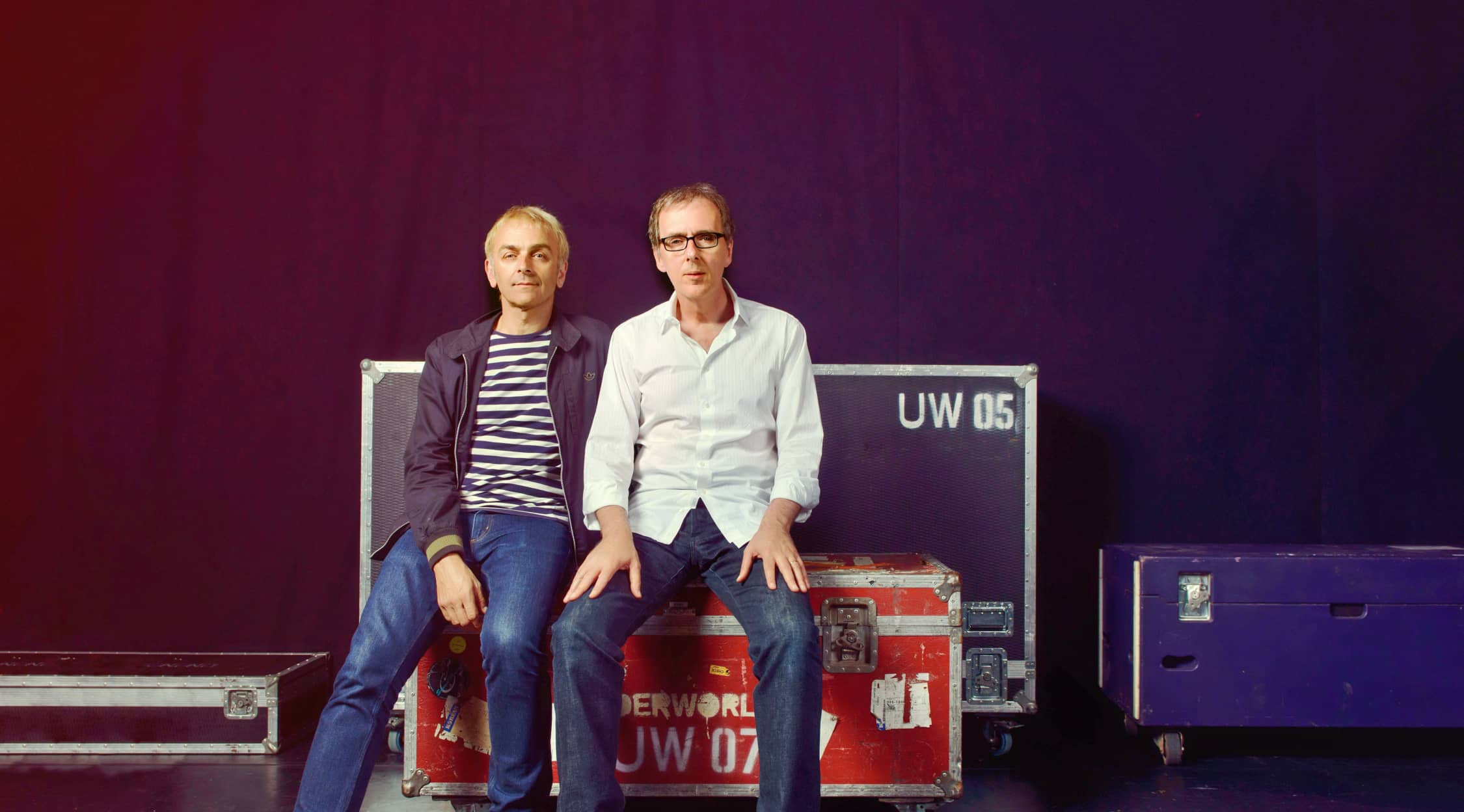 Rovi
Underworld Tickets
Underworld - The 2015 Tour
The number one electronic pioneers are back! Underworld are gearing up for another huge performance, this time at the Bestival festival at Robin Hill Country Park, Newport, United Kingdom. Don't miss this chance to see one of the most legendary British music acts of all time live on the stage! If you can't make it to Bestival, don't worry and keep calm - just keep checking back here on StubHub for more dates!
This is just the first date penned in by the legendary house artists, and they'll be adding more across the UK and further afield. It's just a glimpse of the great things to come from them this year as they embark on blowing away audiences in 2015! Stay up-to-date on all the latest Underworld tour info right here at StubHub - your number one resource on the web for all of your online concert ticket needs!
They're one of the biggest British electronic music acts in history and, at Bestival, they'll be sharing the stage with another: the world-renowned Chemical Brothers! And that's just a tiny peek at the huge line-up from this annual festival. Also headlining the bill will be American hip-hop legend Missy Elliott, as well as veteran British rockers Duran Duran and Australian psych-youngsters Tame Impala. There will also be appearances from such diverse artists as Skrillex, Jurassic 5, Hudson Mohawke, Action Bronson, Young Fathers, and more!
An Underworld show promises to be one of the most electrifying and dynamic live music experiences you can imagine. Bringing hits to the stage from their vast back catalogue that spans over thirty years, seeing Underworld in person will be an unforgettable experience for youngsters and lifelong fans alike!
No atmosphere captures the spirit of Underworld like hearing their music in the open at a festival, and no festival is better suited to accommodating their unique and unforgettable talents than Bestival! Be sure to hop aboard the Underworld express so that you can know for yourself what the journey feels like!
About Underworld
Before Underworld was founded in 1980, Karl Hyde and Rick Smith started making music together while working at a diner as students. With the help of friends, they former Freur, a proto-electroclash/new wave band which was later signed to CBS records.
After Freur disbanded, Underworld were formed in 1987. The members focused on creating a hot-pot of sounds, notably mixing guitar loops and electronic textures. The results of these efforts were captured in their debut album Underneath the Radar, and their sophomore follow-up Change the Weather.
During a break following some lineup changes, Hyde and Smith crossed paths with Darren Emerson, a well-known DJ. Together, they began releasing mixes as Lemon Interupt, and slowly their sound grew to envelope the techno aesthetic that they would later come to be known for.
This trio would continue on and, in 1994, release the breakthrough LP "dubnobasswithmyheadman". This was the first record they released that managed to meld techno, pop music, and acid house, to create a truly unique sound. It also made them one of the most prominent progressive-house acts of the time.
In 1996, the band put out their next album, "Second Toughest In The Infants". This was another valiant effort for them, as they continued to develop as individual artists and as a group. When the film Trainspotting was released in the same year, it featured two Underworld songs: the first was "Dark & Long (Dark Train)"; the other was "Born Slippy.NUXX". The latter was never intended to be released as anything other than a B-side to the original Born Slippy single- however, this exposure acted as the catalyst to make it the group's biggest selling song to date.
Since this commercial success, the band has continued to release works prolifically. Eventually, Emerson left the band to focus on his own artistic pursuits, and so Hyde and Smith continued as the original Underworld duo. They have since been involved with a variety of exciting projects, including providing a score for the 2012 London Olympics opening ceremony, and also creating film scores when not working on their own material.
Previous Hits
The band's single best-known hit is "Born Slippy.NUXX", a surprise success that has opened up their huge back catalogue to new fans across the globe. Other well-known Underworld songs include "Push Upstairs", "King of Snake", "Two Months Off", and "Caliban's Dream".
In fact, throughout their career spanning over three decades, Underworld have released over 45 singles, while also putting out other works under different aliases as well as various multimedia projects.
Trivia
In Australia, the Triple J's Hottest 100 of All Time mix featured "Born Slippy.NUXX". The unexpected success of this track led to it being simply referred to as "Born Slippy", despite the fact that it was a remix of the original "Born Slippy".
In 2004, Mixmag magazine readers voted it the fourth best dance track of all time, while Pitchfork named it 31st in their list of best tracks of the 1990s. Due to the popularity of the single, it has been performed at nearly every live Underworld performance since 1996.
Underworld's 1999 album, Beaucoup Fish, was largely produced on Digital Audio Tapes which the band members sent to each other while working from their own studios. This became especially apparent in the year that followed the release of the album, when an unusual number of remixes appeared in various promotional materials and also as B-sides. These remixes were, for the most part, work-in-progress tracks that the band later refined to create the respective album versions.
The Underworld Concert Experience
Whether you're a new fan of these veteran electronic musicians, or if you've been following them since they first burst onto the scene in the 1980s, you owe it to yourself to see Underworld performing at Bestival and doing what they do best! This huge event promises to be an unforgettable experience for everyone who attends, and there's no better act to headline a massive outdoor festival than Underworld, who promise to bring their endless good vibes and send the fans away with a smile on their faces! Get your tickets today!
Back to Top
Epic events and incredible deals straight to your inbox.