We didn't find any Events nearby, but here's what's happening in other cities.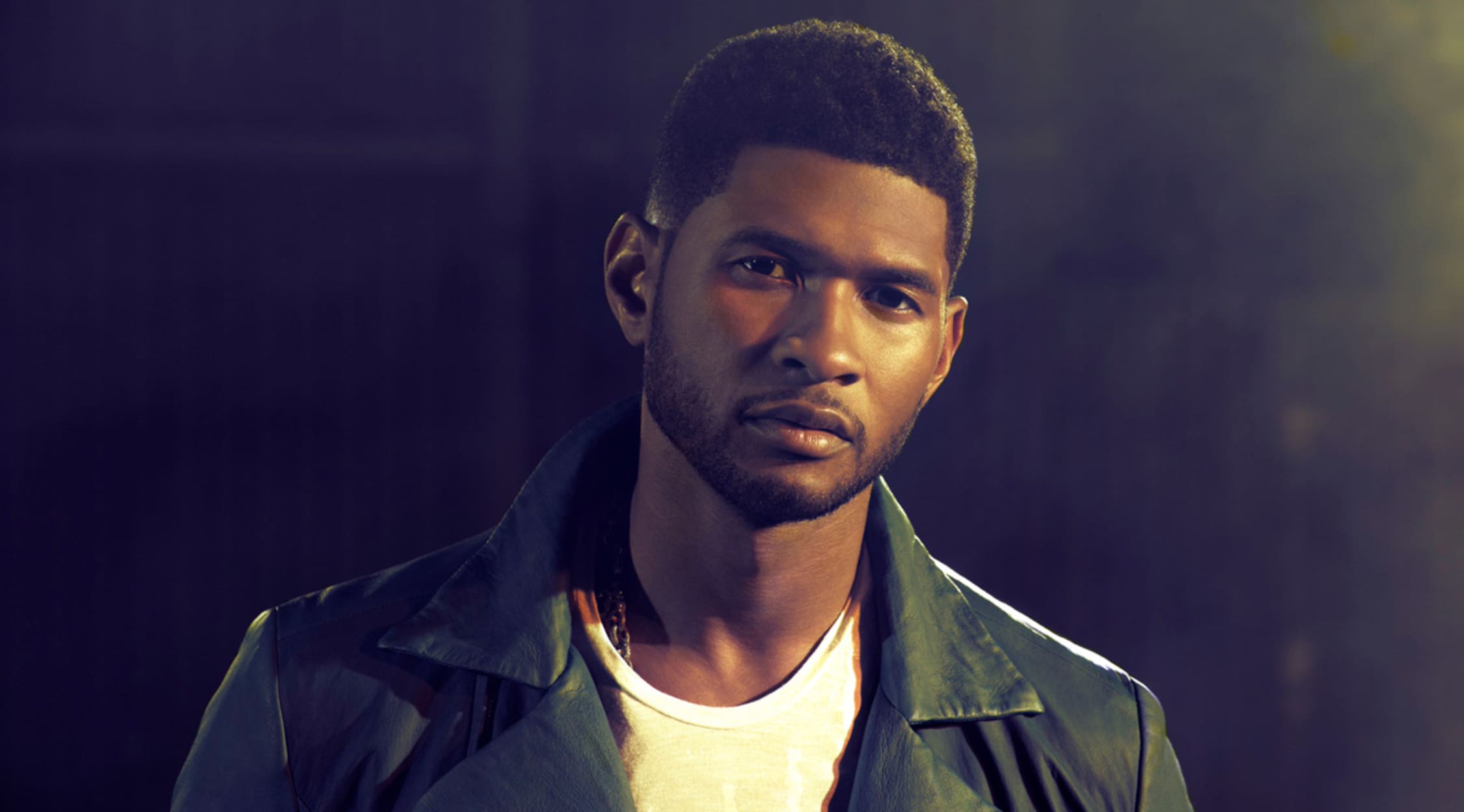 Rovi
Usher Tickets
Usher Tickets
From famous collaborations to outstanding solo performances, the versatile skills of Usher have captivated the global audience within all moods of life. Fans became more active with the performer the more he sang about his 2004 relationships. Usher wielded R&B in a way that made audiences cry, yet no matter how down "it" got, he put his lyrics on dance-inspired tempos. You can find that energy touring the world on a live stage.
Usher on His Way
Romance is at the heart of Usher's music. He and Alicia Keys even wrote about a first kiss. "Confessions" was a song that attempted to answer the wide-spread rumors about the singer's love life. Usher Terry Raymond IV also danced his way into the scene of American pop history. His 1994 debut was built from a long history of formal education in music and performance. He started at the age of 12 with the full support of his parents, Usher Raymond III and Jonetta Patton. His 1997 single, "You Make Me Wanna...," hit No. 1 on the Billboard 100 charts. Atlanta, Georgia, at that time, was becoming a hub for R&B music and rising artists. The artist's birth city, "ATL," kept him in front of the music industry's Jermaine Dupri, Ludacris and Rico Love. His Confessions album then lifted the singer past the platinum club and into the diamond standard. A diamond album is one that sells at least 10 million copies. Usher's Confessions sold over 20 million around the globe.
Where can I buy Usher tickets?
Everyone finds what they need at stubhub.com, for simplicity defines the site, and Usher tickets are what you'll get. Look now for a seating arrangement with the dates and cities you prefer; they are all guaranteed with a FanProtect on your purchase.
What is the Usher setlist like?
"Yeah" led Usher's career as one of the biggest party hits that he had ever released. It was publicized in 2004 with a music video that put the performer's dance skills front and center. "My Boo," "U Don't Have to Call," "Nice & Slow," "There Goes My Baby," "U Remind Me" and "U Got it Bad" might all be performed live by the performer.
What are some of Usher's top collaborations?
From Ludacris to Rick Ross, artists from the late '90s and early 2000s were eager to have Usher in their recordings. The performer has worked with singer Chris Brown, rapper Young Jeezy, Pitbull, producer Lil Jon, Sean "P. Diddy" Combs, Justin Bieber and Black Eyed Peas.
What can I expect from Usher?
Usher's career was also built on his highly acclaimed choreography. His most well-known moves were based on the New York City phenomenon called "pop and lock." The choreographer Aakomon "AJ" Jones led Usher's dance team and the artist himself in 2012. Usher has been inspired by Michael Jackson and has taken dance moves from the King of Pop since childhood. With a slight twist to Jackson's moonwalk, Usher perfected and made the glide a memorable addition to his stage routine. This move goes into a circle instead of a backward slide.
How many awards has Usher won?
Since 1998, Usher has been nominated for 23 Grammy Awards. He goes down in history for receiving eight trophies. These were for Best R&B Performance, Best Contemporary R&B Album, Best Male R&B Vocal Performance and Best R&B Performance by a Duo or Group with Vocals.
Is Usher coming to a city near me?
Usher is expected to perform at the One Musicfest 2019. The stage is to be erected at the Centennial Olympic Park of Atlanta, Georgia. His performance will showcase alongside DMX, Rae Sremmurd and Gucci Mane. The headliners scheduled for the festival also include Musiq Soulchild, Wu Tang Clan, Rick Ross and Trick Daddy.
Back to Top