There aren't any Events on the horizon right now.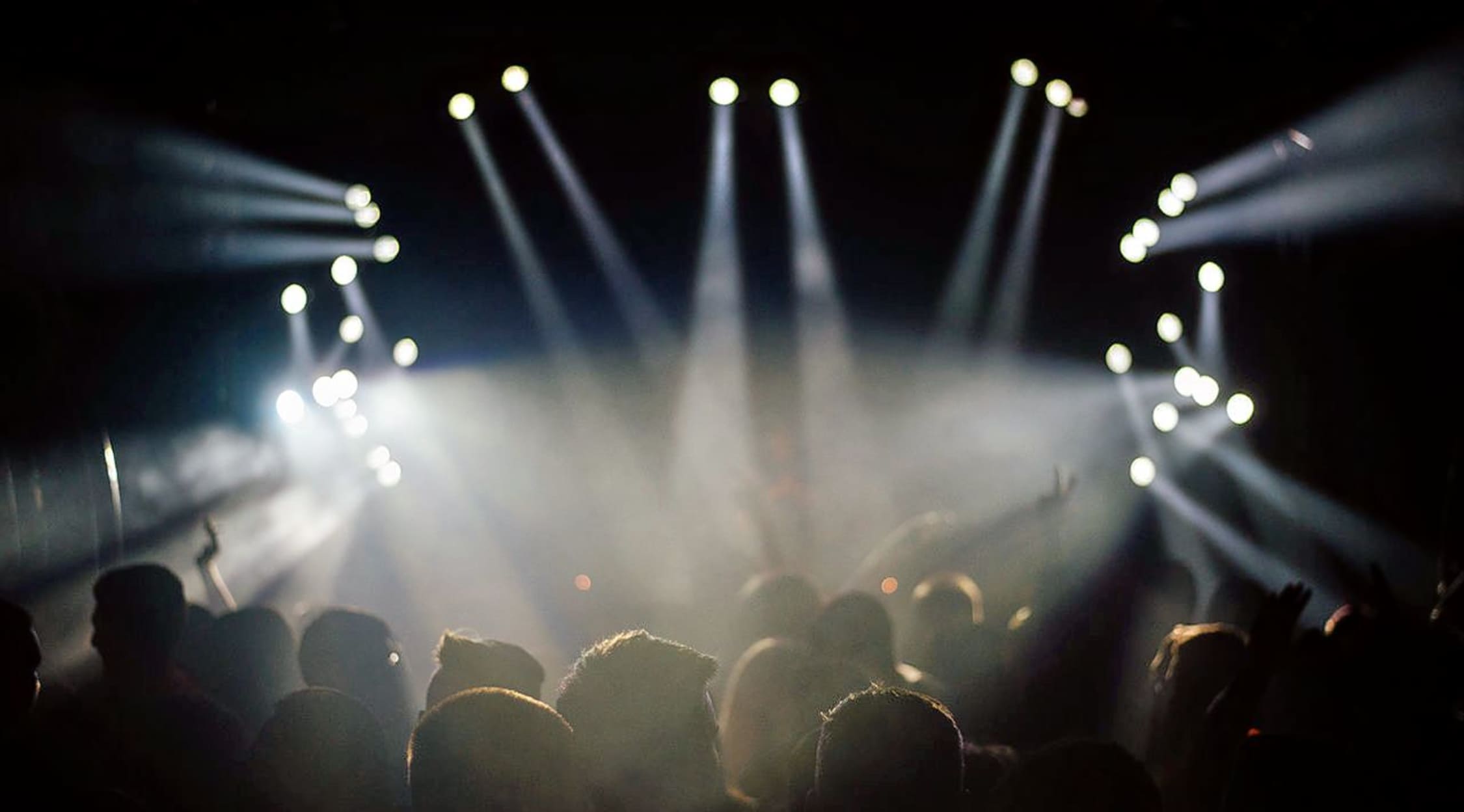 Stocksy
Vampire Hands Tickets
Vampire Hands – The 2016 Tour
Vampire Hands' first show of 2016 will be at the Turf Club's Clown Lounge for Modern Radio's Sweet Sixteen party. After blowing the roof off the house with the help of Oaks, The Chambermaids, Hollow Boys, and Raw Space, the band is booked for a pair of supporting gigs for other noted Minneapolitan acts: Tapes 'N Tapes and Extra Life. 2016 is set to be a great year for Vampire Hands, who have long been a regional favorite and a noted opener for Wavves. Don't miss out on your chance to see Vampire Hands live and in the flesh – grab your tickets today!
About Vampire Hands
Vampire Hands is based in the Twin Cities of Minneapolis-St. Paul and started playing in 2006. The group have been composing material at a breakneck pace and consistently outdo themselves with each new release. It was only in the fall of 2007 that Vampire Hands dropped their full-length album debut, Virgin Dust American Lips. They followed up with two sterling self-released EPs, which they later issued together on vinyl.
In 2008, Me & You Cherry Red arrived on 12" vinyl through Modern Radio, and the group released the CD edition themselves. The CD was then re-released through Modern Radio the next year with the addition of Cuz It's a Beach Funeral, a new EP. Hannah in the Mansion was released in 2009 as a limited vinyl press of 300 on St. Ives, the Secretly Canadian imprint. Original member Colin Johnson left Vampire Hands to pursue writing with an emphasis in modernist literature and poetry in Missoula, Montana in the late summer of 2009. There, he started working with Shah's Tom Helgerson and Thunder in the Valley's Nicholas Ryan, and began his own project, titled American Trash Band, in which he performed as Dr. Hook and recruited a loose collective of various solo projects.
The band carried on as a three-piece and recorded with Daughters of the Sun for a split 12", which arrived in the spring of 2010 and was supported by a U.S. tour. The band officially dissolved soon after, sometimes reuniting for a random gig from time to time. Two years later, Johnson returned once again to rejoin the band as floor-tom drummer and lead singer.
A mix of inspirations can be heard in the music of Vampire Hands, including pop, glam, dub, garage, experimental, noise, and psychedelic. Comparisons can be made to Velvet Underground, John Lennon, Royal Trux, Iggy Pop, Les Savy Fav, Can, Brian Eno, T. Rex, and Liars, but their music comes across as much more than a grab-bag of influences.
Previous Hits
Me & You Cherry Red/Cuz It's a Beach Funeral was released in 2009, and it combines a number of recent trends: the garage rock of the Crystal Stilts and Black Lips, the psychedelia of Sun Araw and White Magic, and the perennially popular noise of Wavves. Vocals range from a low, monotonous drone to high-pitched wailing, supported by rhythmic cymbals and dominating tribal beats that could have been taken from a Panda Beat track. The first half of the album, Me & You Cherry Red, contains some of Vampire Hand's most popular and most irresistible songs, such as "Safe World" and "No Fun". The second half, Cuz It's a Beach Funeral, is more experimental and lo-fi, with distorted, eccentric instrumental cuts, including "Beach Funeral". Overall, Me & You Cherry Red/Cuz It's a Beach Funeral indicates that Vampire Hands are a band you should continue to watch. They have earlier made a name for themselves by opening regularly for Wavves, but the unique and varied style of this album definitely finds the band in fine and independent form.
By opening for Wavves on the band's nationwide tour in 2009, Vampire Hands surged to the front of the pack of excellent Minneapolitan acts on the verge of breaking out. With their third full-length record, 2009's Hannah in the Mansion, the group have fine-tuned their sound and have reworked their psychedelic rock for a more mainstream audience. The album kicks off with a short number titled "Snakes" that is simultaneously psychedelic and spooky. Like the soundtrack in a demented funhouse, the sounds wash in and out with erratic drumming and faraway vocals. "Snakes" blends nicely into the hypnotically dark "Eight Legs". With the vocals rising and falling against a melodic guitar line, the track builds as a marching snare drum is added to the mix halfway through. The pace picks up for "No Joy", which finds Vampire Hands laying down a pulsing bass and some feverish drumming. The song, an ideal soundtrack for tripping on peyote while riding a jeep across the desert, is blended with chanted vocals about going "out west". The song slides into a new version of one of the group's older cuts, "Me & You Cherry Red". The song is a throwback to Vampire Hands' more krautrocking songs from their first two EPs. Propelled by the group's duel percussion attack, "Cherry Red" is a prime example of just how fiery Vampire Hands can be. Next is "Bodies Alone", which finds the band making a jarring left turn with a laid-back acoustic song. Its summery vocals are supported with guitar lines that could have been recorded underwater, showcasing the new sound that the band have developed for this album. While You & Me Cherry Red/Cuz It's a Beach Funeral is less explosive than Vampire Hands' earlier work, its hazier, less ostentatious sound show that the band have evolved over the last few years.
Trivia
Some of Colin Johnson's favorite spots in Missoula are local record store Ear Candy, the 24-hour diner and bar The Oxford, local hangout VFW, and the riverside.
The Vampire Hands Concert Experience
Prepare to experience one of best psychedelic acts in the Twin Cities, if not the Midwest, today. Now into their tenth year as a foremost Minneapolitan live act, Vampire Hands provide one of the most charismatic and technically accomplished shows in the scene. Whether they are singing their earlier, more explosive cuts like "No Fun" or their more recent and refined offerings like "Shine On", Vampire Hands are guaranteed to put on a show that will leave you begging for more. Don't miss out on the show that will have the Twin Cities abuzz for days!
Back to Top