There aren't any Events on the horizon right now.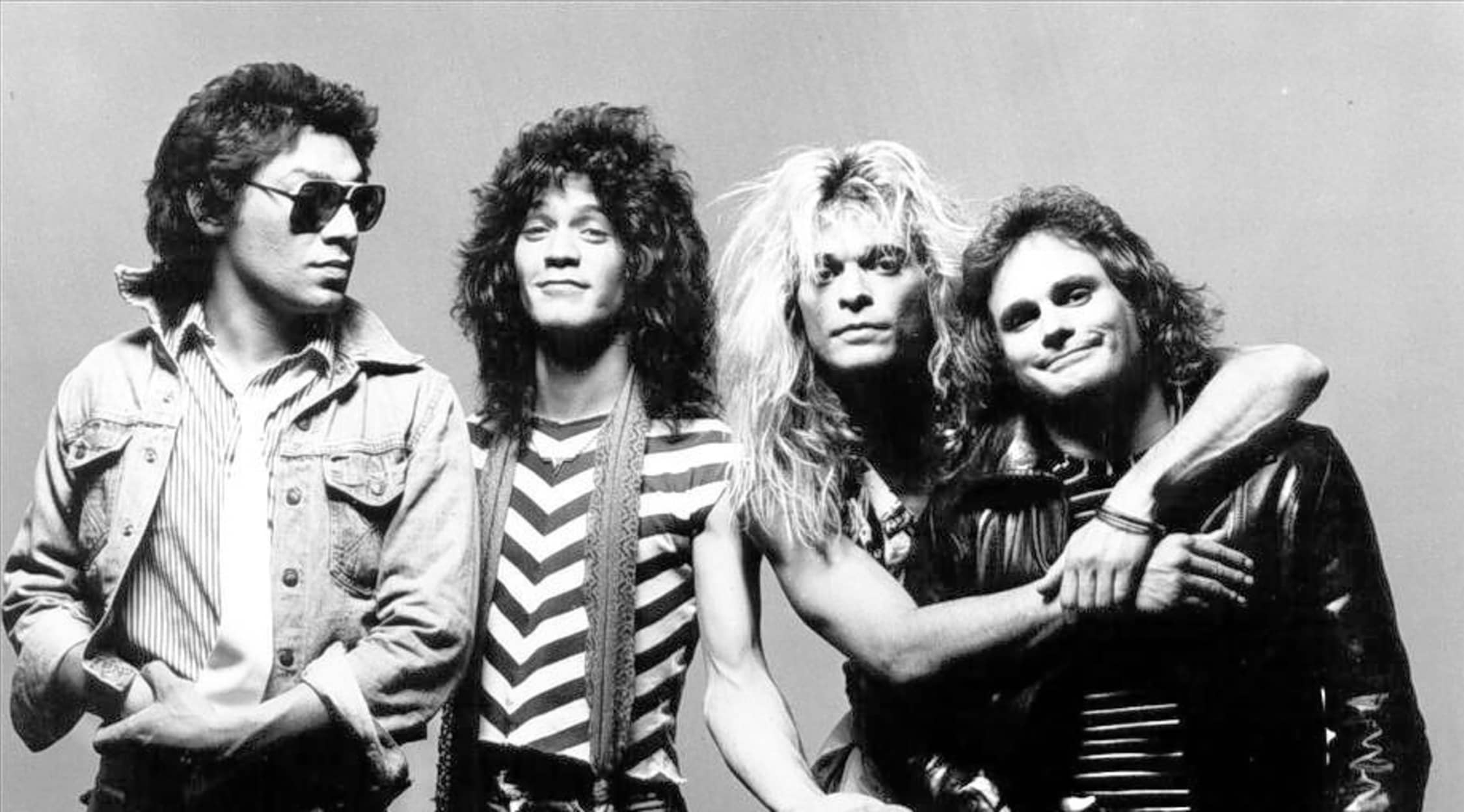 Rovi
Van Halen Tickets
Van Halen Concert Schedule
Critics worldwide agree—Van Halen is one of the single greatest rock bands of all time. With hits like "Jump" and "Panama" in their repertoire, it shouldn't come as a surprise that Van Halen is one of the world's best-selling bands of all time, with over 80 million records sold to date. Time and time again, publications list Van Halen as one of the greatest bands around, and VH1 ranked them 7th in their list of top 100 hard rock artists of all time. This Rock and Roll Hall of Fame inductee sure knows how to put on an electrifying live show, which is why you don't want to miss out when Van Halen stops at a concert venue near you in the upcoming months!
David Lee Roth and Eddie, Wolfgang, and Alex Van Halen are back in action, and this famed rock quartet is ready to put on some electrifying rock shows all over North America! Van Halen will be tearing up stages in cities like Morrison, Bonner Springs, Tinley Park, Maryland Heights, Burgettstown, Mansfield, Cuyahoga Falls, Toronto, Holmdel, Hershey, Wantagh, Bristow, Cincinnati, Noblesville, Raleigh, Charlotte, Austin, and many more! With shows scheduled all over Canada and the US, Van Halen is already one of the most talked about touring acts of the year, and you definitely don't want to be left out of the fun! To lock down your tickets to an upcoming Van Halen show, all you have to do is check out StubHub as soon as possible! Hurry, though, because this iconic rock act is known for selling out major venues worldwide, and these tickets aren't going to last long—grab yours on StubHub today!
Van Halen Background
Brothers Eddie and Alex Van Halen formed a rock band together in the early 1970s called The Broken Combs, and this rock project eventually morphed into the band Van Halen with the addition of David Lee Roth. By the mid-1970s, Van Halen was rocking out at iconic music venues throughout Los Angeles, and Kiss' Gene Simmons decided to produce the band's demo when he saw one of their live shows. In 1978, Van Halen released their self-titled debut album, which flew to the tops of the music charts, making it an extraordinarily successful debut album. From then on, there was no stopping Van Halen from reaching global stardom with their explosive rock hits, such as "Dance the Night Away," "Runnin' with the Devil," and "Eruption." With David Lee Roth on the lead vocals, this hard-rocking band garnered countless fans worldwide, and they established themselves as a premier act in the rock scene.
In 1986, Roth departed from the band, and the talented Sammy Hagar took his place. During both the David Lee Roth era and the Sammy Hagar era, Van Halen remained at the forefront of rock, proving that they could crank out one incredible rock anthem after another. To this day, fans cannot get enough of Van Halen's incredible hits, which is why so many rock lovers out there are already clamoring for tickets to an upcoming Van Halen concert! With David Lee Roth back on vocals, these shows are sure to be some of the most electrifying rock shows of the entire year, and you could join in on the excitement by purchasing your Van Halen tickets here on StubHub today! In just a matter of minutes, you could have your Van Halen tickets thanks to StubHub, which means you will be well on your way to rocking out to hits like "Jump" and "I'll Wait" in concert!
Greatest Hits
Van Halen has released several multi-platinum and even diamond albums over the course of their illustrious career. They are also responsible for some of the biggest rock hits of all time, such as "You Really Got Me," "Pretty Woman," "Dancing in the Street," "Jump," "I'll Wait," "Panama," "Why Can't This Be Love," "When It's Love," "Feels So Good," "Right Now," "Top of the World," "Can't Stop Loving You," and "Humans Being." Come see this iconic rock act put on a spectacular show in front of your very eyes—lock down your Van Halen tickets on StubHub today!
Trivia
Even though it's been decades since forming, Van Halen is still one of the most successful acts in music. In 2013, Billboard placed them as the 4th most commercially successful act of the year.
The Experience
Get ready to experience a mind-blowing rock concert, because Van Halen is currently on tour and they might just be heading to a venue near you! That's right—Van Halen is getting ready to bring their knockout rock anthems to venues all over North America, and you can join in on the fun by purchasing your Van Halen tickets on StubHub as soon as possible! Don't waste another minute before locking down your Van Halen tickets, though, as these in-demand rock shows are bound to sell out fast!
Back to Top
Epic events and incredible deals straight to your inbox.