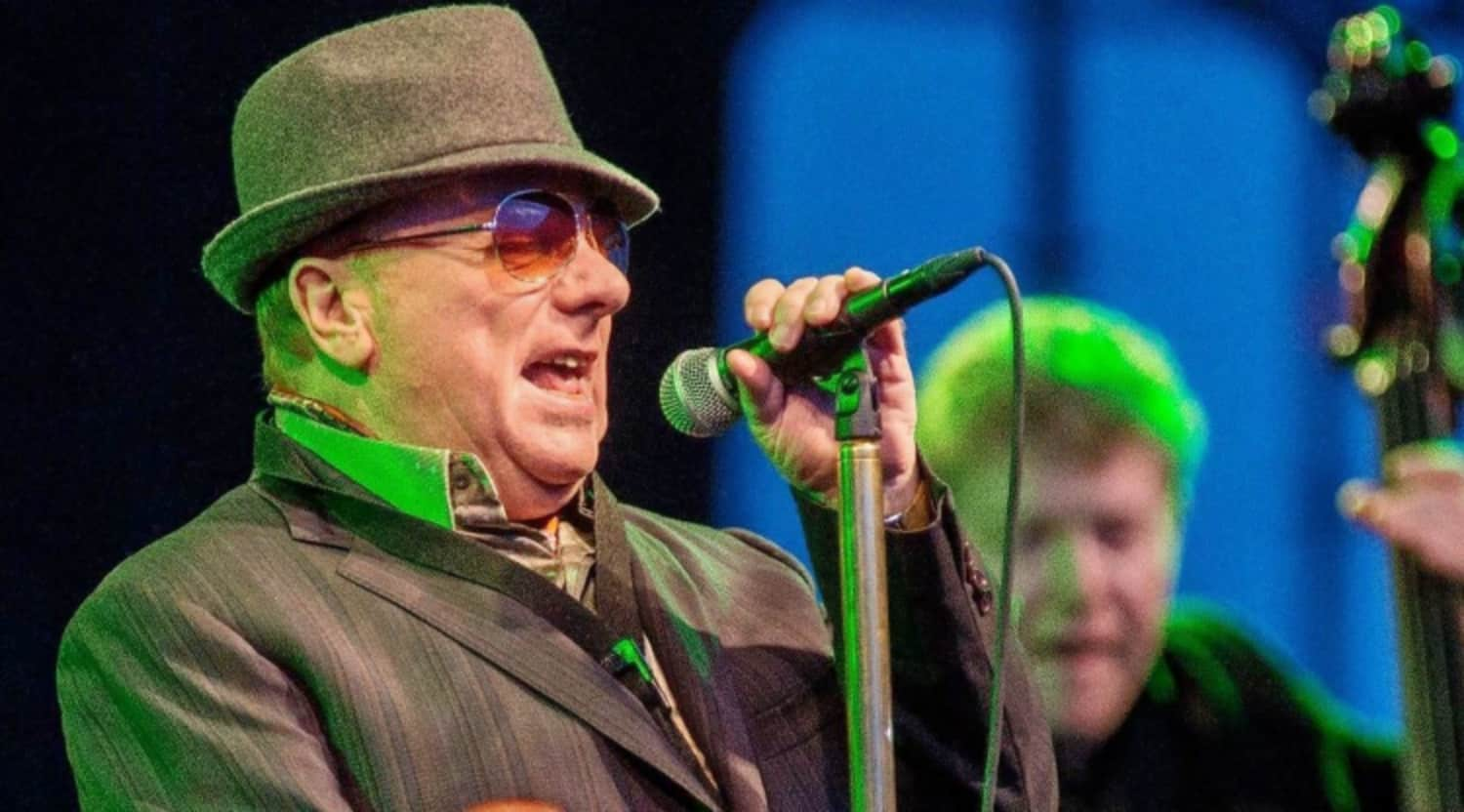 Alamy
Van Morrison Tickets
Van Morrison Tickets
Van Morrison has had a career spanning over six decades and 17 different music labels. Over his long career, Van Morrison has had many Gold and Silver albums, including Avalon Sunset released in 1989 and Hymns to the Silence released in 1991. He has released over 45 albums, which include classics such as "Brown Eyed Girl," "Moondance" and "Have I Told You Lately." Morrison has received many awards, including two Grammy Awards, The Brit Award for Oustanding Contributions to Music in 1995 and the Americana Music Lifetime Achievement Award in 2017. In addition, he has been inducted into the Rock and Roll Hall of Fame and the Songwriters Hall of Fame. Van Morrison has even been knighted for his contributions to the music industry and to the tourism of Northern Ireland. Van Morrison tickets are still in demand as he tours all over the world.
Van Morrison's Humble Beginnings
While Van Morrison has had an incredible career, he started out living a simple life. Growing up in Belfast, Northern Ireland, Morrison's father was an electrician in a shipyard. His mother had been a singer and tap dancer when she was a child, and she likely influenced Van Morrison's love of music. He began in show business as a teenager, playing various instruments for Irish showbands that liked to do cover songs. From 1964 to 1966, Morrison was a member of a band called Them. In 1967, he embarked on a solo career with the single "Brown Eyed Girl," which reached No. 10 in the US and is still considered a classic today. Released in 1970, Moondance was Van Morrison's first album to reach one million in sales. It also reached No. 29 on the Billboard charts. Today, Van Morrison is considered one of the top singers and songwriters in the world, and his musical and lyrical style has influenced many other artists.
Where can I buy Van Morrison tickets?
With such a long career behind him, Van Morrison still loves going on tour. You can find tickets at the world's leading ticketing marketplace, StubHub. Purchase your tickets from anywhere in the world with their mobile platform. Backed by its FanProtect guarantee, you know your purchase is secure.
How long is a normal Van Morrison concert?
Van Morrison typically performs a setlist that lasts from an hour to an hour and a half. He generally plays about 20 of his songs for audience members to enjoy.
Where is Van Morrison playing?
Van Morrison has concerts planned all over the world. Just a few locations include Hollywood Bowl in Los Angeles, Greek Theater in Berkeley, Calif., Santa Barbara Bowl in Santa Barbara, Calif., and Grand Sierra Resort in Reno, Nev. Check StubHub to find out where he is playing near you.
What does Van Morrison setlist look like?
Van Morrison makes sure to mix his setlist up to include new music along with old favorites. A normal setlist includes songs like "Moondance," "Close Enough for Jazz," "The Way Young Lovers Do," "The Beauty of the Days Gone By," "Think Twice Before You Go" and "Sometimes We Cry." He also includes fan favorites like "Whenever God Shines His Light," "Little Village," "By His Grace," "Someone Like You," "Enlightenment," "Wild Night," "Have I Told You Lately," "In the Afternoon," "Help Me," "In the Garden" and "Ballerina."
Who has Van Morrison collaborated with?
Van Morrison has collaborated with many other artists over the years. You will find Morrison on The Chieftans' 1995 album called The Long Black Veil. He also sang on and produced several songs on the 1997 album called Don't Look Back by John Lee Hooker. Hooker and Morrison won a Grammy for Best Pop Collaboration with Vocals for the title track. Morrison also has collaborated with Tom Jones, Mark Knopfler, Ray Charles and Linda Gail Lewis.
What is Van Morrison's real name?
Van Morrison was born George Ivan Morrison. He has long preferred the nickname Van.
What other bands are similar to Van Morrison
Some other musical acts that are similar to Van Morrison include James Taylor, John Lee Hooker and Eric Clapton.
Back to Top
Epic events and incredible deals straight to your inbox.