We didn't find any Events nearby, but here's what's happening in other cities.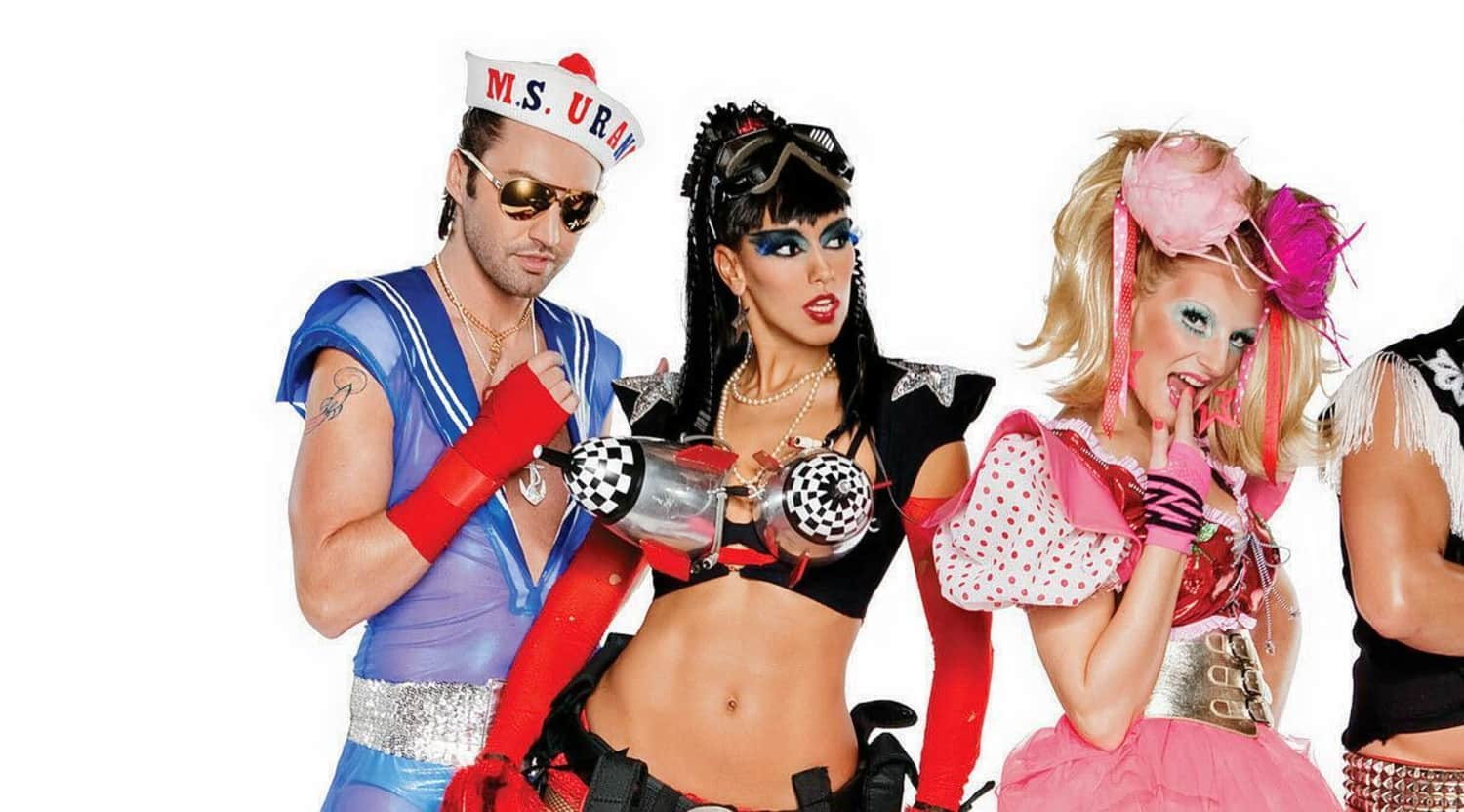 Rovi
Vengaboys Tickets
Vengaboys Tickets
The Vengabus is coming to town, and ready to take you on a roundtrip to the maddest party this side of Ibiza! The wonderfully wacky and cheesy kings of '90s Balaeric dance tracks are back and anyone with Vengaboys tickets is welcome along for the ride.
Band
Picture the scene: You are a young Dutch DJ, and you spend your summers organising huge raves on the beach in Ibiza with your best mate, who is also a Dutch DJ. People love your mixes so much that you think about putting out a record, but then you have an even better idea -- to put together a band with some good-looking singers and dancers.
This is exactly what the Dutch DJs known as Danski and Delmundo did in the mid-90s, after establishing themselves as the Kings of Ibiza. The band consisted of two girls, Kim Sasabone and Denise Post-Van Rijswijk, who did most of the lead vocal work on the tracks, and two hunky backing dancers, Robin Pors and Donny Latupeirissa, who helped to create electric live shows.
Vengaboys Club Hits
The first Vengaboys EPs were club smashes played all over the world, but they didn't gain much attention for the band themselves. That didn't happen until 1998, when the tracks "Up and Down" and "We Like To Party (The Vengabus)" went into rotation on the Balaeric club scene. If you were in Ibiza that summer, you would have heard those tracks in every bar, every club, every shop and every taxi on the island. And soon the infectious beats spread across the whole of Europe, dominating the U.K. charts.
First Ibiza, then the world.
The following summer saw the Vengaboys return with an even bigger hit in the shape of "Boom Boom Boom Boom" and their first proper album, which was unambiguously titled "The Party Album." Around this time, "We Like To Party" was used in a major U.S. ad campaign, which saw their popularity spread all the way through the States and through to South America. Wherever there is a party, the Vengaboys are there with some sick beats to get everyone rocking.
The Vengaboys Experience
If you've ever heard a Vengaboys cut, you'll already know exactly what their gigs are like. This is music created specifically for huge parties on beaches and nightclubs, for those long summer nights when everyone just wants to dance until the sun comes back up. The four Vengaboys (and girls) give it everything they have on that stage, and they expect you to join in. This is a night to get up, shake your stuff and go crazy. It's camp, silly, cheesy and fun. As they say themselves: We like to party!
Similar Bands
Missed out on Vengaboys tickets? That's okay, you can still go wild '90s-style with dance-pop acts like Scooter and 2Unlimited.
Back to Top
Epic events and incredible deals straight to your inbox.