There aren't any Events on the horizon right now.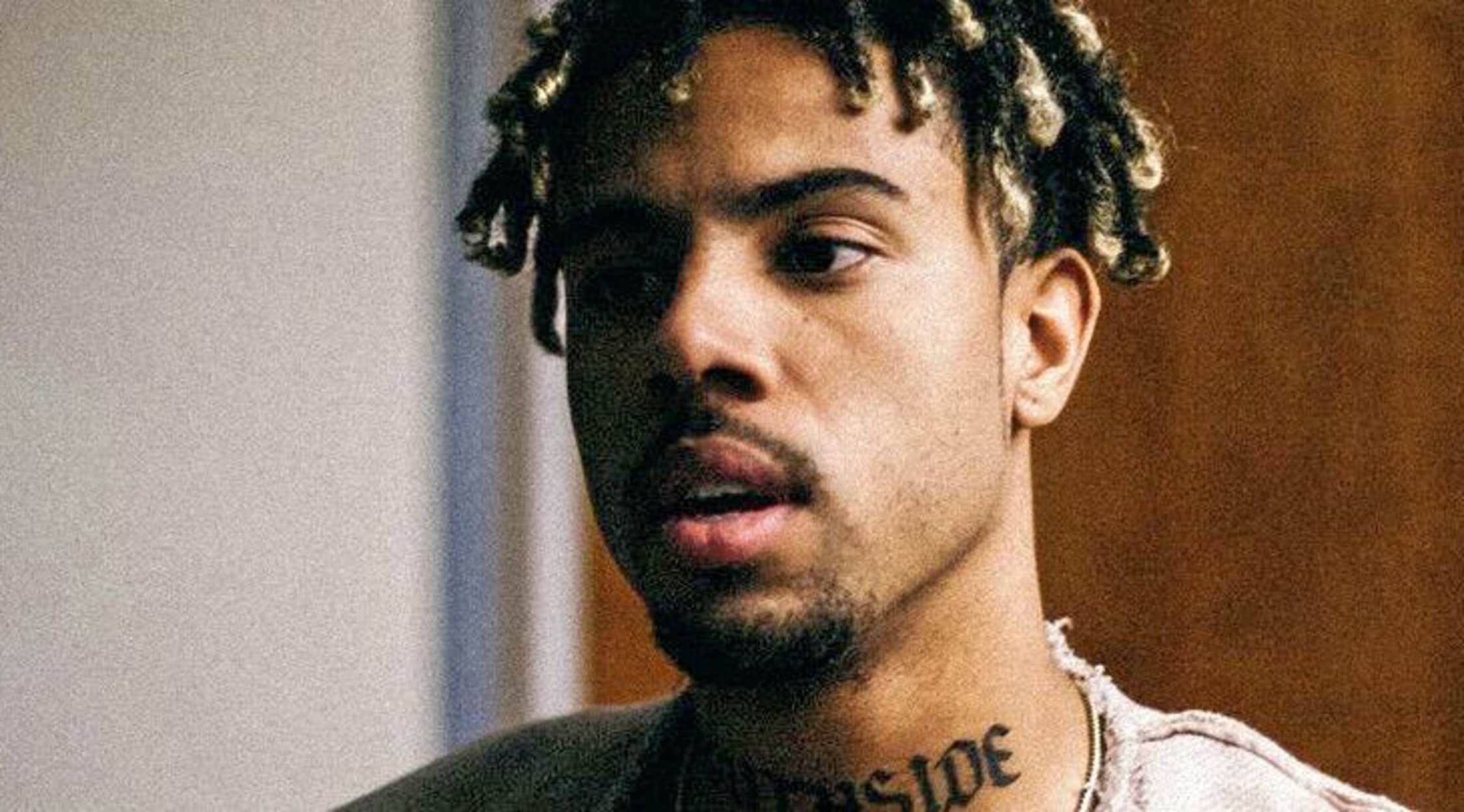 Rovi
Vic Mensa Tickets
Vic Mensa Concert Schedule
You may know Vic Mensa from his days with hip-hop act Kids These Days or from his collaborations with Chance The Rapper, but no matter where you recognize him from, you can't deny Mensa's phenomenal talent. This young rapper knows how to craft some knockout lyrics, and he just recently released his debut single, "Down On My Luck", which has already achieved significant international success. It's clear that Vic Mensa is one of hip-hop's hottest new artists, and if you like some great hip-hop tracks you should definitely check out Vic Mensa in concert! This red-hot rapper is bringing his phenomenal talent to stage this fall, and you certainly don't want to miss out!
On November 28th, Vic Mensa will be stepping out at the Metro in Chicago to put on one of his biggest shows yet! This stellar rap star is sure to be one of the biggest names in hip-hop in the near future, but now you have the chance to catch him in action before he becomes a household name! Grab your tickets to Vic Mensa's upcoming show by checking out StubHub, your one-stop-shop for all of the hottest hip-hop concert tickets around. You definitely don't want to miss out on seeing this dynamic new performer at his upcoming show, so check out StubHub today!
Vic Mensa Background
Vic Mensa is a Chicago native, and he became infatuated with music at an early age. While he first fell in love with rock and roll, Mensa eventually started exploring hip-hop in fifth grade, and he never looked back. While in high school, Mensa turned from being a stellar student to becoming a drug dealer, but fortunately he was able to turn his life around when he focused his passions on music. He started working hard toward his musical goals, and the harder he worked, the closer he came to his dreams. In 2010, Mensa released his debut effort called "Straight Up", and it immediately started generating significant buzz throughout the online hip-hop community. The momentum he built from "Straight Up" moved Mensa toward his breakthrough mixtape, called INNANETAPE. After achieving moderate success with the indie hip hop group, Kids These Days, Mensa decided it was time to kick start his solo career, so he secured guest artists like Chance the Rapper and Thundercat for his mixtape.
INNANETAPE quickly became a huge hit in the hip-hop scene, selling 35,000 copies in its first month alone. After the success of this mixtape, Vic Mensa embarked on tour with Wale and J. Cole, where he performed in front of thousands of excited hip hop fans all over the country. In 2014, he was inducted into the XXL freshman class, a list that scouts out the hottest new artists in hip-hop. Other artists that were inducted into the same freshman class includes Ty Dolla $ign, Chance the Rapper, Troy Ave, Kevin Gates, and Rich Homie Quan. Former XXL freshmen class inductees include Kid Cudi, Iggy Azalea, Lupe Fiasco, Wiz Khalifa, and Mac Miller, so the list is a good predictor of future stars.
When hip-hop's newest star, Vic Mensa, arrives at a music venue in your area, make sure that you are in the audience to witness his talent and experience the excitement! To secure tickets to an upcoming Vic Mensa show, make your way to StubHub as soon as possible! Thanks to StubHub, your tickets are just a few quick clicks on your computer away!
Biggest Hits
Vic Mensa has released two EPs: Straight Up (2010) and Quincenera (2014). His 2013 mixtape, INNANETAPE, fared phenomenally well in the US, Belgium, UK, and Australia. Some of his most popular songs to date include "Sunshine Day", "Woyaya", "Fast Life", "Down On My Luck", "Happy Children", "Welcome Home", "The Coffee Song", and ""Survival". As he continues to release more original music, you can bet that Vic Mensa will continue to grow in popularity. Before you know it, Mensa is sure to be one of the hottest names in hip-hop! So take advantage of this opportunity while you can and grab your Vic Mensa tickets on StubHub as soon as possible!
Trivia
Vic Mensa first gained widespread fame in the hip-hop world for appearing on Chance the Rapper's mixtape, Acid Rap.
The Experience
If you are a fan of hip-hop, then you may have already heard of Vic Mensa. Whether you have or haven't been blasting Mensa's knockout rap hits in your car, you definitely shouldn't miss seeing this up-and-coming rapper in concert when he stops at a venue near you! Vic Mensa is a native Chicagoan, so you can bet that his upcoming show in Chicago will involve a sold-out crowd! So if you want to see Vic Mensa perform in concert before he becomes a major star, make your way to StubHub to purchase tickets as soon as you can!
Back to Top