We didn't find any Events nearby, but here's what's happening in other cities.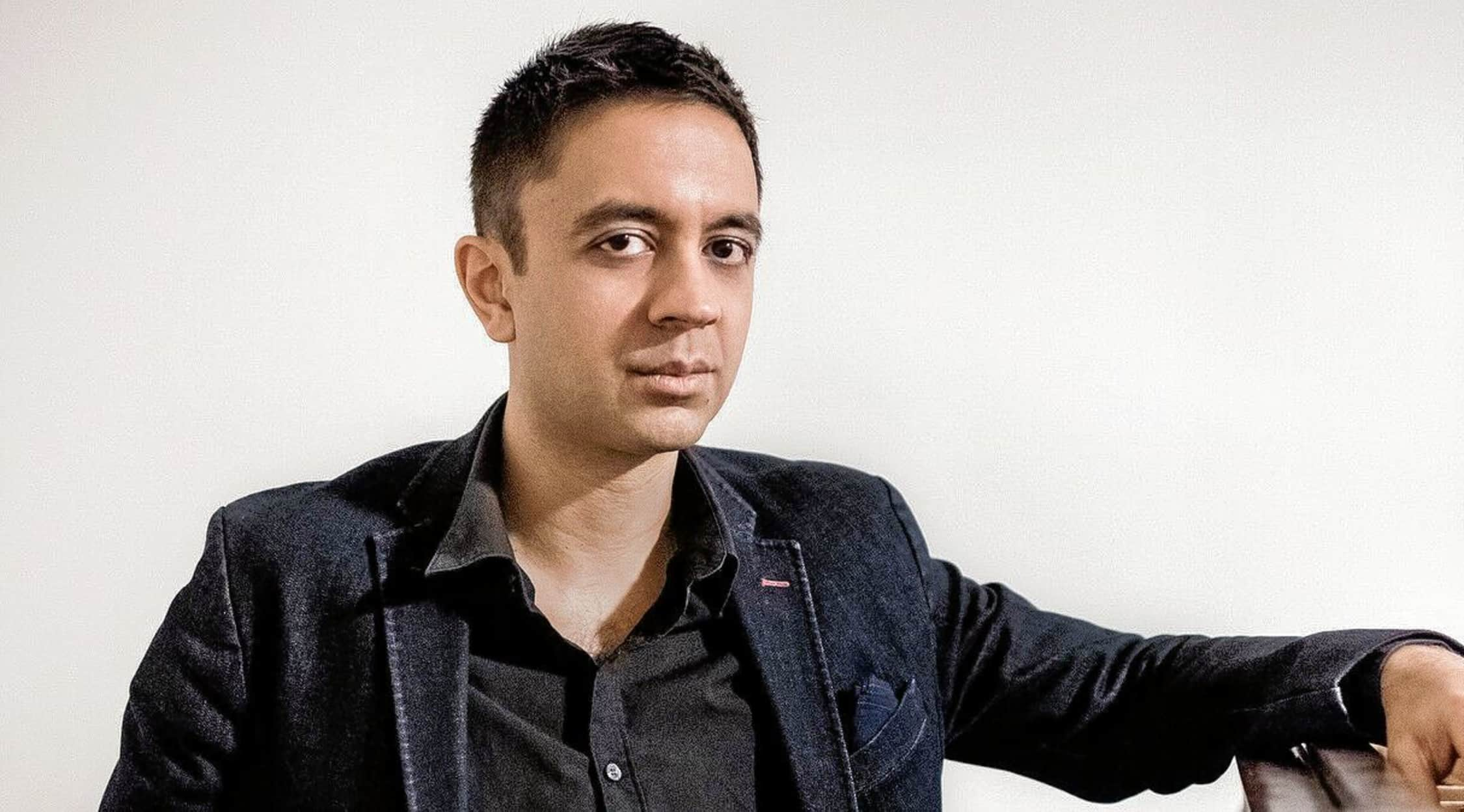 Rovi
Vijay Iyer Tickets
Vijay Iyer Concert Schedule
Vijay Iyer has become one of the most popular classical musicians in America. Since picking up the violin at the age of three, there has been no stopping Iyer, who has achieved phenomenal critical acclaim over the course of his career. He has worked with some of the biggest names in music, such as Steve Coleman, Steve Lehman, Amiri Baraka, Burnt Sugar, Pamela Z, Dead Prez, and many more. Whether he is working with talented vocalists or leading an orchestra, you can always count on Vijay Iyer to create a dynamic and unforgettable concert experience. As of 2014, Iyer is a Franklin D. and Florence Rosenblatt Professor of the Arts at Harvard University, an enormous honor for this talented musician.
Throughout his career, Vijay Iyer has met with one glowing review after another. His live performances are lauded time and time again, which is why you should definitely take advantage of this opportunity to see this talented pianist in action! On December 18th, 19th, and 20th, Vijay Iyer will perform at the BAM Harvey Theatre in Brooklyn, New York. Then, on January 17th, he will perform at the Jo Long Theatre in San Antonio, Texas. No matter where you see this extraordinarily talented musician perform, you are bound to be blown away. Don't miss out on seeing Vijay Iyer in concert and snag your tickets right here on StubHub before they all sell out!
Vijay Iyer Background
Vijay Iyer is the son of Indian Tamil immigrants, and he spent his childhood in New York. Even at a young age, Iyer started exhibiting incredible musical talent, and it became strikingly clear that he would grow up to become a great musician. When he was three years old, he picked up the violin, quickly becoming skilled at the string instrument. Shortly afterward, he started playing the piano, teaching himself to play by ear. To this day, Iyer has received minimal professional lessons for the piano, yet he remains one of the most skilled pianists in the world. He attended Yale University and majored in mathematics, then decided to pursue a doctorate in physics at the University of Berkeley. Eventually, though, he realized that his true passion was music, so he shifted his studies from physics to music cognition. Not only is Iyer an incredibly skilled and proficient musician, but he is also one of the brightest artists around.
As Iyer went on to follow his dreams of becoming a professional musician, he received one rave review after another for his jazz music. His work with Stephan Crump and Marcus Gilmore has earned him praise from countless publications, and his albums have been named the number one jazz album of the year by the Los Angeles Times, the New York Times, The Chicago Tribune, and many more. No matter where he performs, Vijay Iyer stuns the audience with his incredible instrumental skills and infectious passion for his music. He has received many awards for his work in jazz over the years, such as an Alpert Award in the Arts, an ECHO Award, a fellowship from the New York Foundation for the Arts, a MacArthur Fellowship, and many more. This critically acclaimed jazz artist will surely his ascent to international stardom, as few other artists have achieved as much acclaim and respect as Iyer.
Now it's your turn to see this talented jazz artist in concert, and you definitely shouldn't miss out. Come experience this mind-blowing live concert and grab your Vijay Iyer tickets on StubHub today!
Greatest Hits
Throughout his illustrious career, Vijay Iyer has collaborated with many other incredible artists, such as Burnt Sugar, Karsh Kale, Amiri Baraka, Miya Masaoka, George E. Lewis, Butch Morris, Wadada Leo Smith, and many more! Some of his highly acclaimed albums include Memorophilia (1995), Blood Sutra (2003), Raw Materials (2006), Door (2008), Solo (2010), Accelerando (2012), and Mutations (2014). With so many phenomenal albums and compilations in his repertoire, it shouldn't come as a surprise that Iyer has accumulated countless fans all over the world. Now it's your turn to catch this knockout jazz musician in action at one of his upcoming shows! Grab your Vijay Iyer tickets on StubHub before they're all gone!
Trivia
In 2014, the Down Beats International Jazz Critics Poll named Vijay Iyer the Pianist of the Year.
The Experience
Get ready for what is sure to be one of the most incredible live performances of the year, because Vijay Iyer is gearing up for a few more highly anticipated shows. This highly acclaimed jazz musician is an undeniable force of nature in the music world, and he isn't slowing down for even one second! You can catch Iyer in concert this December and January, and if he's coming to a venue near you, make sure that you have tickets by checking out StubHub as soon as possible!
Back to Top