There aren't any Events on the horizon right now.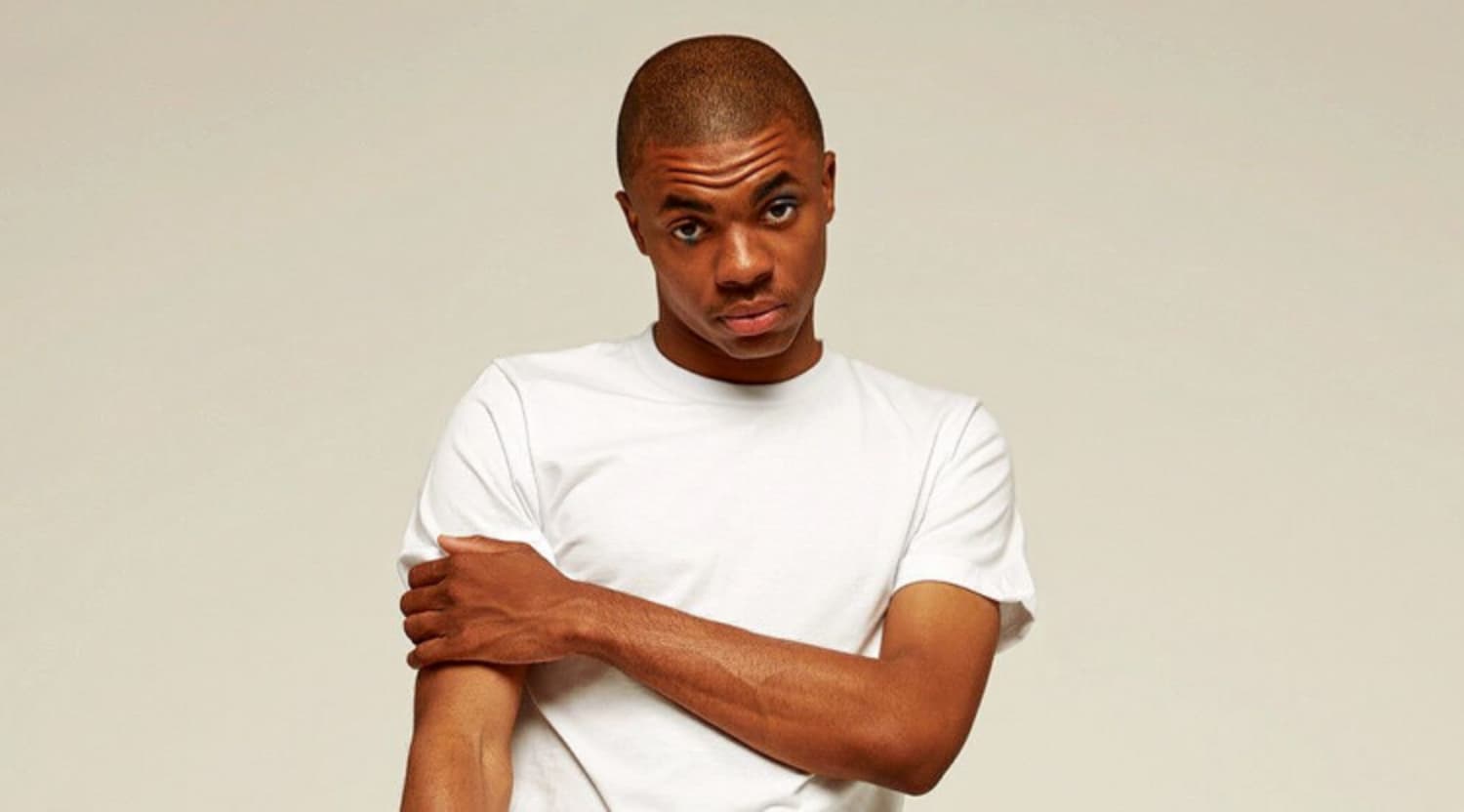 Rovi
Vince Staples Tickets
Vince Staples Tickets
Vince Staples is an eclectic hip-hop artist who draws inspiration from electronic, dance and avant-garde styles in his work. Critics have consistently praised his production quality and the lyricism in all three of his albums, which include Summertime '06 (2015), Big Fish Theory (2017) and FM! (2018). The box office smash Black Panther featured his song "BagBak" in the trailer and "Opps" in the iconic car chase scene. He's closely associated with acts such as Odd Future, Mac Miller and his own hip-hop trio Cutthroat Boyz. A lively performer, Vince Staples concerts are engaging affairs with plenty of audience involvement.
A "Big Fish" in Hip-Hop
Vincent Jamal Staples was born in Compton on July 2, 1993. He attended a Christian school in Long Beach from fourth to eighth grade, which Staples says had a good influence on him. However, his high school years involved a long string of school changes, likely due to the negative influences of Staples' gang affiliations. He now speaks to youth in his community about the dangers of gang life. He donated an undisclosed amount of money toward a program that teaches graphic design, product design, music production and filmmaking to middle school students at Hamilton Middle School in North Long Beach. Staples gives listeners the narrative of his coming-of-age period through his debut album Summertime '06, released on June 30, 2015. The album was critically acclaimed for its production and Staples' lyricism. It debuted at No. 39 on the US Billboard chart. About two years later, Staples released Big Fish Theory, which explored other genres such as electronic and house. The album was described as being clearly inspired by Detroit techno. It received widespread critical acclaim for its profound subject matter and its risky incorporation of an avant-garde style. Big Fish Theory debuted at No. 16 on the US Billboard 200 in 2017. On Nov. 3, 2018, Staples released FM!, which peaked at No. 37 on the US Billboard 200. It was praised for consistently excellent production quality, Vince's raw and biting flows and his celebration of the West Coast.
Where do I buy Vince Staples tickets?
You can buy your Vince Staples tickets at StubHub, the largest ticketing platform on the planet. The FanProtect guarantee makes sure your ticket-buying experience is private and secure, and you can complete your purchase while on the go with the mobile app.
What are some popular Vince Staples songs?
Some of Vince Staples' most popular songs include "Norf Norf," "BagBak," "&burn" and "Big Fish." "Norf Norf" went viral after a video was released showing a mother complaining about the song while in tears. The video has over 43 million views on YouTube.
What is a Vince Staples concert like?
Concertgoers describe Staples as confident, energetic and willing to get up-close and personal with fans. His set usually includes a large LED screen over the stage providing visuals and live playback of fans, which was especially fitting during his Smile, You're On Camera Tour.
What does Vince Staples' setlist look like?
Vince Staples' setlist runs for 15-20 songs. It includes a mix of singles and some of his hottest hits from Summertime '06, Big Fish Theory and FM! such as "Norf Norf," "Fun!" "BagBak" and "Blue Suede."
Where is Vince Staples performing?
Vince Staples will be performing with Leikeli47 and Concise Kilgore at the Gallivan Center in Salt Lake City, Utah, in August 2019. In November 2019, he will be performing at the Adult Swim Festival at the Banc of California Stadium in Los Angeles, California.
Which artists are similar to Vince Staples?
Fans of Vince Staples may also enjoy hip-hop artists like Earl Sweatshirt, Tyler, the Creator, ScHoolboyQ and Kendrick Lamar.
Back to Top
Epic events and incredible deals straight to your inbox.