There aren't any Events on the horizon right now.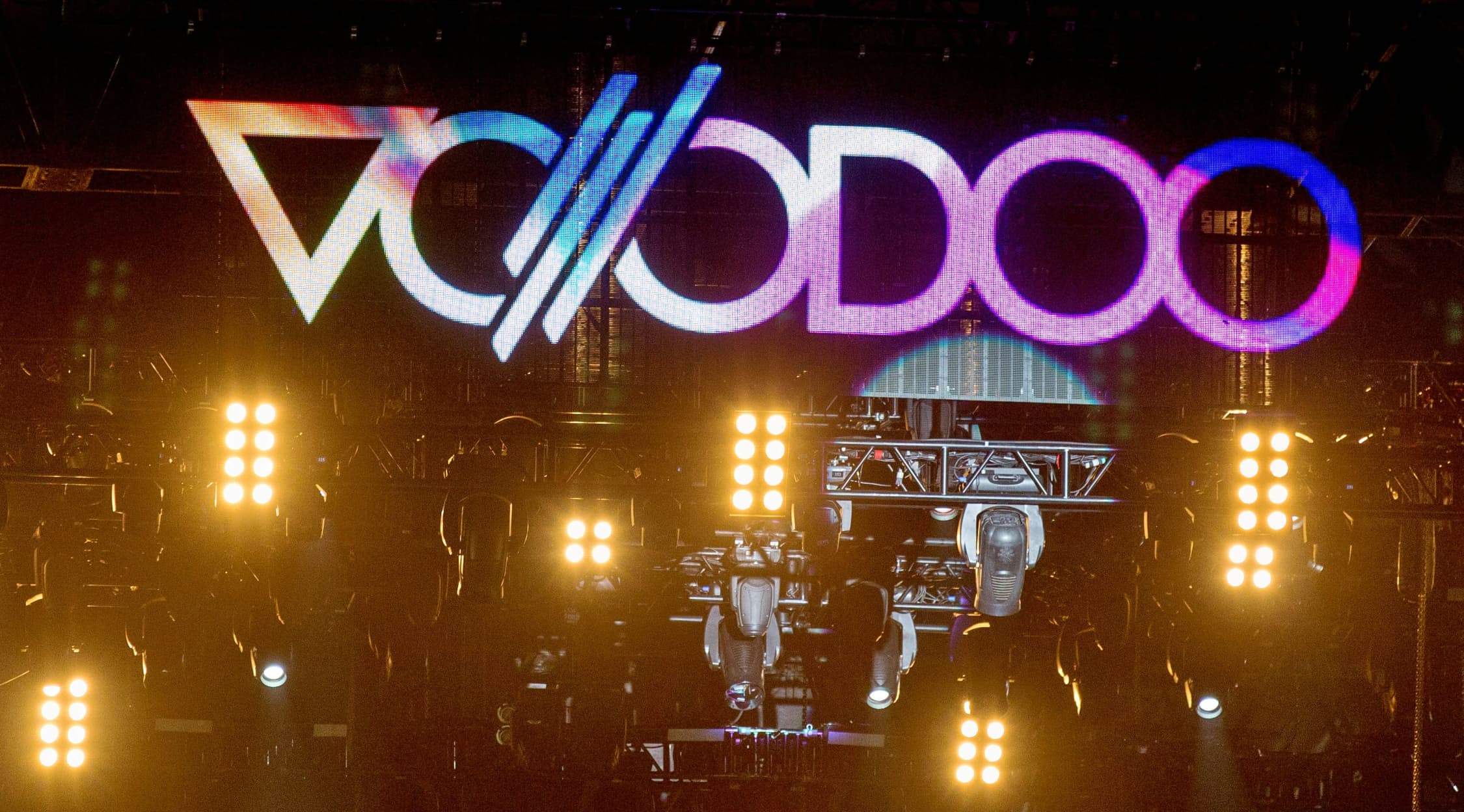 Zuma
Voodoo Music Experience Tickets
Voodoo Music Experience Tickets
Also known as the Voodoo Music and Arts Experience or simply Voodoo Fest, this live festival has been a staple of New Orleans' City Park for nearly two decades. In fact, the upcoming event will mark the 20th anniversary for the festival. Rather than focus on a single genre or style of music, Voodoo Fest brings together musical acts and other live performers for an epic, multi-day event that caters to fans with many and varied interests. Aside from just fantastic music, the live performances include other artistic acts that festival patrons can enjoy. The Voodoo Music Experience been nominated for Pollstar's Music Festival of the Year twice in its run.
Experience the Magic of Voodoo
The Voodoo Music Experience started out as a one-day event back in 1999. There were three stages for live performances back then, but the festival garnered both local and nationally famous acts even at this time. It was popular enough to expand to two days in its sophomore year. The Voodoo Music Experience temporarily expanded to cities like Memphis in the months after Hurricane Katrina as a way to show support for relief efforts. The festival is popular enough that attendance can swell to 100,000 visitors or more.
Where can I buy Voodoo Music Experience tickets?
You can buy tickets for the Voodoo Music Experience and other music festivals at StubHub. All tickets bought at StubHub are protected by their FanProtect guarantee, and can be purchased quickly and easily from their mobile or desktop applications.
When is the next Voodoo Fest?
Over the course of its run, the Voodoo Music and Arts Festival has been held close to Halloween each year. The next version of this live event is no different. The Voodoo Music Experience 2019 is expected to take place October 25 - 27, 2019.
What time does everything start at Voodoo Fest?
Festival management plans to open the gates at noon each day. Closing times may vary. Note that once you've entered the festival grounds at City Park, you'll have access to all stages for the shows and the various other activities set up in the area depending on the type of ticket you're holding.
Does the Voodoo Music and Arts Experience use multiple stages?
Yes, Voodoo Fest sets up a variety of acts across all of its four stages. Note that since 2006, the festival has also created distinct live acts centered around various themes for patrons to view and enjoy - Le Flambeau, Le Carnival and Le Ritual. Le Carnival includes various circus or burlesque acts designed to enhance the atmosphere at Voodoo. Le Flambeau features performers and musical styles that are reminiscent of the typical sounds of New Orleans. Finally, Le Ritual is concerned with more mainstream talents.
What is the lineup at Voodoo Fest like?
The Voodoo Music Experience grabs talent from such a broad range of musical artists that you can't really constrain the whole thing to just one or two genres. Suffice to say, there really is something for everyone at Voodoo Fest. You can enjoy rap from artists like Eminem or hard rock from bands such as Thirty Seconds to Mars. Past metal groups include Nine Inch Nails.
What else will I find at the Voodoo Music Experience?
In addition to the great live acts across various stages, you'll find plenty more to do and see at Voodoo Fest. Amusement rides, a marketplace, a merchandising station and a beer tent are just some of the things that are a usual part of this experience. Note that some areas may be dependent upon ticket type or age.
Back to Top
Epic events and incredible deals straight to your inbox.