We didn't find anything nearby, but here's what's happening in other cities.
There aren't any events on the horizon right now.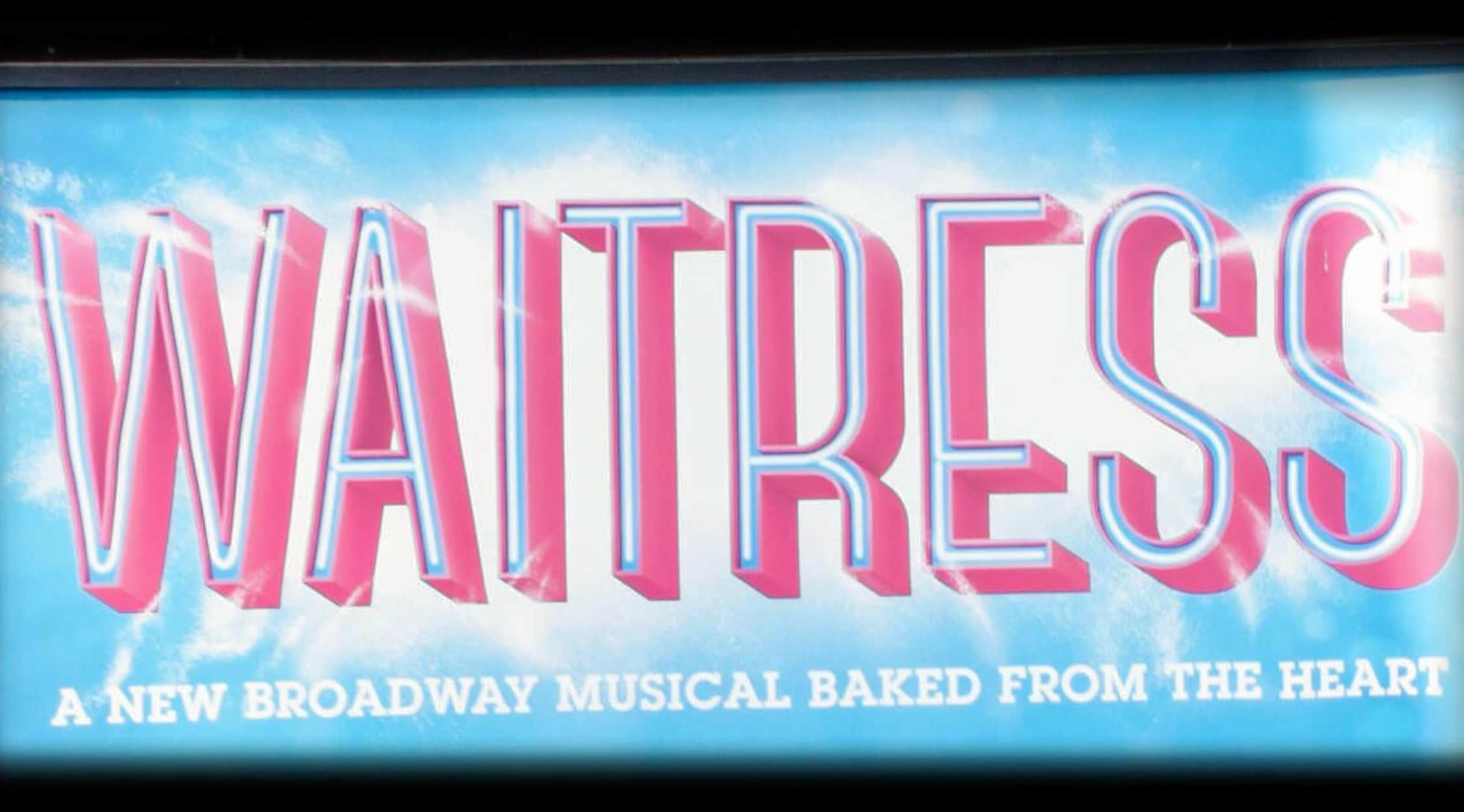 Alamy
Waitress Atlanta Tickets
Waitress Atlanta Tickets
Based on the film, Waitress is a musical story about a woman named Jenna Hunterson, a pie chef and waitress from the south. After finding out that she is pregnant by her abusive husband, Earl, Jenna is desperate to change her circumstances and sees a pie contest's grand prize as her way out. Although filmed on a small budget of a little more than a million dollars, the film of Waitress was very successful at the box office, raking in more than $20 million worldwide. Shortly after its success on the big screen, the stage rights were purchased and a few years later Waitress was shown in Cambridge's American Repertory Theater. From there, Waitress premiered on Broadway at Brooks Atkinson Theatre. Soon thereafter, it began a national tour in the United States.
Setting The Bar
The Waitress musical was one of the first Broadway shows to have an all-female production crew as well as fill all four of the top creative award spots. The musical premiered in 2016 with Lorin Latarro as the new choreographer and rewriting some of the book as well. Stacy Donnelly who is a baker and owner of Everything Dawn Bakery Candles and Treats with Dawn Mayo, was commissioned to teach cast members the proper way to roll and work the dough so that the scenes looked realistic. Furthermore, to help audience members truly engage and become immersed in the show, real pies were being baked so that the aroma helped them feel as though they were inside of a bakery. In just one performance alone, the production made over $100,000, setting a record at the box office.
Where can I buy Waitress Atlanta tickets?
You can get your Watitress Atlanta tickets at StubHub, the world's largest online ticket marketplace. When you buy your tickets at StubHub, you get the FanProtect guarantee ensuring your ticket purchase is safe and secure.
Will Waitress Atlanta tour this year?
There are tour dates scheduled for Waitress, the musical. For specific dates and locations for when Waitress will appear in a city near you, check at StubHub for updates.
Who are the cast members of Waitress Atlanta?
Although casts may be subject to change, the most recent cast members for Waitress are Caitlan Houlahan, Jordan Sparks, Christopher Fitzgerald, Drew Gehling, Ben Thompson, NaTasha Yvette Williams, Richard Kline and Benny Elledge.
What is the setlist for a Waitress Atlanta tour?
Some of the songs that you may hear at the Waitress Atlanta musical are "What Baking Can Do," "What's Inside," "Club Knocked Up," "Opening Up," "When He Sees Me," "The Negative," "It Only Takes a Taste," "Pomatter Pie," "You Will Still Be Mine," "Never Ever Getting Rid of Me," "I Didn't Plan It," "A Soft Place to Land," "You Matter to Me," "Bad Idea," "I Love You Like a Table," "Dear Baby," "Bad Idea (Reprise)," "Take It From an Old Man," "She Used to Be Mine," "Everything Changes," "Contraction Ballet" and "Opening Up (Finale)."
How long is a Waitress Atlanta performance?
The Waitress musical in Atlanta will last approximately two hours and 30 minutes and usually includes an intermission of approximately 15 minutes.
What can I expect from Waitress Atlanta?
The intense and believable storytelling of the Waitress musical can make audience members feel totally immersed in the story. With plenty of laughable moments as well as some tear-jerking ones, the singing and performances of the cast can be mesmerizing.
What musicals are similar to Waitress Atlanta?
Fans of Waitress may also like musicals such as Finding Neverland, Hamilton and Tuck Everlasting. All three of these musicals, which were adapted from films, have received excellent reviews for their music as well as for the performances.
Back to Top