We didn't find anything nearby, but here's what's happening in other cities.
There aren't any events on the horizon right now.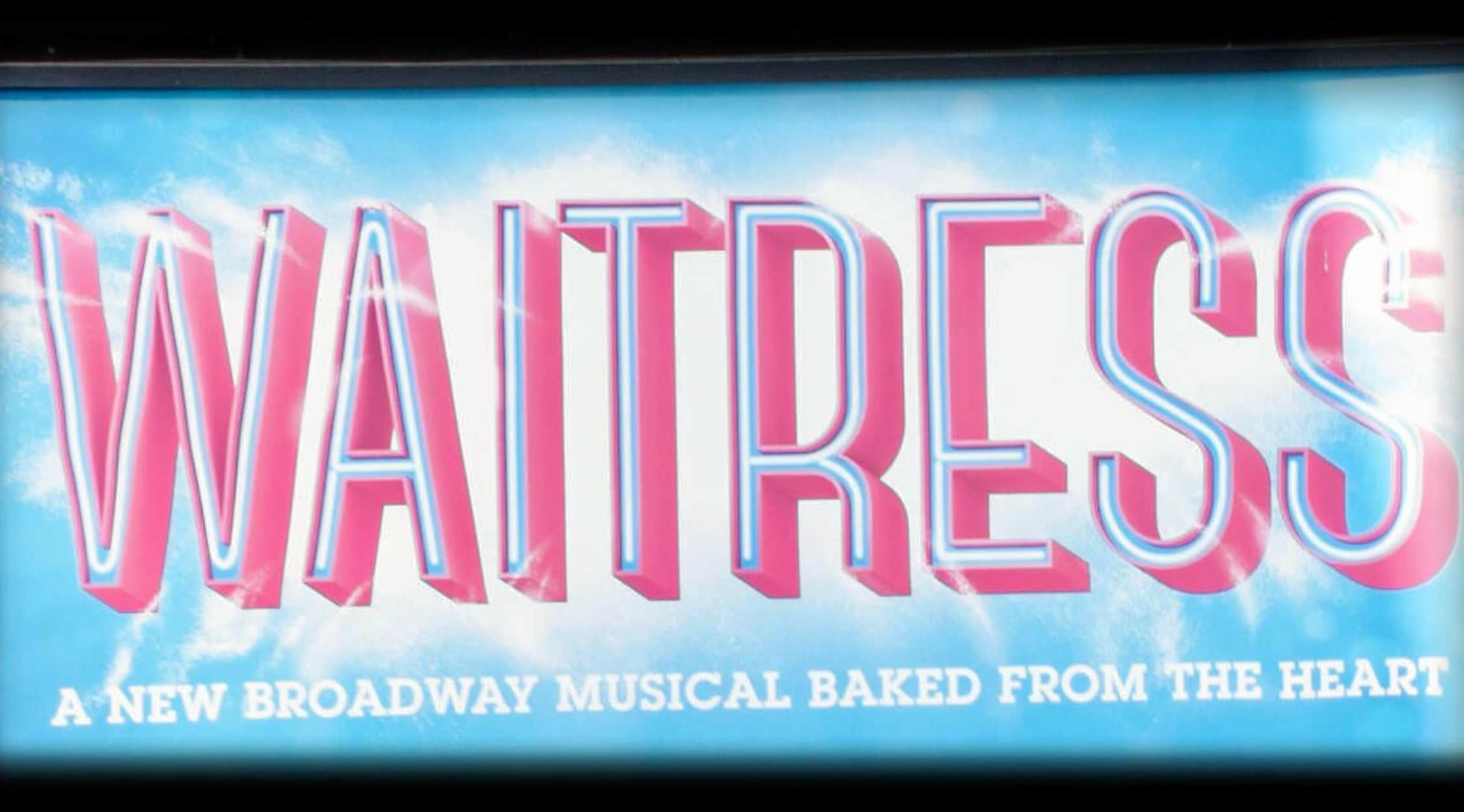 Alamy
Waitress Costa Mesa Tickets
Waitress Costa Mesa Tickets
Waitress is a musical with a familiar story, but with help from the singer-songwriter named Sara Bareilles, its music makes it stand out from similar stories that have been presented on Broadway. The musical focuses on the story of a small-town girl trapped in an abusive relationship who wants to start all over again. It was a pie-making contest that opened a door for her to see the world beyond her small town, but her relationship with her co-workers and neighbors as well as her interest in a doctor complicated her decision to reach for her freedom. The production officially premiered at Brooks Atkinson Theater on April 24, 2016, and it has staged 1,465 shows as of November 2019. It was reported in late 2019 that singer and actress Katharine McPhee will play Jenna for the final months of the musical, which is scheduled to close its curtains after years of Broadway performances on January 5, 2020.
Small-Town Girl With Big Dreams
It was a team of women who adapted the indie cult favorite film into a hit Broadway musical. Back in 2007, Keri Russell starred in an indie comedy-drama film written and directed by Andrienne Shelly. Several years later, Jesse Nelson immediately accepted the offer to transform the film into a Broadway production. She shared that the movie is a favorite of hers and her daughter, and they have watched it a million times. She thought the movie was a gem and was delighted to adapt it into a musical format. Nelson's decision to be part of the adaptation is just the start of the all-women team for Waitress. The team also featured Diane Paulus as the director, Lorin Latarro as the choreographer and Sara Bareilles as the songwriter. Nelson confessed that women's empowerment is what made her attracted to the story of Waitress. Nelson said she hopes that everyone who sees the show will be empowered after leaving the theater.
Where can I buy Waitress Costa Mesa tickets?
If you want to see a Waitress performance, then you can get your tickets at StubHub, the largest online ticket marketplace in the world. When you buy your tickets at StubHub, you get the FanProtect guarantee that ensures that your ticket purchase is safe and secure.
Are the songs in Waitress similar to pop songs released by Bareilles?
Yes, Bareilles said that when you listen to the score of Waitress and compare it to her songs like "Love Song" and "Brave," it is not a far stretch. If you are a longtime fan of the singer, songwriter and actress, then you'll find it a delight to hear songs from the musical like "Opening Up," "Bad Idea," "When He Sees Me," "Everything Changes" and "She Used To Be Mine."
Will Sara Bareilles star in the Waitress Costa Mesa production?
While Bareilles made her acting debut on the musical back in 2017, the Costa Mesa show will feature the national tour cast. The national tour cast is made up of Christine Dwyer as Jenna, Eephie Aardema as Dawn, Melody A. Betts as Becky, Steven Good as Dr. Pomatter, Jeremy Woodard as Earl, Ryan G. Dunkin as Cal and Richard Kline as Joe.
Are there any other famous personalities that were part of the musical?
Numerous personalities appeared onstage in the several years that Waitress was on Broadway. American Idol winner Jordin Sparks and news personality Al Rucker were both members of the musical at some point, whether on Broadway or as part of the West End production.
Which musicals are similar to Waitress?
There are various musicals heading to Costa Mesa, Calif., in the coming months. If you enjoyed Waitress, then you might also enjoy attending performances of Frozen and Anastasia.
Back to Top