We didn't find anything nearby, but here's what's happening in other cities.
There aren't any events on the horizon right now.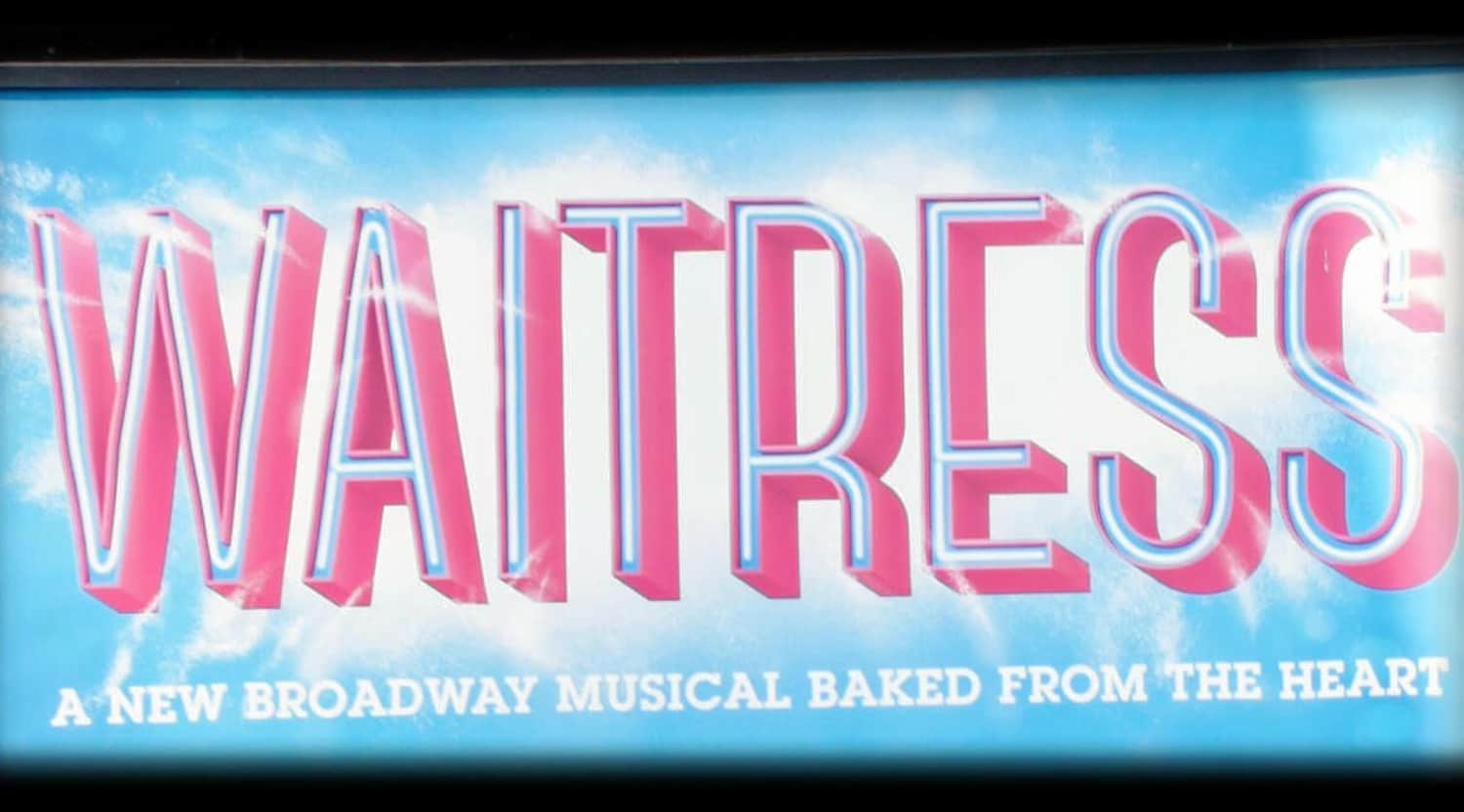 Alamy
Waitress Kansas City Tickets
Waitress Kansas City Tickets
At Joe's Diner, pie means more than just a taste of something delicious. For Jenna, the main character of the musical Waitress, pie means happiness and even freedom. When Jenna finds herself pregnant and trapped in an abusive marriage, she looks to her pie-making ability and a pie-making contest to get her out. Eventually, Jenna finds the courage to love herself and to escape her unhappy life. Audiences in Kansas City, Mo., will laugh and cry right along with Jenna and friends, from the time that the first note is sung until the last one dies away.
Pies, Pies and More Pies
In the retail and hospitality world, it isn't unusual for a company to add scent to space to contribute to the overall ambiance. However, it has never been done for a Broadway musical until Waitress. To support the play's themes, including the pie-baking aspect of the show, the show's producers wanted the audience to experience the smell of pie during the performance. To create this effect, the producers hit upon an idea: They installed a convection oven in the theater and hired a pie consultant to bake a pie each night. The scent permeates the space: When the characters are baking pie in the show, the pie consultant is nearby, creating the smell of pie. It's a sort of low-tech special effect for the theater, not unlike the dry ice that's used to create the fog in another popular musical The Phantom of the Opera.
Where can I buy Waitress in Kansas City tickets?
You don't have to miss a Waitress performance when you buy your tickets at StubHub, the world's most extensive online marketplace for show tickets, rock concert tours, theatrical performances and comedy acts. You get the FanProtect guarantee when you buy your tickets at StubHub.
How many hours does the Waitress Kansas City show last?
Theatergoers can expect for Waitress in Kansas City to last two hours, 30 minutes. There's also an intermission.
What songs are in the Waitress Kansas City show?
Waitress has more than 20 songs performed by the various cast members. Here is the line-up of songs: "What's Inside," "Opening Up," "The Negative," "What Baking Can Do," "Club Knocked Up," "Pomatter Pie," "When He Sees Me," "It Only Takes a Taste," "You Will Still Be Mine," "A Soft Place to Land," "Never Ever Getting Rid of Me," "Bad Idea," "I Didn't Plan It," "Bad Idea (Reprise)," "You Matter to Me," "I Love You Like a Table," "Take It From an Old Man," "Dear Baby," "She Used to Be Mine," "Contraction Ballet," "Everything Changes" and "Opening Up (Finale)."
Who is one of the notable performers in the show?
Although Waitress composer Sara Bareilles didn't originate the role of Jenna in the Broadway production of the show, she took her turn in the lead role for a limited run. Bareilles initially joined Broadway's first all-female creative team to create the music for the show, which is based on the movie Waitress, written by actress, director and writer Adrienne Shelly.[3] For Bareilles, performing onstage has been a dream she's had since she was a child.
What should I expect from a performance of Waitress in Kansas City?
Thematically and emotionally, Waitress mixes off-kilter humor with moments of sorrow. From a musical standpoint, you can expect to hear both rousing ensemble songs as well as soulful ballads. With an emotional mix like this, you can expect to spend about as much time laughing as you do shedding tears. The original story was written as a romantic comedy with an edge.
Who are the actors that will perform in the Waitress Kansas City show?
If you see Waitress in Kansas City, Mo., then it's likely that the performers in the show will be from the US road tour company. As of this writing, Jenna is brought to life onstage by Bailey McCall. Gabriella Marzetta plays the character, Dawn. Kennedy Salters plays Becky. The actor playing Dr. Pomatter is David Socolar.
What other shows might theatergoers like?
People who love musicals may like to see shows like The Phantom of the Opera or Les Miserables.
Back to Top
Epic events and incredible deals straight to your inbox.