We didn't find anything nearby, but here's what's happening in other cities.
There aren't any events on the horizon right now.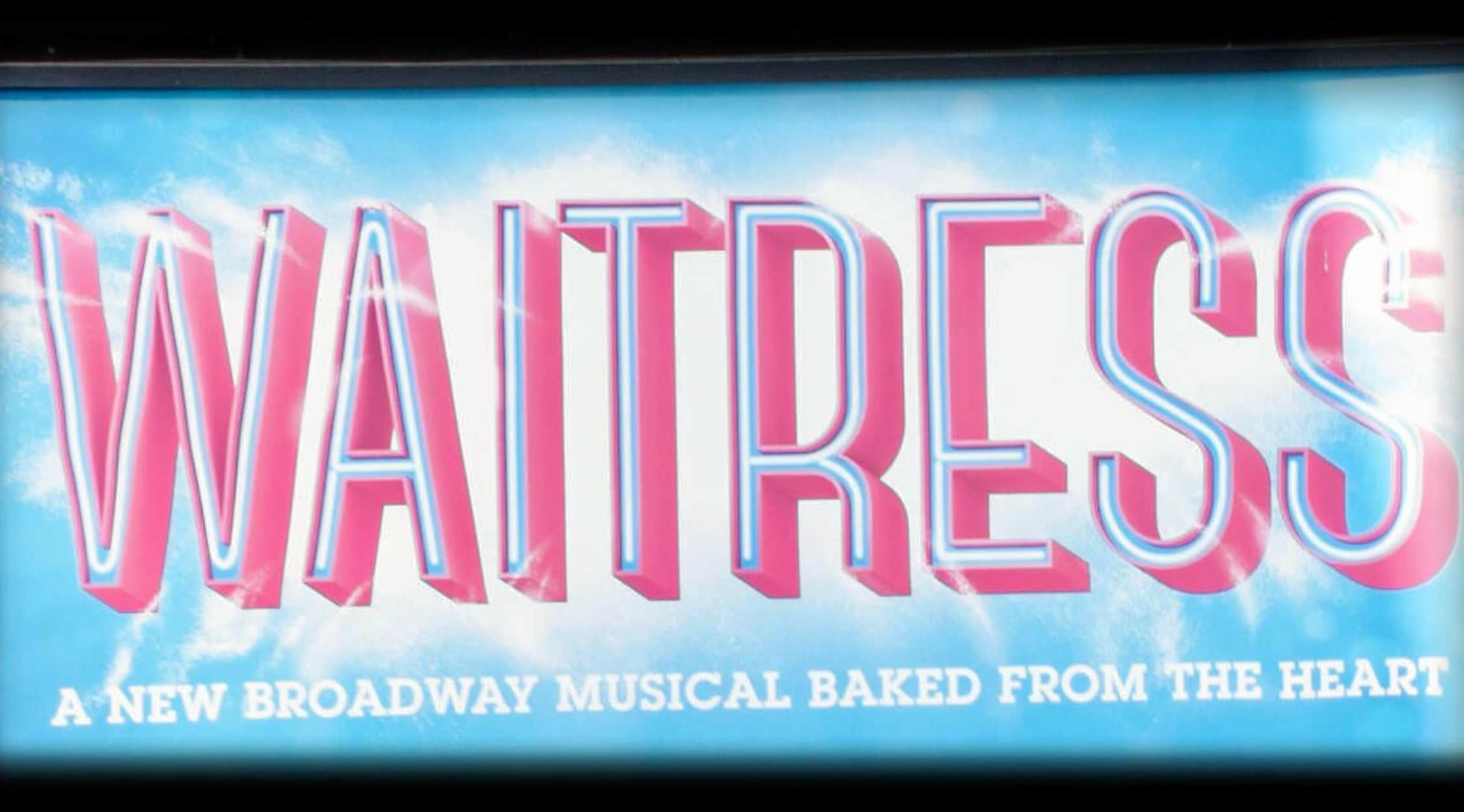 Alamy
Waitress Minneapolis Tickets
Waitress Minneapolis Tickets
Based on a 2007 independent film directed by Adrienne Shelly and starring Keri Russell, Waitress is a quirky Broadway comedy that revolves around the story of Jenna Hunterson, a waitress and chef who hatches a plan to leave her unhappy marriage and pursue her dreams by winning the grand prize in a pie contest. Though the 2007 film was a cult hit, Waitress became a surprising success on Broadway with more than 1,000 performances. The role of Jenna has attracted the talents of Jordin Sparks, Katharine McPhee, Jessie Mueller and other famous singers. Audiences in Minneapolis can now experience the musical sensation whenever it comes to town.
Baked From the Heart
In 2013, award-winning producers Barry and Fran Weissler, who have worked on revivals of Pippin, Chicago and Cabaret, announced that they would be adapting Waitress into a musical for the stage. Paula Vogel, who won a Pulitzer Prize in 1998 for her play How I Learned to Drive, was originally attached to the project as the book writer. However, after leaving the project in 2014, she was replaced by producer and director Jessie Nelson as the writer. Grammy- and Emmy-nominated singer and songwriter Sara Bareilles brought her distinctive style as composer and lyricist to the project. With all of the elements in places, Waitress made its worldwide debut at the American Repertory Theater in Cambridge, Mass., for a limited run between Aug. 19 and Sept. 27, 2015. Tony-winner Diane Paulus served as the director. After the end of previews, the musical formally opened at Broadway's Brooks Atkinson Theatre April 24 the following year. The Broadway production received four nominations from the Tony Awards, including Best Musical, Best Original Score, Best Actress in a Musical and Best Featured Actor in a Musical. Christopher Fitzgerald took home both a Drama Desk Award and an Outer Critics Circle Award for Outstanding Featured Actor in a Musical. The cast recording also received a 2017 Grammy nomination for Best Musical Theater Album.
Where can I buy Waitress Minneapolis tickets?
If you are planning to attend a live performance, then you should purchase Waitress Minneapolis tickets at the online marketplace StubHub.
Where is Waitress being staged in Minneapolis?
There are currently no plans to bring the musical to Minneapolis. The Waitress tour last appeared in Minneapolis at the Orpheum Theatre between Nov. 21 and 26, 2017, with a cast of Desi Oakley, Bryan Fenkart, Nick Bailey and Ryan G. Dunkin. Built in 1921, the Orpheum Theatre regularly hosts Broadway events whenever they come to the city.
What are the musical numbers for Waitress?
Waitress features an assortment of pop and rock music with a six-piece orchestra. Act one features "What's Inside," "Opening Up," "The Negative," "What Baking Can Do," "When He Sees Me," "It Only Takes a Taste," "You Will Still Be Mine," "A Soft Place to Land," "Never Ever Getting Rid of Me" and "Bad Idea." Act two features "I Didn't Plan It," a reprise of "Bad Idea," "You Matter to Me," "I Love You Like a Table," "Take It from an Old Man," "She Used to Be Mine," "Everything Changes" and "Opening Up (Finale)."
What can I expect from a performance of Waitress?
Waitress is filled with a lot of laughs, romance and big crowd-pleasing musical numbers for the audience to enjoy. However, the musical also functions at a more meaningful level. According to the book writer Jessie Nelson, the intent was to take something as old-fashioned as baking a pie and "explore it and celebrate it in a very contemporary way."
How long is the running time?
Waitress lasts for approximately two hours and 30 minutes with a single intermission.
Which musicals are similar to Waitress?
If you enjoy the music and story of Waitress, then you should also consider attending a performance of the Tony-nominated musical Legally Blonde.
Back to Top