We didn't find anything nearby, but here's what's happening in other cities.
There aren't any events on the horizon right now.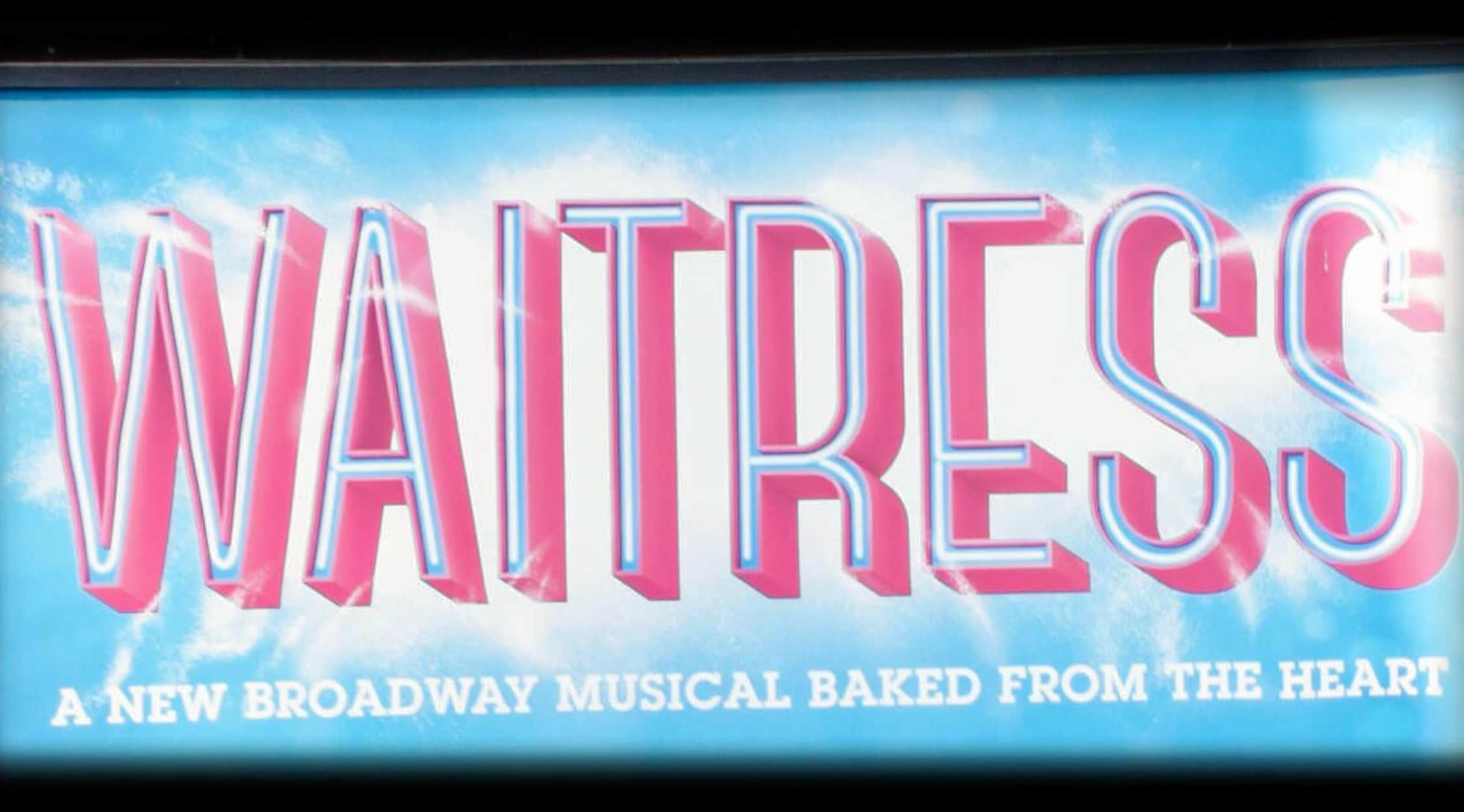 Alamy
Waitress Seattle Tickets
Waitress Seattle Tickets
Your favorite film and now musical is coming to the great city of Seattle! Waitress: The Musical features the singer, actress and American Idol alum Jordin Sparks as Jenna along with a host of other talented performers. You'll find stars in the supporting cast, too, including Al Roker and NaTasha Yvette Williams.
Start Fresh
Jenna is a waitress at Joe's Pie Diner in the South. She is also the chief baker at the pie diner, and she tells each scene of the tale through the invention of a new pie that explains her feelings about her situation. Jenna is married to an abusive and controlling husband, Earl. she has been saving up money to leave Earl when she discovers that she is pregnant with his child. When she visits her obstetrician, she discovers that he has retired and a new, handsome doctor has taken over his practice. Her pregnancy requires her to have regular contact with this handsome stranger, Dr. Jim Pomatter, and she begins to have an affair with him. Through this love triangle and the magic that Jenna creates with each unique pie that she envisions, she begins to come into her own and discover what it is that she wants. Waitress is full of rich, funny, and surprising characters, from her two best friends and co-workers at the diner to Joe, the grumpy but lovable diner owner and toughest critic. Waitress was initially a film written and directed by Adrienne Shelly. It premiered at the Sundance Film Festival in 2007. The film was produced on a shoestring budget of $1.5 million and went on to earn $22 million in the box office. It was loved by critics and audiences alike. The movie was rewritten into a musical with the help of Grammy-winning artist Sara Bareilles.
Where can I buy Waitress: The Musical Seattle tickets?
You can find Waitress: The Musical tickets in Seattle at StubHub, the world's largest online ticket marketplace. Get the FanProtect guarantee whether you purchase through the mobile app or online platform.
Who are the writers of the Waitress: The Musical?
Waitress was adapted for the stage by Jessie Nelson with music and lyrics written by Sara Bareilles. It is choreographed by Lorin Latarro and directed by Diane Paulus.
What connections does the film have with the musical?
Waitress is a female-centered story written and directed by a woman. The musical adaptation is also in line with this legacy and is directed by Diane Paulus, a Tony Award winner. The book adaptation was also completed by a woman, Jessie Nelson, who wrote Stepmom. Adrienne Shelly, director and supporting cast of the film, tragically passed away in her Greenwich Village apartment and never got to see her film get accepted to Sundance, premiere there and then go onto performing so well at the box office. She never got to see her picture get adapted for the stage as a musical in 2015. In honor of her legacy, Shelly's husband founded the Adrienne Shelly Foundation, which supports female filmmakers. Over 60 grants have been awarded to female-led film projects by the foundation to date.
What are some of the songs featured in Waitress The Musical on tour?
Waitress has great songs written by six-time Grammy nominee Sara Bareilles, including "What's Inside," "When He Sees Me," "Club Knocked Up," "Never Ever Getting Rid of Me," "Bad Idea," "I Didn't Plan It," "You Matter to Me," "Dear Baby" and "Everything Changes."
How many awards did Waitress: The Musical win?
Waitress was nominated for four Tony Awards, including Best Musical. Adrienne Shelly was nominated for Best Screenplay in the 23rd Independent Spirit Awards.
Where will Waitress: The Musical be staged in Seattle?
Seattle is a hub of culture, music, art and entertainment. The city has some beautiful theaters to visit, including the Paramount Theatre Seattle and the Moore Theatre. Waitress The Musical on tour will likely be staged at the Paramount.
Back to Top