We didn't find any Events nearby, but here's what's happening in other cities.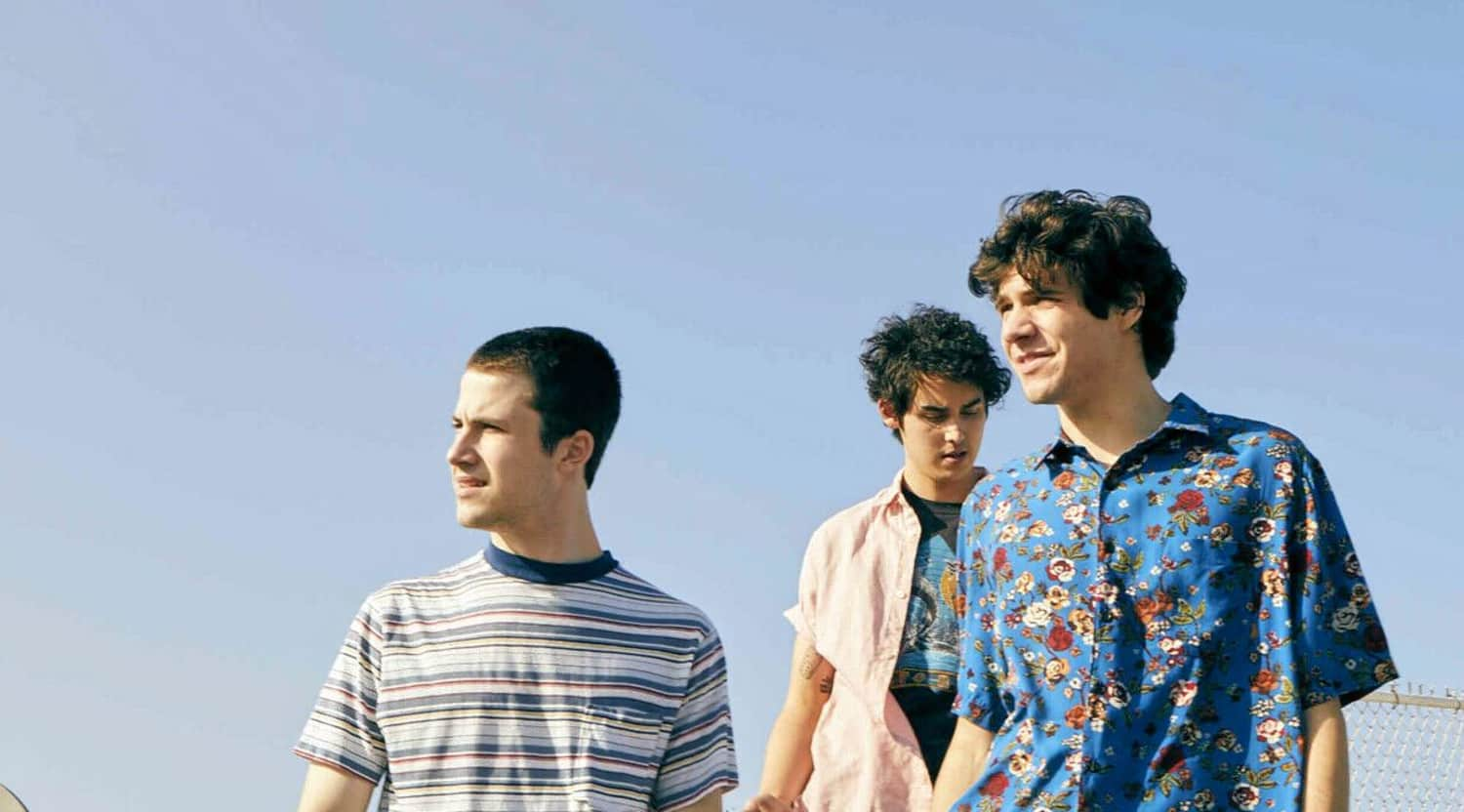 Rovi
Wallows Tickets
Wallows Tickets
In 2017, Los Angeles-based rock band Wallows was formed by childhood friends Braeden Lemasters, Cole Preston and Dylan Minnette, who had already been playing together for years under different names. Wallows is known for its electric stage performances and the special attention that the band members give to fans during each concert. The group spent 2017 and 2018 releasing singles such as "Pictures of Girls," which made it to No. 39 on the US Alternative Rock charts, and "Pleaser," which reached No. 2 on the Global Viral 50 chart by Spotify and No. 1 on the Locals Only Playlist on KROQ. In March of 2019, Wallows released its debut album, Nothing Happens, which reached No. 75 on the Billboard Hot 200. Nothing Happens singles were "Scrawny," "Sidelines" and "Are You Bored Yet," which featured the artist Clairo and reached No. 33 on the US Rock and Roll charts.
Wallows: More than Just Musicians
If Braeden Lemasters and Dylan Minnette ring a bell for you, it is likely because of their successful acting careers. Lemasters had roles in shows such as Men of a Certain Age, Betrayal and T@gged. Minnette was in several episodes of Scandal and starred in Netflix's controversial show 13 Reasons Why. While both bandmates have had excellent acting careers, their first love was always music. The trio formed a musical group together called Join the Band when they were children at a music program called GigMasterz. The group went through several band names, even performing at the Warped Tour in 2011 after winning a battle of the bands put on by a local radio station. The group went through band names such as The Feaver and The Narwhals until settling into being Wallows.
Where can I buy Wallows tickets?
You can enjoy your own live Wallows experience by purchasing your tickets at StubHub, the world's leading ticketing marketplace. You can order Wallows tickets from anywhere in the world with StubHub's mobile and desktop platforms.
How long is a normal Wallows concert?
Wallows concerts normally last for an hour to an hour and 15 minutes.
Where is Wallows playing?
Wallows has tour dates all over the world with upcoming concerts in Columbus, Ohio; Kansas City, Mo.; and Cologne, Germany. Find out when the group will be playing at a venue near you by checking StubHub.
What does a Wallows setlist look like?
Wallows concerts include fan-favorite songs such as "Treacherous Doctor," "These Days," "Drunk on Halloween," "Ice Cold Pool," "Sun Tan," "Underneath the Streetlights in the Winter Outside Your House" and "Are You Bored Yet." For the encore performance, you can expect the group to play "Pleaser" and "1980s Horror Film."
Who are the members of Wallows?
Wallows is made up of Braeden Lemasters on guitar and vocals, Cole Preston on drums and Dylan Minnette on guitar and vocals. One of the reasons the group changed the name to Wallows instead of The Narwhals is because bandmate Zach Mendenhall left, so the other bandmates felt they needed a change of name. While he is not technically a former member of the group, Mendenhall was an important part of Wallows' success.
Where did the name Wallows come from?
In the video game "Tony Hawk's Underground," there is a Honolulu skateboarding spot that has become famous among the game's players, and it is called Wallows. Braeden Lemasters thought of this spot in the game and decided that it should be the group's name.
What other bands are similar to Wallows?
If you like listening to the rocking sounds of Wallows, go check out Spendtime Palace, the Bleachers and the Roman Remains.
Back to Top
Epic events and incredible deals straight to your inbox.