WE WERE PROMISED JETPACKS
There aren't any Events on the horizon right now.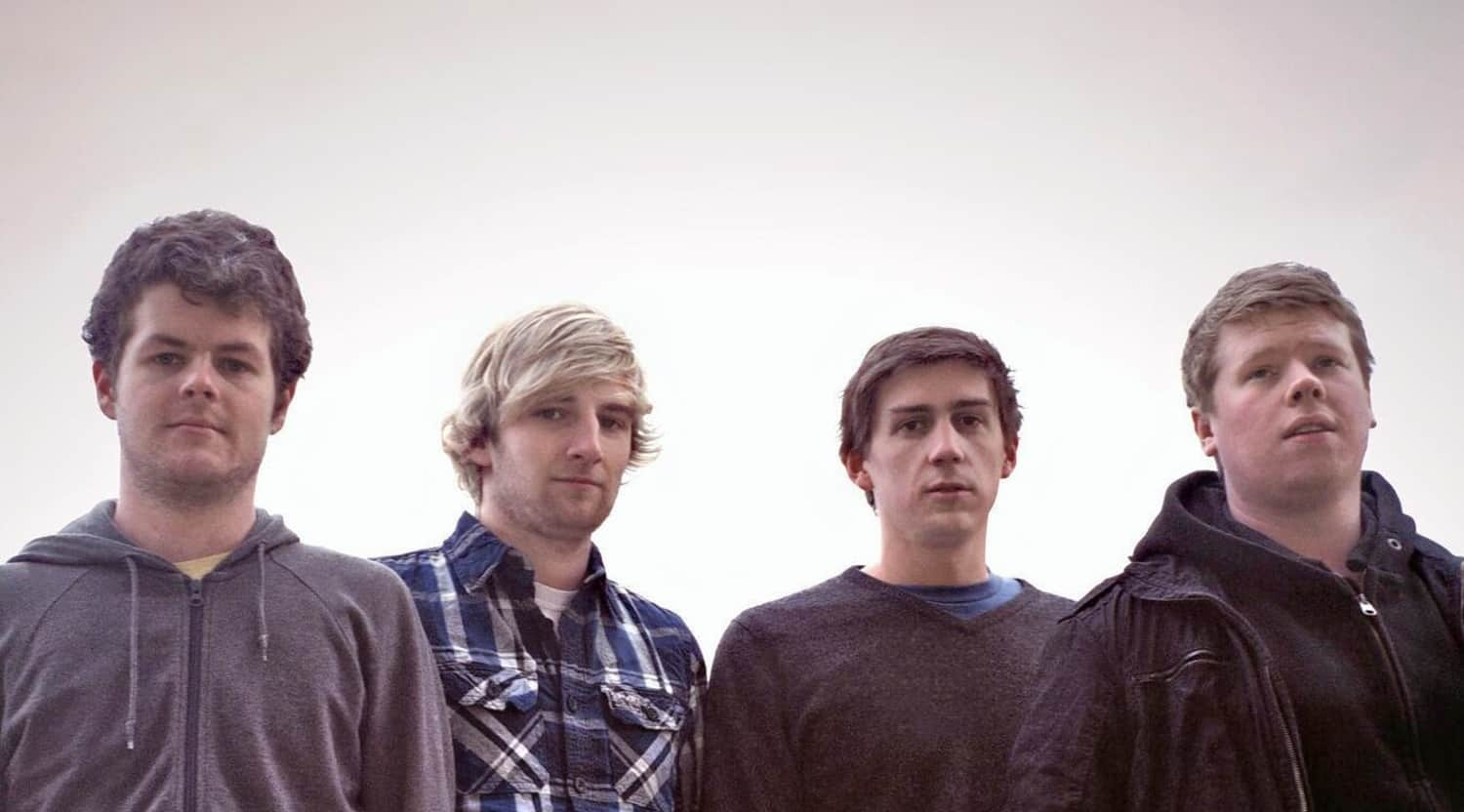 Rovi
We Were Promised Jetpacks Tickets
We Were Promised Jetpacks Concert Schedule
Music is a language that is universal, and with that lingua franca we have We Were Promised Jetpacks. Scottish indie rock legends are out and about again as they tour the North American continent with a vengeance! Bringing back the the New York post punk sound, We Were Promised Jetpacks drills into you the sound of desperation with a hopeful longing that continues to ring long after the album ends. This is a band that will continue to inspire, craft, and create, in order to have their fans and new listeners enjoy and fall in love again and again with their rhythmic sounds and rock melodies! The Scottish Quintuplet harkens a tour de force as heavy reverbed guitar, and strong bass grooves dictate the flow of music as the drums come crashing in screaming for release in a frustrated convulsion. We Were Promised Jetpacks is not something to be missed and though they may be a mouthful, this group has been due a much deserved welcome to the American listener audience! This tour is not something to miss as these artists deliver a heart and soul to music that has been missing over the past couple of years. Get your tickets now as most places have already sold out and this is a show that you shouldn't miss out on! Find your tickets today as well as all your venue and information needs on the one websites that has all your needs; Stubhub.com!
About We Were Promised Jetpacks
The best part about music is that it's universal, anyone and anything can pick up an instrument and begin to craft, and create an art form that will translate and spread to all other beings regardless of nation, creed, or dominion. Music is something that speaks to all of humanity and We Were Promised Jetpacks is no exception to the rule. We Were Promised Jetpacks is a vastly underrepresented band that for the past couple of years has trudged head long into the underground rock consciousness as one of the most inspiring and amazing groups to date. Forming in the early millennium, We Were Promised Jetpacks took to the sound of the newly established post punk garage rock that was known simply as indie rock. Composing of band members Adam Thompson: guitar and vocals, Michael Palmer: guitar, Sean Smith: bass, Stuart McGachan: keys, guitar, and backing vocals, and Darren Lackie: drums and backing vocals; The five friends from Edinburgh formed what would become one of Scotland's biggest names in music. At the beginning the band members were struggling like most artists to be seen as professional and artists that mattered, as with most new bands especially ones working the underground music circuit We Were Promised Jetpacks would find their first at their high school battle of the bands were after winning the competition would soon relocate to Glasgow for further schooling and the next step in their musical careers.
Glasgow would become their second home as the band would find themselves at legal drinking age in the more urban city and would also see a rise in shows they could play as well as a more professional look given the venues they were now legally allowed to be in. By 2008 We Were Promised Jetpacks would find themselves supporting another local group known as "Frightened Rabbit" that was already signed and a couple steps ahead of Jetpacks in the game of notoriety. The bands friendship would prove fruitful as the members of Frightened Rabbit would show We Were Promised Jetpacks early tracks from Myspace to their label "Fat Cat Records." The band's future was beginning to take shape and with new friends and fellow label members their audience was growing. "These Four Walls" would be the band's first LP on Fat Cat and would springboard the group into the forefront of the indie rock scene as the album reached number twenty-seven on the the US Billboard Heatseekers chart. The album would also go on to be featured in US TV shows as well as independent films.
Previous Hits
In just a short while We Were Promised Jetpacks have gone from small town high school band to indie rock darlings with their most commercially successful album "These Four Walls." Tracks such as "Quiet Little Voices" and "It's Thunder and It's Lightening" were featured in both 'Shameless' and 'Sons of Anarchy' grabbing the attention of millions that tuned into both shows respectively. Their second album "In the Pit of the Stomach" would also be met with glowing reviews as well as the single track "Act on Impulse."
Trivia
In 2010 We Were Promised Jetpacks toured with Jimmy Eat World as well as put out an EP that would later become their first album.
During this time the band's singles were getting prominent airtime on Television from American programs such as 'Shameless' and 'One Tree Hill' to international programs such as Persian-language political satire show 'Parazit.'
We Were Promised Jetpacks The Concert Experience
We Were Promised Jetpacks combines the heart and soul of youthful indie rock with that of a well oiled ensemble not unfamiliar to the likes of the Foo Fighters or Block Party. Get yourself ready as Scotland's own takes to the world stage on one of their best tours yet! Since the release of their third album in 2014, We Were Promised Jetpacks have continued to rock audiences with their amazing talent and songwriting genius. This is one tour you can't afford to miss get yourself front and center for what the future has in store with the one question everyone has on their minds--"We Were Promised Jetpacks!"
Back to Top
Epic events and incredible deals straight to your inbox.