There aren't any Events on the horizon right now.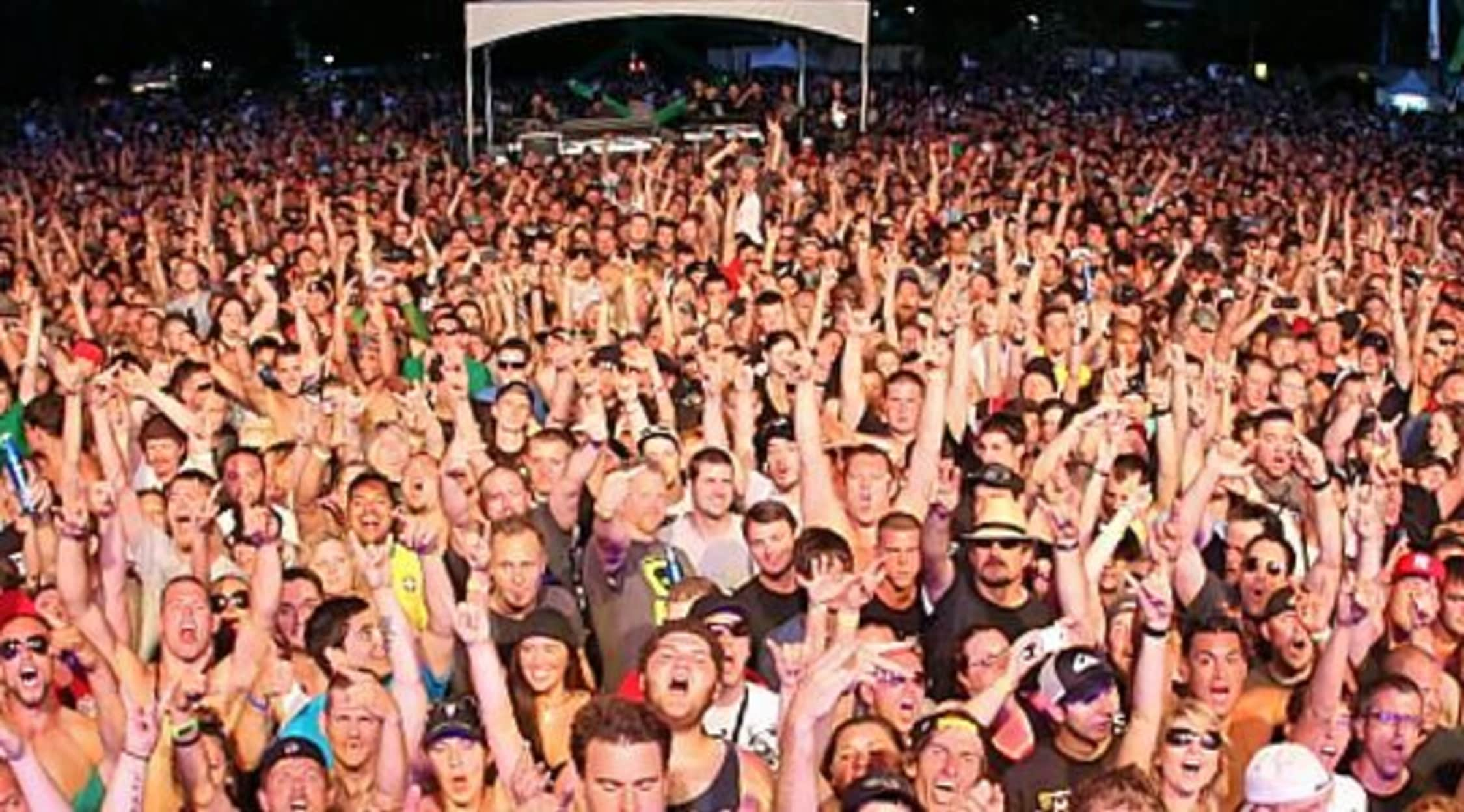 DPW
Welcome to Rockville Tickets
Welcome to Rockville Tickets
Welcome to Rockville is an annual event that brings together contemporary and classic rock bands or artists for fans to enjoy live. The event is often a sold-out one well before it opens each year. Estimated attendance numbers seem to have steadily risen with each Welcome to Rockville Festival. Classic, alternative and hard rock are just a few of the styles festival patrons get to hear when they attend this awesome series of concerts.
It Takes a Village to Rock
Welcome to Rockville started out as a one-day event that was produced by Danny Wimmer, whose company was already skilled at putting on other rock-themed festivals. After two years as a single-day fest, Welcome to Rockville expanded to two days during its third outing. However, as of 2018, attendance numbers and excitement for the event has grown so large that management expanded it to three days in total. Though Welcome to Rockville has faced minor issues due to rules about noise late at night, it hasn't stopped it from being a sold-out event most years, and fans eager to rock their faces off over the course of one awesome weekend.
Where can I buy Welcome to Rockville tickets?
If you want to make sure you don't miss out on all the great Welcome to Rockville concerts, stubhub.com is the best place to purchase your tickets. You can see the entire Welcome to Rockville schedule and lineup in advance and plan accordingly. All tickets you get at StubHub come with a guarantee to help protect you in the event of cancellations, so use the regular site or the mobile app to get your Welcome to Rockville tickets today.
Are other genres represented at Welcome to Rockville?
Despite the name, you can find plenty of other artists or bands hosting Welcome to Rockville concerts at the festival. Although rock is featured prominently, fans can also get a taste of various metal genres. These usually include heavy metal, metalcore, nu metal and death metal. Examples of bands from these genres include Five Finger Death Punch and Avenged Sevenfold.
When is Welcome to Rockville happening again?
You can catch the next Welcome to Rockville live festival in Daytona from May 8 to May 10, 2020. Although the next Welcome to Rockville lineup hasn't yet been announced, you can expect management to post more information on this as the festival approaches.
What kind of lineup was there at the most recent festival?
Various bands and artists that have made names for themselves in the rock and metal scenes were part of the big show at the most recent Welcome to Rockville event. Festival attendees got to enjoy headliners such as Korn and Tool. Incubus and Evanescence also laid down some proper face-melting tracks live.
What are the stages at the Welcome to Rockville Festival?
The precise number and layout of the stages at Welcome to Rockville can vary from one year to the next. Because Monster Energy has been a prominent sponsor since the festival's inception, the main stage usually has a name attached to that company. There may be two or three other stages around the venue depending on the number of bands expected. Many of these have the names of other sponsors, such as Jägermeister or Budweiser.
What other attractions await at Welcome to Rockville?
The festival features a variety of food and beverage stands as well as tents that host various other live performances in between concerts. Various vendors sponsor the festival and add places to purchase rocking merchandise as well.
What are some Welcome to Rockville iconic performances?
Over the years, the Welcome to Rockville lineup has had some excellent live performances from bands that already made their mark on music and some that are big now. For the lineup during the first Welcome to Rockville schedule, fans got to appreciate music from Seether, Theory of a Deadman and Halestorm.
Back to Top