There aren't any Events on the horizon right now.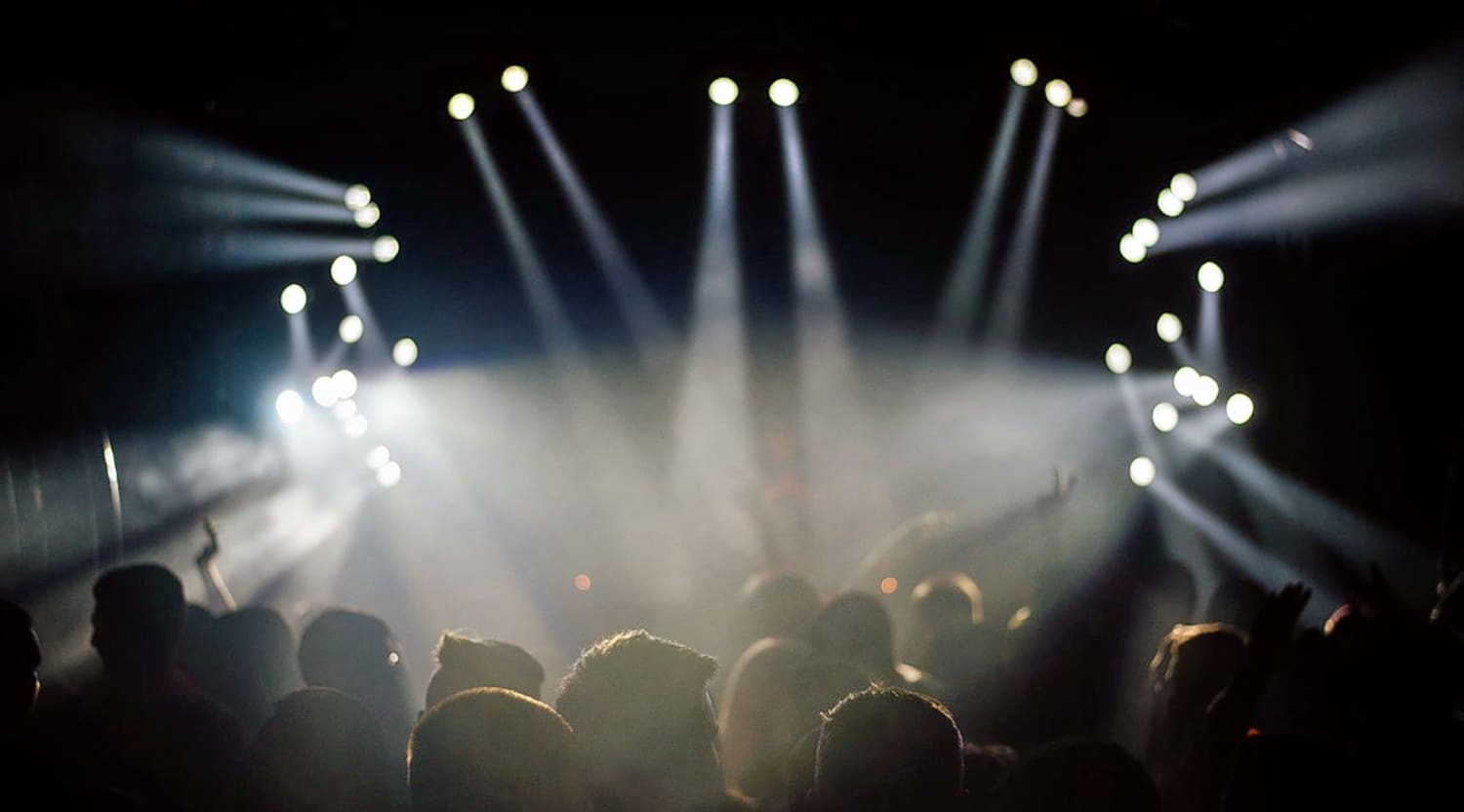 Stocksy
Where Y'acht Tickets
Where Y'acht – The 2016 Tour
Where Y'acht brings some of the smoothest and most refined yacht rock to clubs, concert halls, private events, and even actual yachts. The band covers the most velvety of '70s and '80s lounge hits, and they are the perfect accompaniment to an evening of leisure. If you want to catch their next show, be sure to set up a StubHub alert!
About Where Y'acht
Where Y'acht are the best yacht rock band on earth. They play only the smoothest songs of the '70s and '80s. Where Y'acht is Bernard Purdie sure that you will enjoy each and every satiny second of what they do. Where Y'acht are available for corporate parties, festivals, Mardi Gras balls, weddings, and any waterfront gala you can dream up. Heck, they will even play for you and your friends on your yacht if you want to head out to the open seas. The musicians of Where Y'acht include Sarah Smith, Andy Plovnick (of Rudy Stone), Jonathan Harris (of Les Poissons Rouges and Andrew Duhon), Anthony Cuccia (of Night Janitor and Other Planets), Khari Allen Lee (of New Creative Collection), Charles Lumar (of Honorable South and Kristin Diable), Eric Rogers (of Generationals, Vox and the Hound, and Youth Lagoon), and Adam Campagna (of Les Poissons Rouges). The group are a regular act on Saturdays at One Eyed Jack's, where they play two lengthy sets. DJ YRSTRLY spins in between.
Several members of Where Y'acht are accomplished musicians outside of this cover band. Jonathan Harris and Adam Campagna are two long-time friends and songwriters who formed a live music project called Les Poissons Rouges. They launched their act in New Orleans in mid-2004 on the front porch of an uptown apartment over some whiskey and a heated discussion about The Band. They channeled their enthusiasm into a live show and an EP of original rock and country music.
Eric Rogers is part of several other musical projects, one of the most successful being Vox and the Hound. This act plays a blend of punk, country, and indie-rock in a diverse and engaging set. While their style varies, the high quality of their songs does not. Their material is expertly arranged to capitalize on the listener's uncertainty of what is coming next. Rogers is a frequent collaborator and drummer in the band, and he is joined by renaissance ivory man and punk rocker Daniel "D-Ray" Roy, the locally renowned Rory Callais on guitar, and established bassist Andrew Jarman. They are led by Leo DeJesus, who quickly recruited these players to transform his would-be singer-songwriter act into something of a harmonious supergroup. Vox and the Hound turned heads at the 2012 South by Southwest and other festivals. Vox and the Hound have amassed a dedicated listenership that extends across the Gulf South.
Charles Lumar is a member of The Honorable South, a band which has been rocking New Orleans with their electric, soulful, foot-stomping rock n' roll for nearly ten years. First established in 2008, the group consists of Danny Kartel, Jamal Batiste, Matthew Rosenbeck, and Charm Taylor, in addition to Lamar. Their unique and energetic style is a progressive blend of soul, rock, electro-funk, blues, and Americana.
Khari Allen Lee is one of the most in-demand multi-instrumentalists, composers, educators, saxophonists, and artists in New Orleans. He has shared a stage with luminaries such as Jeff "Tain" Watts, Terence Blanchard, Bill Summers, Nicholas Rayton, Jason Marsalis, Adonis Rose, Wes "Warmdaddy" Anderson, Shannon Powell, Herlin Riley, Leah Chase, the Treme Brass Band, Dee Dee Bridgewater, Allen Toussaint, Branford Marsalis, Dr. John, Aretha Franklin, Aaron Neville, Ellis Marsalis, Alvin Batiste, and more. He is a touring member and lead saxophonist of groups such as the Uptown Jazz Orchestra (under the direction of Delfeayo Marsalis) and Irvin Mayfield's New Orleans Jazz Orchestra. He graduated from Auburn University with a Bachelor of Science in Music Education. He then enrolled in the Berklee College of Music with a scholarship, completing a Professional Music Artist Diploma. Next, he earned a degree in Jazz Studies at the University of New Orleans. He is also part of the Louis Armstrong Quintet.
Anthony Cuccia is the leader of The Other Planets, who bring their sonic, lush meanderings to iconic New Orleans venues. It's rare that the dude with the congas leads the band, but Cuccia's Other Planets isn't your average group. A collaboration of talented and diverse musicians with backgrounds in several genres, the band is a miniature orchestra of lost and creative souls. Cuccia, a composer and percussionist from Lafayette, formed the group in New Orleans in 2002. They have recorded a few well-received albums and are building a fanbase in the Bywater music scene, although they still fiercely uphold their cult cred as lounge lizards.
If you ever have the chance to talk to Andy Plovnick, you'll quickly realize that he is an around-the-clock musician. For some reason, it took a trove of back-burner projects and an alternate stage name, "Rudy Stone", to bring his most moving and sincere songwriting into the spotlight. When he isn't working in Brooklyn's Bunker Studio as an audio engineer, handling booking, or issuing cassettes through his Electric Gypsy Service Label, he is Rudy Stone, leader of the Lead Stones.
Previous Hits
Where Y'acht will provide you with all of your favorite yacht rock hits, including "How Long" by Ace, "Nights on Broadway" by the Bee Gees, "Ride Captain Ride" by Blues Image, "What You Won't Do for Love" by Bobby Caldwell, "Lowdown" by Boz Scaggs, "Ride Like the Wind" by Christopher Cross, "Couldn't Get It Right" by the Climax Blues Band, "What a Fool Believes" and "Takin' It to the Streets" by the Doobie Brothers, "Tequila Sunrise" by the Eagles, "Kiss You All Over" by Exile, "You Make Lovin' Fun" by Fleetwood Mac, "Dreamweaver" and "Love is Alive" by Gary Wright, "Baker Street" by Gerry Rafferty, and more!
Trivia
Jonathan Harris and Adam Campagna decided to name their band, Les Poissons Rouges, after their favorite pet.
The Where Y'acht Concert Experience
As Where Y'acht play their opening phase, you will feel a certain understated swagger take over your limbs as a smooth '70s yacht rock song fills the hall. With a lineup of renowned local musicians with decades of combined experience, Where Y'acht has all the pizzazz and talent necessary to deliver a real yacht rock experience. Prepare to groove for hours as Where Y'acht suavely guides your evening along. Don't miss out on your chance to see New Orleans' foremost yacht rock tribute act in concert!
Back to Top
Epic events and incredible deals straight to your inbox.