There aren't any Events on the horizon right now.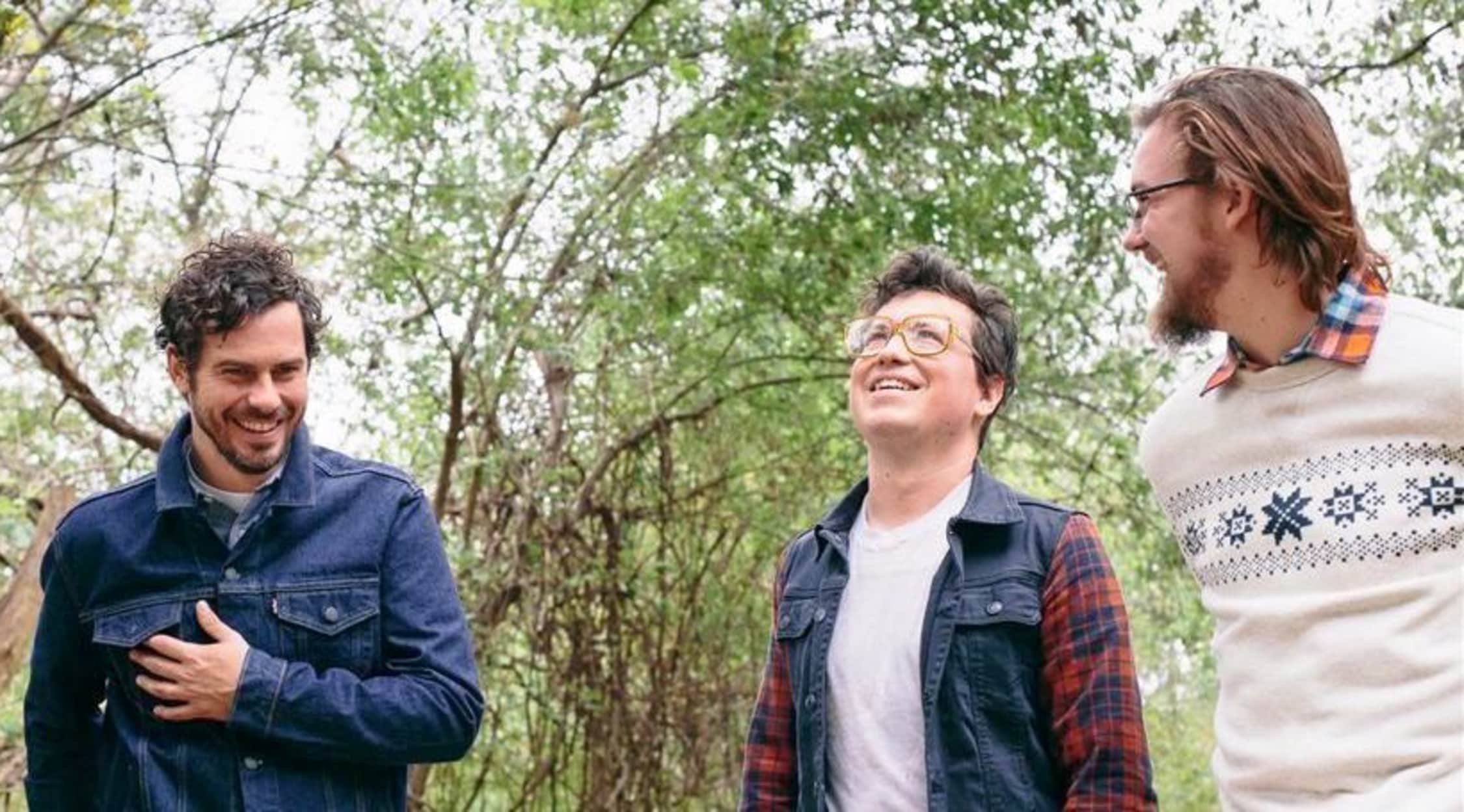 Rovi
White Denim Tickets
White Denim – The 2016 Tour
White Denim will be playing at some of the most exciting festivals and venues in North America, the United Kingdom, and Europe this season. You can see these acclaimed indie rockers at the Free Press Summer Fest in Houston, the Pemberton Music Festival, Ottobar in Baltimore, the WayHome Music Festival in Toronto, Whelan's in Dublin, La Maroquinerie in Paris, Roundhouse in London, and more. Don't miss your opportunity to see one of the most high-energy indie outfits in entertainment today.
About White Denim
Freewheeling and high-energy indie rock band White Denim are from Austin, TX, where members James Petralli (vocals and guitars), Steve Terebecki (bass), and Josh Block (drums) first started playing together in 2005. All three bandmates had already established themselves in the local Austin scene; Petralli and Block had both been members of the alt-rock outfit Parque Torche, and Terebecki had played in Peach Train. Inspired by a number of garage rock and punk sounds, the band developed a hard-driving sound with explosive energy and crunchy guitar riffs. Their 7" EP, Let's Talk About It, marked the group's recording debut upon its release in 2007. The following year, they released a second EP before reworking many of their existing songs from their first full-length record, Explosion.
By this time, White Denim had garnered a significant following in the United Kingdom, which prompted them to release their sophomore LP, Fits, in Britain a few months before its U.S. release in the fall of 2009. In 2010, the group's lineup expanded with the addition of Austin Jenkins on second guitar. Soon afterwards, they self-released the album Last Day of Summer, which consisted of tracks that they had played for years but had not yet recorded in the studio. In 2011, they issued their fourth studio LP, D, via Downtown Records.
In 2012, after completing a tour with Wilco, many late-night discussions resulted in Wilco leader Jeff Tweedy agreeing to assist as a producer for White Denim's fifth studio LP, Corsicana Lemonade. The album arrived late in 2013, and the group followed up on its success with their 2014 effort, The Pretty Green EP. The following year, Jenkins and Block took their leave, and Terebecki and Petralli recruited Jeffrey Olson and Jonathan Horne to take over drums and guitar, respectively. The new White Denim lineup returned to the studio. With production from Ethan Johns, they released Stiff as their sixth studio album in March of 2016.
Previous Hits
White Denim have released charted hits with their albums D (2011), Corsicana Lemonade (2013), and Stiff (2016).
Thanks to the second guitar of Austin Jenkins and more sophisticated studio tools, D finds White Denim adopting a new style. Their spirit is warmer and more acoustic, and their sound is expansive and swirling with psychedelic rock elements. Their increased production values, in addition to dreamy string arrangements and occasional flute solos, only add to the complexity of the group's powerful interplay. With Steve Terebecki on bass and Josh Block on drums, White Denim's rhythm section is still top-drawer. James Petralli and Jenkins, meanwhile, play off of each other with panache, weaving together rock riffs, prog scales, and noodling jazz guitar. The quality of the playing is high and the interludes are transcendent, and the songs are honest in their blues inflections. Everything here is structured well. The melody is the most important element, most notably on "Drug," the set's propulsive lead single, which combines a Southern Americana ease, raw grooves, and lyrics taken straight from the Summer of Love.
White Denim continue their musical maturation on their fifth studio LP, Corsicana Lemonade. The efforts show off even more growth, and the band's organic, frequently jam-based tunes showcase the tandem skills of leader Petralli and second guitarist Jenkins. Petralli's soulful wailing is equal parts folk troubadour and blues singer, and he frequently recalls Dan Auerbach of the Black Keys. With production from Jim Vollentine (Court Yard Hounds, White Rabbits, and Spoon) and Wilco leader Jeff Tweedy, Corsicana Lemonade digs even deeper into White Denim's unique brand of winding roots rock. The work of the two producers is complementary, with Vollentine bringing a bluesy, hard-edged sound and Tweedy handling soft, summery rock atmospheres. The band dive headfirst into a number of twanging, psychedelic country anthems and rambling jams, including a pair of Beatles-esque songs: "New Blue Feeling" and "Limited by Stature." In some respects, the band have always had a deep, organic undercurrent to their sound – after all, they are a Texan guitar group. Corsicana Lemonade comprises their most authentic brew of sweet summer songs to date.
White Denim strike a fine balance between taut and soulful sensibilities on their 2016 album, Stiff. The energetic sensitivity that has long been their hallmark is abundant on this remarkable set, and it speaks well for the new White Denim lineup that debuts here. Guitarist and singer Petralli and bassist Terebecki have recruited Jeffrey Olson (drums) and Jonathan Horne (guitar). The new configuration has the same explosive bounce as the old, and they are just as versatile in their handling of the album's many R&B grooves. Petralli's singing often has a bluesy growl and a soulful sway, while the guitar interplay between him and Horne lends the songs a pleasant jam-band swagger. Olson and Terebecki comprise a strong rhythm section, sounding effective and classic on both sinewy rock 'n' roll cuts and relaxed R&B grooves. The tones are often playful, especially when the vocals relax into the accents of blue-eyed soul. Their approach, however, is as taut and powerful as ever. White Denim are a band to be reckoned with. If Stiff is any indication, the next stage in the band's development might be towards summery, feel-good vibes.
Trivia
Before becoming White Denim, founding members James Petralli, Steve Terebecki, and Josh Block had used the pseudonyms of Bob English, Terry Beckins, and Nicholas Mallard, respectively.
The White Denim Concert Experience
The White Denim concert experience offers some of the most unique and unforgettable indie rock in the scene. Seeing a performance by these distinctive alternative rockers is an unmissable opportunity that you will not soon forget. Whether they are opening with deep cuts from their debut album Explosion or busting out recent single "Ha Ha Ha Ha (Yeah)," White Denim put on a show that is as dynamic as it is accomplished. Don't miss the indie rock show of the year that everyone will be talking about.
Back to Top
Epic events and incredible deals straight to your inbox.