We didn't find any Events nearby, but here's what's happening in other cities.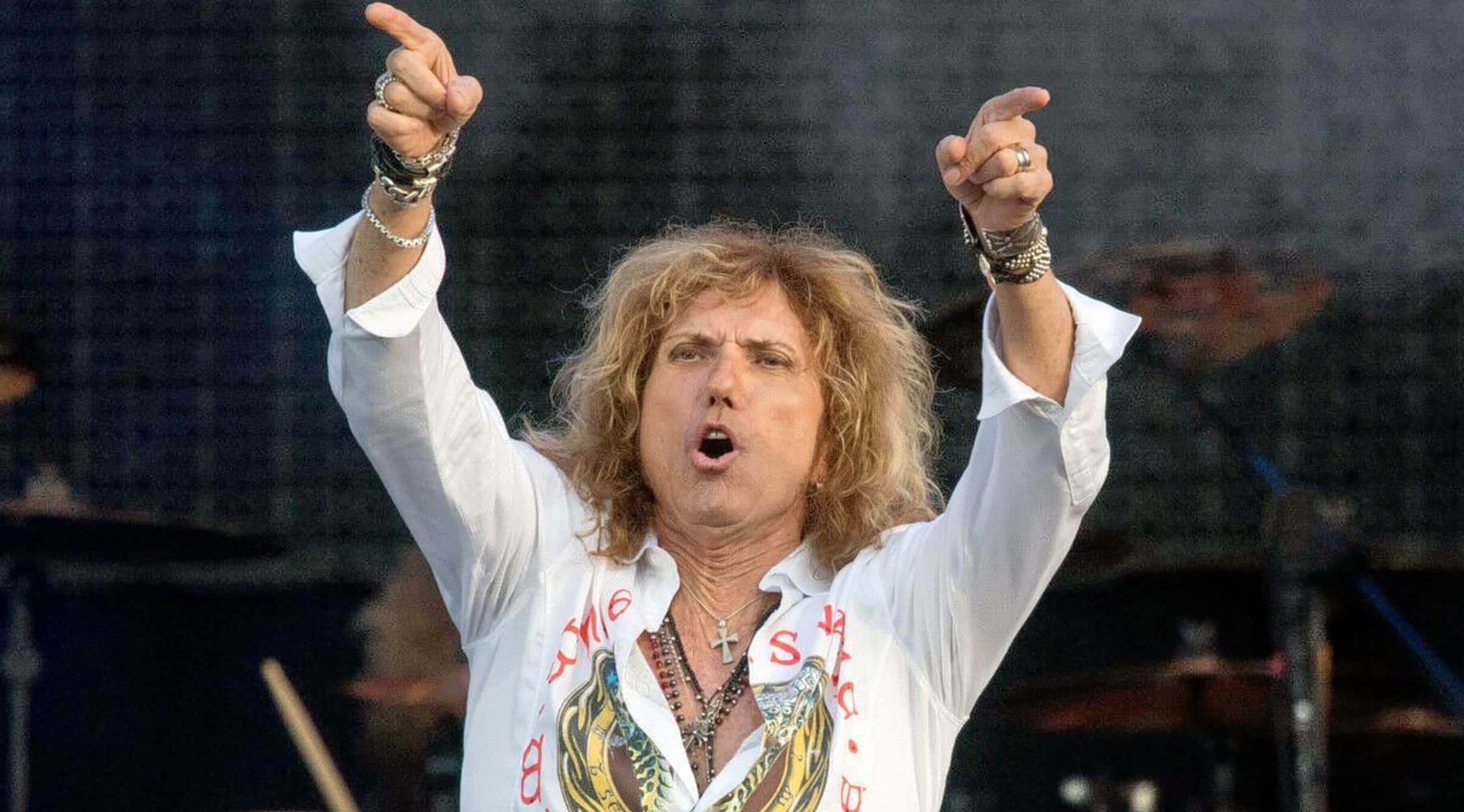 Alamy
Whitesnake Tickets
Whitesnake Tickets
Whitesnake has been rocking the world since 1978 with chart-topping songs like "Here I Go Again" and "Is This Love." They are known as one of the greatest rock bands of all time and have played among other rock legends such as Ozzy Osbourne, Kiss, Poison, Alice Cooper, Journey and many more. With nearly 40 years of rocking out behind them, the release of the band's 2019 album Flesh and Blood proves that there is much more to look forward to from Whitesnake.
Whitesnake's Background
Whitesnake is a hard rock band established by David Coverdale in England in 1978. The initial line-up worked as a backing band for The White Snake Band on the 1977 White Snake Album Tour before being officially known simply as Whitesnake. By the end of the decade, Whitesnake released a sequence of UK top 10 albums. Its 1984 Slide It In album was the first to hit the US charts, and it is certified double platinum. The group's 1987 self-titled album went eight times platinum in the US with the hit songs "Here I Go Again" and "Is This Love" hitting No. 1 and No. 2 on the Billboard Hot 100. The platinum-certified album, Slip Of The Tongue was also a huge success, hitting top 10 in the UK and US, but ultimately leading to Whitesnake's downfall when the band split up shortly after its 1989 release. The band briefly reunited in '94 with the release of Restless Heart. Whitesnake is officially back together since 2002, releasing four albums and touring together ever since. In 2005, VH1 named it the 85th Greatest Hard Rock Band of All Time.
Where can I buy Whitesnake tickets?
With 13 albums and 25 tours under its belt, Whitesnake knows how to put on an epic show that you won't soon forget. Don't miss your chance to see these rock stars in person, and grab your Whitesnake tickets at StubHub.
Who are the members of Whitesnake?
Since its 2002 re-formation, Whitesnake consists of lead vocalist David Coverdale, bassist Micheal Devin, drummer Tommy Aldridge, keyboardist Michele Luppi and guitarists Joel Hoekstra and Reb Beach.
What can you expect from a Whitesnake concert?
Whitesnake has been a hard rock legend for over 40 years and is still going strong. During recent tours, you can expect to hear a mix of the group's new and old songs that will keep you dancing all night long. You might even get a chance to experience one of long-time drummer Tommy Aldridge's fantastic drum solos where he casts aside the drum sticks and rocks it out with his bare hands. No matter what song is being performed, this group hits the crowd with the hard rock soul you have come to expect from Whitesnake.
Will Whitesnake tour in 2019?
In 2019, Whitesnake is still amid its Flesh and Blood World Tour featuring songs like "Good to See You Again," "Gonna Be Alright" and "Shut Up and Kiss Me" from its newest album Flesh and Blood. You will also be in store for some of its fan favorites from the past like "Bad Boys" and "Still of the Night." Of course, Whitesnake will not let you leave a concert without screaming along to its number one hit songs such as "Here I Go Again" and "Is This Love."
Is Whitesnake coming to a city near you?
You can catch a Whitesnake concert in various cities throughout the US, UK, Switzerland, Italy, Belgium, Hungary and many other countries. The 2019 Flesh and Blood World Tour will bring Whitesnake through US cities like Dallas, San Antonio, Atlanta, Orlando, Charlotte, Richmond, Bensalem, Hampton Beach, Cleveland and Niagara Falls.
What artists are similar to Whitesnake?
Fans of Whitesnake will also enjoy the sounds of Def Leppard, Kiss, Mr. Big and Winger. Whitesnake fans will also want to check out Deep Purple, the former band of Whitesnake lead vocalist David Coverdale.
Back to Top