We didn't find anything nearby, but here's what's happening in other cities.
There aren't any events on the horizon right now.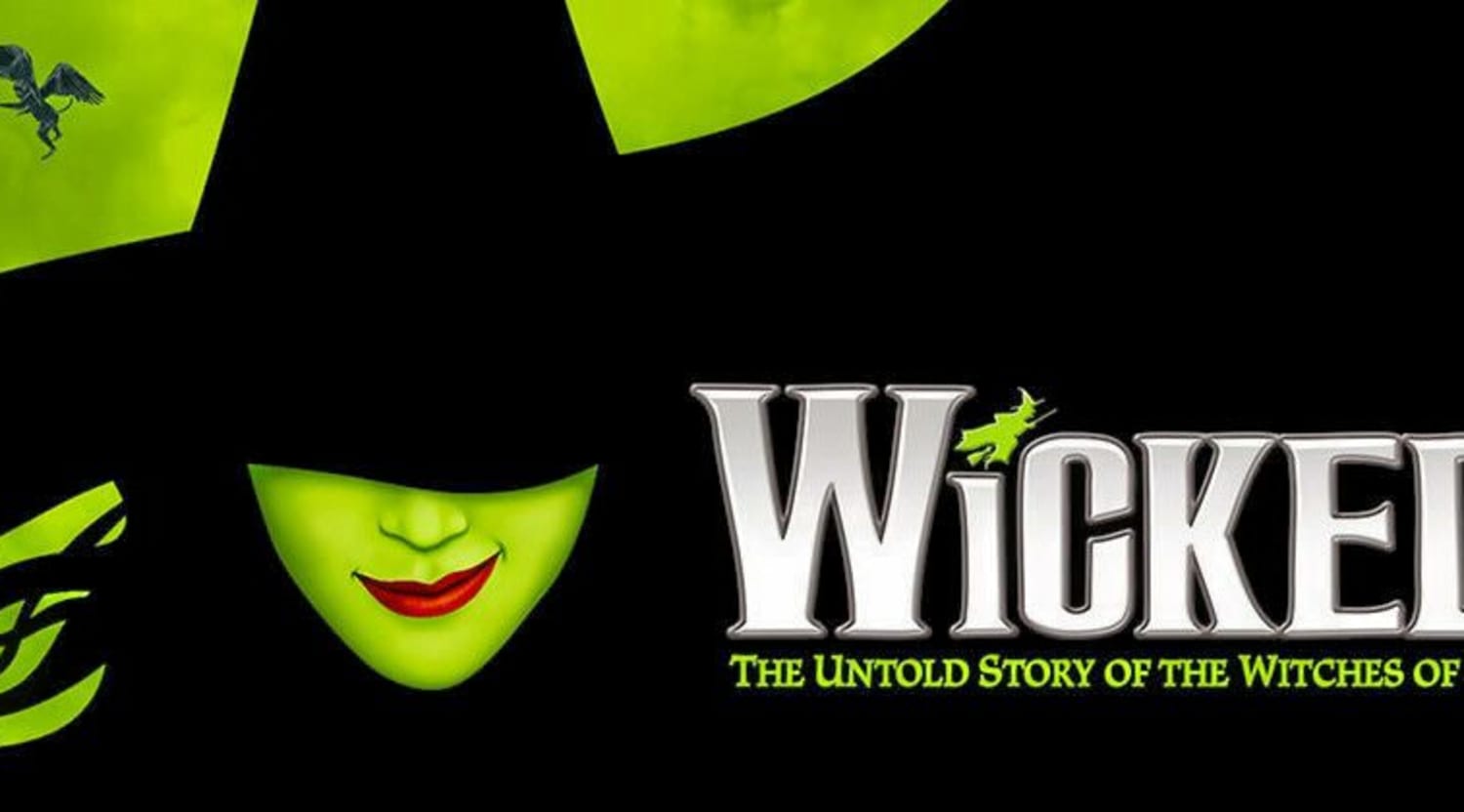 Wicked Baltimore Tickets
Wicked Baltimore Plot
With the weekend rapidly approaching, it's time yet again to start thinking of what to do for your entertainment on your time off from work! With so many options available to you through StubHub, it can be hard sometimes to narrow down what to go and see on the stage. But if you know you're not interested in concerts or sporting events this weekend and were hoping to catch a celebrated stage show, consider picking up your tickets to enjoy Wicked when it comes to be performed next on a stage near you! Beloved by fans of The Wizard of Oz and simple theatergoers alike, Wicked draws heavily on the back story from L. Frank Baum's other works to set up this beloved production. Serving as the role of narrator, fans are reintroduced to Glinda the Good Witch as she takes you on a tour through this mythical land, along the Yellow Brick Road in search of some context for some of the more important figures in Oz. One of the figures you'll meet along the way is Elphaba, a young woman who's beloved by all of the residents of Oz. But when Elphaba is scorned by someone she cares about, she rapidly changes to becoming one of the most mean-spirited, hateful, and feared figures in all of the land, earning her a new nickname that she would carry with her to her death: the Wicked Witch of the West. Watch and see how this kind and lovable figure could be transformed over time to become one of the most notorious in all of Oz by heading out to StubHub and getting your tickets to enjoy Wicked on the stage when it comes to be performed next near you!
Wicked Baltimore Schedule
If you're still unsure of what the plan should be for this weekend for you and your friends, consider going to head out to see Wicked when it opens at the Hippodrome at the France-Merrick PAC in beautiful Baltimore, Maryland! You'll have an amazing time enjoying this production on the stage, but it may be a little difficult for you to get tickets to this production without getting stuck in the line at the box office. That is, unless you use StubHub, where you can have access to the tickets you need in just a few simple clicks. So why bother heading anywhere else when StubHub is so easy and accessible? Get your tickets through StubHub today!
Wicked Baltimore Cast
For the debut of the popular stage production of Wicked, such talented performers as Alison Luff, Gina Beck, Alison Fraser, Tim Kazurinsky, and Nick Adams put in countless hours of rehearsal to ensure that their performances would be flawless in this production. They even sat down and studied the performances of folks from the films centered around Oz, as they're professional actors who are committed to creating excellence on the stage for others to enjoy. Thankfully, this initial run on the stage was heralded as being a must-see on the stage, prompting fans to head out in droves to enjoy all of their favorite characters from Oz in one location. So as Wicked prepares to return to the stage once again with the talents of Jennifer DiNoia, Hayley Podschun, and Kathy Fitzgerald at the helm, know that you're going to be heading out to see this production as it was meant to be seen - on the stage! While the popularity of this show may someday lead to a film adaptation, nothing can touch the magic and fun that the original brings to the stage. So don't miss your chance to enjoy Wicked in person, grab your closest friends and head to StubHub so you can get your tickets today!
Wicked Baltimore Author
If you've been meaning to make the most of your time off on the weekend by seeing a stage show with friends, know that you won't be disappointed when you head out to see Wicked live and in person when this beloved production comes to be performed next on a stage near you! Since it first debuted, Wicked became an instant classic on the stage, drawing praise from many critics and filling virtually every seat with the warm body of an eager theater-goer hoping to see why this show has become so beloved. It didn't take those fans long to figure out why people can't get enough of Wicked, and a lot of it stems from the fact that this show is rooted in the original written works by L. Frank Baum! As the creator of The Wonderful Wizard of Oz and other books that detailed this mythical land, Frank L. Baum created a world unlike any other in literature before, inspiring plenty of young people with the imaginative visions that he painted in his works. In fact, it was these books that first inspired Gregory Maguire to sit down and write the book Wicked, which would inspire the musical of the same name. Having read through countless copies of Baum's works, Maguire had a difficult time understanding why there was so much back story left out about so many of his favorite characters. Frustrated by his questions that had no answers, he sat down and he penned out the work himself, drawing from the other books to fill in the history of Oz unlike anything anyone had ever seen before. It was a short time the creative ideas in Maguire's books began to resonate with fans, so before long, Maguire was approached about adapting the show for the stage. The rest is history in this celebrated production that's returning to the stage once again to delight and impress the many fans who have been hoping for their chance to see what all the buzz is about, so head out to StubHub and pick up your tickets soon to enjoy Wicked when it comes to be performed at a venue in your area!
Wicked Baltimore Trivia
Q: When did Wicked first open for the stage?A: Wicked first opened for the stage in 2003, which was followed shortly after with its first national tour in 2005.
Q: Where did Wicked first open for the stage?A: Wicked first opened for the stage on Broadway, though it had its original tryouts in San Francisco.
Back to Top
Epic events and incredible deals straight to your inbox.