We didn't find anything nearby, but here's what's happening in other cities.
There aren't any events on the horizon right now.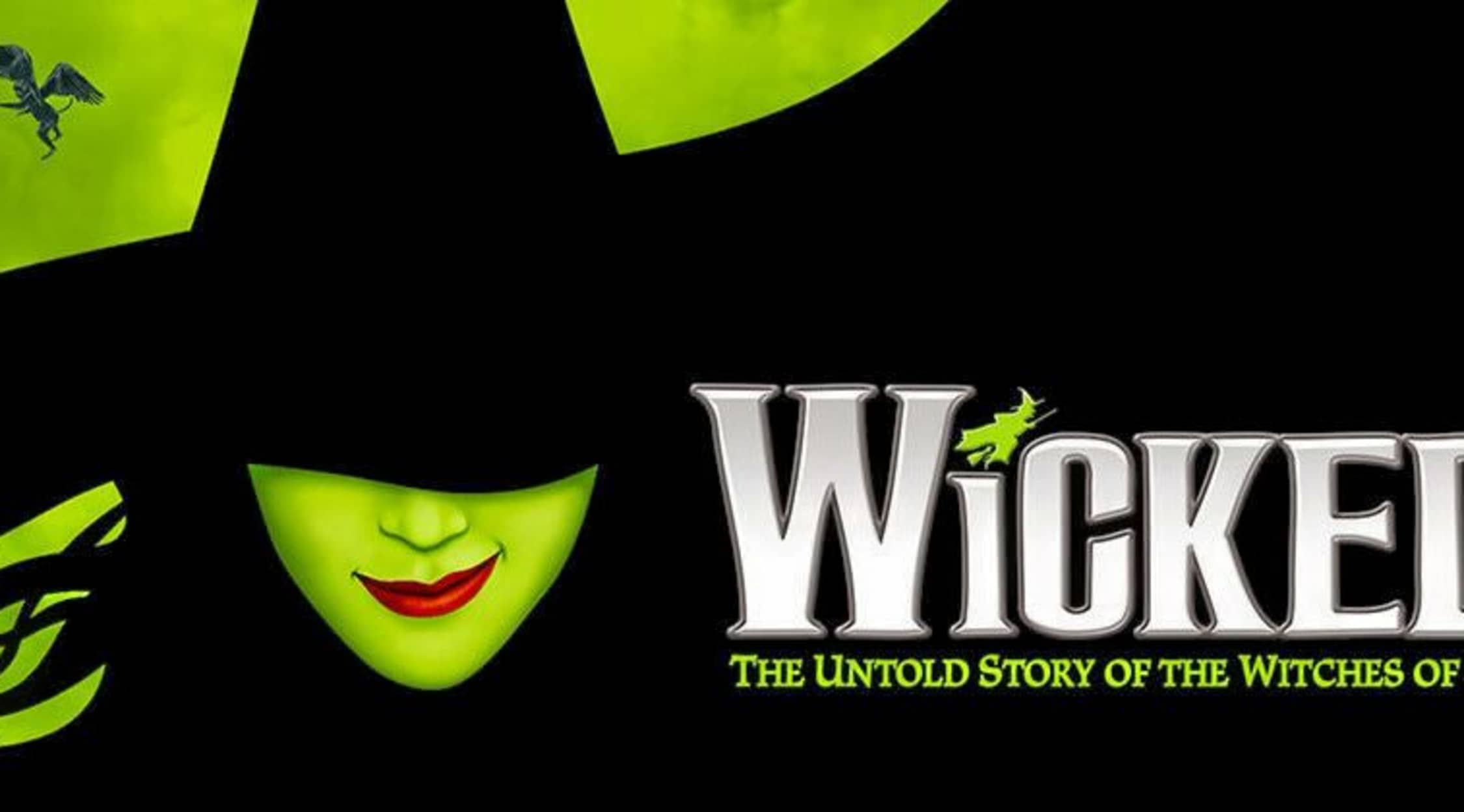 Wicked Charlotte Tickets
Wicked Charlotte Plot
If there's one lesson that can be gleaned from time spent in middle and high school, it's that people change. No matter how close you can be to someone, everyone's lives move independently of each other and over time, people start to grow apart. Sometimes it happens naturally, but sometimes it's a matter of an inciting incident coming along and changing a person. This rule is true both in real life and in fiction, and there are certainly plenty of stage shows that examine this change. Dealing with changing relationships is never easy, and some productions seek to explore how this dynamic can affect all manner of people. If you're looking to see a celebrated stage production this weekend that takes a hard look at a popular figure that's been transformed by her experiences into a completely different person, then you're not going to want to miss out on your opportunity to see all that the stage production of Wicked has to offer by getting your tickets in advance to see this beloved stage show! Narrated by Glinda the Good Witch, this story is a wild ride through the world of Oz to explain some of the back story for characters that you may not have considered. Dealing with the issue of how the Wicked Witch of the West could become so evil when she began her life as one of the most beloved figures in Oz, Wicked continues to capture the imagination of those lucky enough to see this show. Don't miss out on Wicked on the stage, get your tickets as soon as possible!
Wicked Charlotte Schedule
Are you eager to take your friends out with you this weekend to see a show on the stage so that they can start developing the same love for the theater that you have? Have you been trying to convince your friends that are voracious readers to come out and see stage adaptations of their favorite works? Well plan on heading out to see Wicked on the stage when it comes to be performed next at Ovens Auditorium Charlotte in beautiful Charlotte, North Carolina and you'll be guaranteed a memorable weekend that the likes of which you've never seen! That's because Wicked has been adapted from the original hit book by Gregory Maguire and transformed to better fit the stage, bringing all of your favorite characters along in tow to ensure that no detail is left untold in this exciting story that once prominently held onto it's spot at the top of the New York Times Bestseller's List. But whether you've read the book before or if you're wholly unfamiliar with the story in Wicked, you're bound to have an amazing time with characters that you're sure to remember from childhood viewings of The Wizard of Oz! This production brings you all of the exciting characters from this tale and puts you squarely in Oz to learn the background of some of this land's most infamous residents. Don't end up missing out on this exciting show because you decided to wait for the box office, make your moves early and head out today to get your tickets to see Wicked by logging on to StubHub so that you don't have to sit out on a single second of this exciting show! Buy your tickets to enjoy Wicked on the stage today!
Wicked Charlotte Cast
Blowing audience members away with their spot-on portrayals, the current cast of Idina Menzel, Kristin Chenoweth, Joel Grey, Carole Shelley, Norbert Leo, Michelle Federer, Christopher Fitzgerald, William Youmans, Ioana Alfonso, Ben Cameron, Cristy Candler, Kristy Cates, Melissa Bell Chait, Marcus Choi, Kristoffer Cusick, Kathy Deitch, Melissa Fahn, Rhett G. George, Manuel Herrera, Kisha Howard, LJ Jellison, Sean McCourt, Corinne McFadden, Jan Neuberger, and more have all been praised for the work that they've done in keeping Wicked one of the big favorites still being performed in theaters across the country today. While the original debut cast of Jennifer DiNoia, Hayley Podschun, and Kathy Fitzgerald set the tone for this show, it's the current group of performers that are maintaining it's quality of excellence at every performance. Don't miss your chance to enjoy Wicked on the stage, get your tickets while you still can!
Wicked Charlotte Author
Do you like to head out and enjoy all that your local concert and theater venues have to offer you on the weekend? Are you having a hard time finding the time to get out of the house and see a fun production on the stage? Well if you've been looking for a way to let loose this weekend and enjoy yourself, know that you can always log on to StubHub to see what exciting concerts, stage shows, and sporting events are heading to your area that you'll be able to enjoy. If you've been looking to see a show on the stage that's been regarded as an instant classic from when it first debuted, know that you won't want to miss out on when Wicked comes to grace a stage in your area next! Based on a written work by Gregory Maguire, the author of this book grew up being a huge fan of the written works of L. Frank Baum. Baum's first major work was "The Wonderful Wizard of Oz", whose popularity would go on to inspire this figure to create several other written works surrounding this mythical location. But as Gregory Maguire neared the end of L. Frank Baum's oeuvre and discovered that not all of the character arcs were completed, he began to grow frustrated. What happened to his favorite characters? How did they develop the way they are in the first place? These are the questions Gregory Maguire wanted answered, and without Baum being alive to do so, he set out to find the answers by himself. His written work Wicked was a huge hit when it was first released and it didn't take long for it to be adapted for the stage. If you're hoping to have the opportunity to see Wicked in person, make sure you get your tickets in advance of this show through StubHub today!
Wicked Charlotte Trivia
Q: When were audiences first treated to the stage adaptation of the popular best-selling book of the same title, Wicked?
A: Wicked first opened for the stage in 2003, which was followed shortly after with its first national tour in 2005.
Q: What location is proud to have the distinction of being the location where Wicked first debuted on the stage for audiences to enjoy?
A: Wicked first opened for the stage on Broadway, though it had its original tryouts in San Francisco.
Back to Top