We didn't find anything nearby, but here's what's happening in other cities.
There aren't any events on the horizon right now.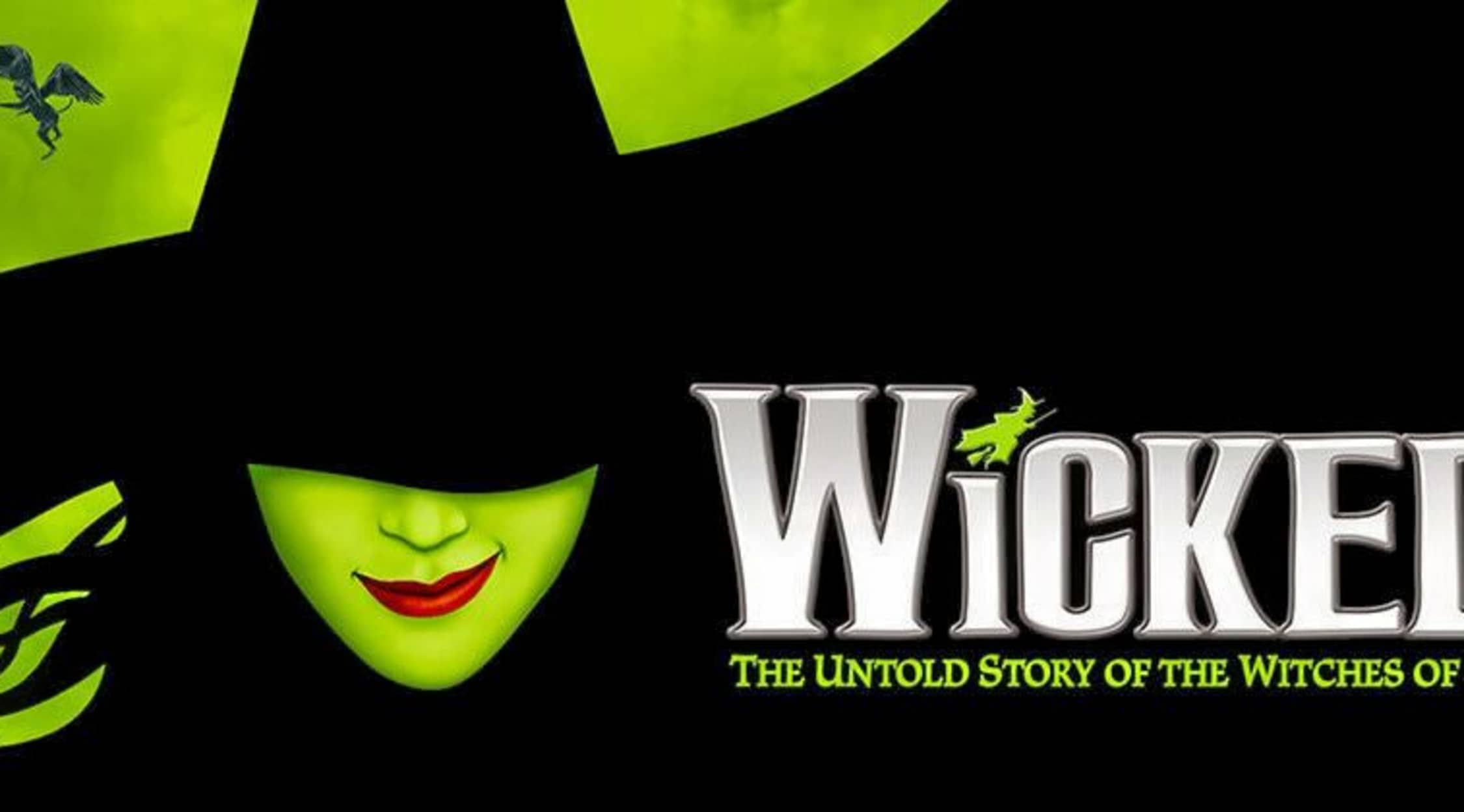 Wicked Columbus Tickets
Wicked Columbus Plot
People change. It's just a fact of life that those that you're closest to may not always be there to be as close as they used to be because the circumstances in their own lives may cause them to grow in a different direction. That doesn't mean that they're bad people at all, it simply means that you've grown apart as friends. But what happens when growing apart as friends does end up meaning that they become a bad person? While in our own lives in the real world that's certainly never the case as being a "bad person" is subjective, but in the world of the theater, there are always heroes and villains that are painted in black and white. If you're looking to see an exciting story on the stage this weekend about a figure that will leave you in shock when you see how she transformed, make sure that you take the opportunity to get your tickets to see the hit show Wicked when it opens near you. Glinda the Good Witch is one of the most popular characters from the film version of The Wizard of Oz, so fans quickly recognize her when she begins to narrate in this exciting tale. Following the life and times of Elphaba, the woman who would eventually become the Wicked Witch of the West, Wicked is a story that shows the progression of this character from being a person that everyone in Oz loved and depended on to become one of the most feared. What happened to Elphaba that made her change her tune about her peers? Watch and see when the exciting production Wicked opens on a stage near you.
Wicked Columbus Schedule
Are you open to heading out to see Wicked on the stage when it comes to be performed next at the Ohio Theatre Columbus in beautiful Columbus, Ohio? Well if you haven't yet had your chance to explore the world of Oz on the stage, then you've certainly come to the right place. With StubHub, you'll have all that you need to get into the hottest shows that you don't want to miss out on provided you act fast. Concerts, stage shows, and sporting events alone are a huge draw for fans to use StubHub each week, but when it comes to the most popular productions heading for the stage, you might need to move more quickly than you thought to secure the tickets you'll need to get in with your friends. No one wants to discover on the day of a big event that they won't be able to attend, so if you're proactive now about checking StubHub regularly to purchase your tickets, you should have no problem moving forward to enjoy this show. Give your friends a weekend they won't forget by buying your tickets through StubHub today.
Wicked Columbus Cast
A stellar show deserves an all-star cast and that's exactly what you'll see if you head to the stage to see Wicked today. Bringing some of the most beloved talents from the theatrical world like Idina Menzel, Kristin Chenoweth, Joel Grey, Carole Shelley, Norbert Leo, Michelle Federer, Christopher Fitzgerald, William Youmans, Ioana Alfonso, Ben Cameron, Cristy Candler, Kristy Cates, Melissa Bell Chait, Marcus Choi, Kristoffer Cusick, Kathy Deitch, Melissa Fahn, Rhett G. George, Manuel Herrera, Kisha Howard, LJ Jellison, Sean McCourt, Corinne McFadden, Jan Neuberger, and more to the stage to represent this show, you'll be blown away by the songs and performances waiting for you when Wicked comes to a venue in your area. Don't sit out on your opportunity to see this exciting show, purchase your tickets through StubHub while you still can.
Wicked Columbus Author
Music brings people together. Since mankind first discovered rhythm, people have gathered together over the art form, evolving the world of orchestrated sound over the centuries to develop into the industrial attitude that was introduced to create the music industry around the turn of the 20th Century. But while this was a great advancement for humans to have the ability to listen to their favorite songs whenever they wanted to if they had the means, the world of musical theater has long been a niche industry that isn't as focused on mass-producing music for the existing monoculture. Bringing a new perspective to the world of sound on the stage, there are some productions out there that have worked hard to reestablish the field of musicals as one of the hottest sources of popular songs today. If you're looking to attend one of the most popular stage shows to be released in your area that's continually receiving praise from fans and critics alike, make sure you buy your tickets early to hear all of the hilarious and catchy songs written for Wicked when it opens for the stage next near you. L. Frank Baum is one of the world's most beloved children's authors, with his hit story "The Wonderful Wizard of Oz" being adapted to film and other mediums over the years. One of his biggest fans growing up was Gregory Maguire, a precocious young boy that would read through all of the books that Baum wrote about the world of Oz to seek to better understand it. Unfortunately for Maguire, L. Frank Baum's untimely death left the series as such that there were many gaps in the story about what happened to certain characters. Rather than get disappointed and move on, Gregory Maguire set out to see where his own creative talents could take this story, writing the book Wicked in the process. Quickly becoming a bestseller, Wicked was adapted for the stage where you'll be able to see the story of Elphaba on display when this exciting show opens near you! Don't miss out, buy your tickets today.
Wicked Columbus Trivia
Q: Following the success on the stage of the debut performance of this show, when did Wicked head out to share its excellence with the rest of the country?
A: Wicked first opened for the stage in 2003, which was followed shortly after with its first national tour in 2005.
Q: What popular city did Wicked first head to to gather some of the greatest actors to come to the stage for its debut performance?
A: Wicked first opened for the stage on Broadway, though it had its original tryouts in San Francisco.
Back to Top
Epic events and incredible deals straight to your inbox.