We didn't find anything nearby, but here's what's happening in other cities.
There aren't any events on the horizon right now.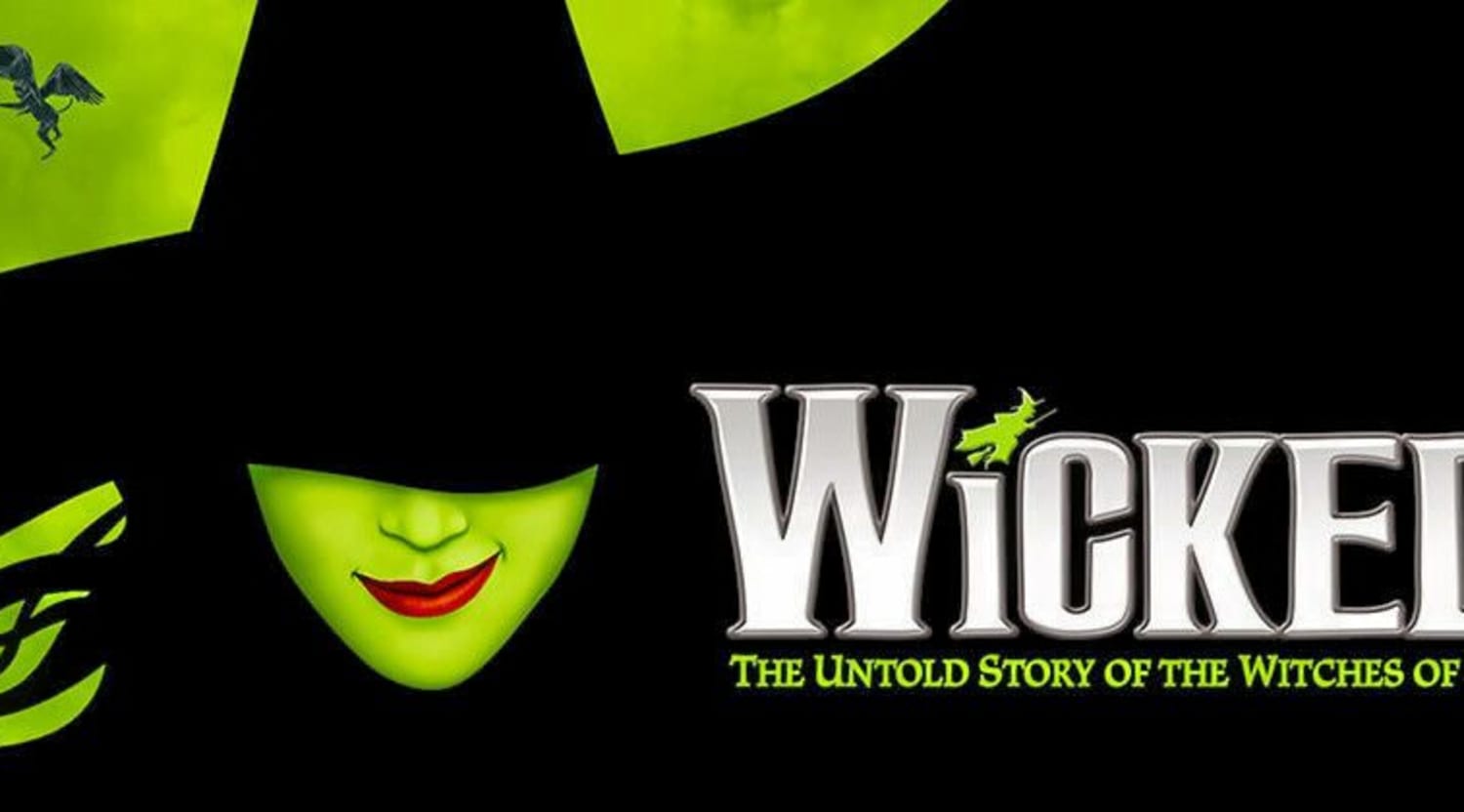 Wicked Costa Mesa Tickets
Wicked Costa Mesa Plot
Everyone can think back on their own lives and childhoods to the close friend they had growing up that began to drift apart by early adolescence. Maybe it was one of your closest friends, maybe it was just someone who was part of the extended group. Regardless of who it was that you have in mind, the many life changes that we all go through while growing up can lead to a person changing their identity entirely from the person that you thought you knew. But what could lead a person to abandon who they are in exchange for another ideology that you just can't wrap your head around? To see a stage show that deals with one of the main characters changing her entirely personality, watch and see what events have led to the discarding of Elphaba's former personality when the story of Wicked comes to be performed on a stage near you! Narrated by Glinda the Good Witch, this work will bring you back to the land of Oz to examine how the Emerald City first gained the prominence that it has in the first Wizard of Oz film. As Glinda explains the origins of Elphaba, she gets more in-depth about the changes that led to a rejection of her former personality, becoming one of the most feared figures in all of the land in the process. Don't miss your chance to explore the world of Oz by getting your tickets to enjoy Wicked today while you still have the chance!
Wicked Costa Mesa Schedule
Are you eager to see a stage show at your local theater this weekend that's gotten plenty of praise from your most trusted theater-going friends? Well if you're interested in seeing what all of the people in your area enjoying on the stage, make sure that you're planning on heading out to see Wicked on the stage when it comes to be performed next at the Segerstrom Center for the Arts at the Segerstrom Hall in beautiful Costa Mesa, California! Since this show first debuted on the stage, fans have flocked out to see if the praise for Wicked could live up to the buzz that was coming out regarding this show. But for a production that's been just as popular as it was when it first debuted over a decade ago, it should be clear that Wicked remains one of the best options on the stage for someone seeking a clever new musical to enjoy! Don't miss out on your chance to take in a show like Wicked on the stage so that you can see all of your favorite characters from the land of Oz by purchasing your tickets through StubHub today!
Wicked Costa Mesa Cast
Using the debut cast's performance by Jennifer DiNoia, Hayley Podschun, and Kathy Fitzgerald to inspire the current performance on the stage, talents like Idina Menzel, Kristin Chenoweth, Joel Grey, Carole Shelley, Norbert Leo, Michelle Federer, Christopher Fitzgerald, William Youmans, Ioana Alfonso, Ben Cameron, Cristy Candler, Kristy Cates, Melissa Bell Chait, Marcus Choi, Kristoffer Cusick, Kathy Deitch, Melissa Fahn, Rhett G. George, Manuel Herrera, Kisha Howard, LJ Jellison, Sean McCourt, Corinne McFadden, Jan Neuberger, and more have all put in the time to make Wicked a hit on the stage. Resilient to this day and still opening in theaters across the country, don't be the last of your friends to see why Wicked is one of the biggest hits to come to the stage in recent years! Buy your tickets today to see Wicked in person while you still have the chance!
Wicked Costa Mesa Author
Being different is a trait that seems to have always been frowned upon in our society. Although there are countless examples of out-of-the-box thinkers being praised for their methods and attempts at bringing new ideas to the world, the progressive spirit that exists in some individuals is something that's unfortunately been misunderstood over time. Those figures among us that are quick to consume books, articles, and stories in order to further their own knowledge of the world aren't always as easily accepted as others, but are clearly an important part of how things move forward. One story that focuses on a figure that was radically different from her peers is that of Wicked, as you meet the character of Elphaba while she's still one of the most beloved figures in the land of Oz. Her kindness is known to many throughout the land, so it surely comes as a shock to those who knew her best to discover that her personality that allowed her to differ from her peers changed rapidly, leaving her identity as that of the Wicked Witch of the West. Come and see how Elphaba makes her way down the path to one of the most hated figures in Oz by getting your tickets to enjoy Wicked on the stage today! Becoming a bestselling author following the release of his book Wicked, Gregory Maguire has long been celebrated since his reworking of the backstory inspired by the work of L. Frank Baum from his series following "The Wonderful Wizard of Oz". Leaving his legacy unfinished following his death, Maguire was quick to pick up on where L. Frank Baum left off, crafting new connections between the characters to better explore relationships between some of the larger figures from the story to create an entirely new angle that brings depth to the original children's work. If you're hoping to see a stage show in the theater this weekend that's sure to leave you on the edge of your seat, eager to take in all that a hit production has to offer you, know that you're not going to want to miss out on any that Wicked has to offer you on the stage this weekend!
Wicked Costa Mesa Trivia
Q: Adapted from the hit book that captivated readers upon it's release, when did the stage adaptation for Wicked first delight audiences in the theater?
A: Wicked first opened for the stage in 2003, which was followed shortly after with its first national tour in 2005.
Q: Surrounded by some of the most noteworthy playhouses in America's favorite metropolis, what neighborhood hosted the debut performance of Wicked on the stage?
A: Wicked first opened for the stage on Broadway, though it had its original tryouts in San Francisco.
Back to Top
Epic events and incredible deals straight to your inbox.