We didn't find any Events nearby, but here's what's happening in other cities.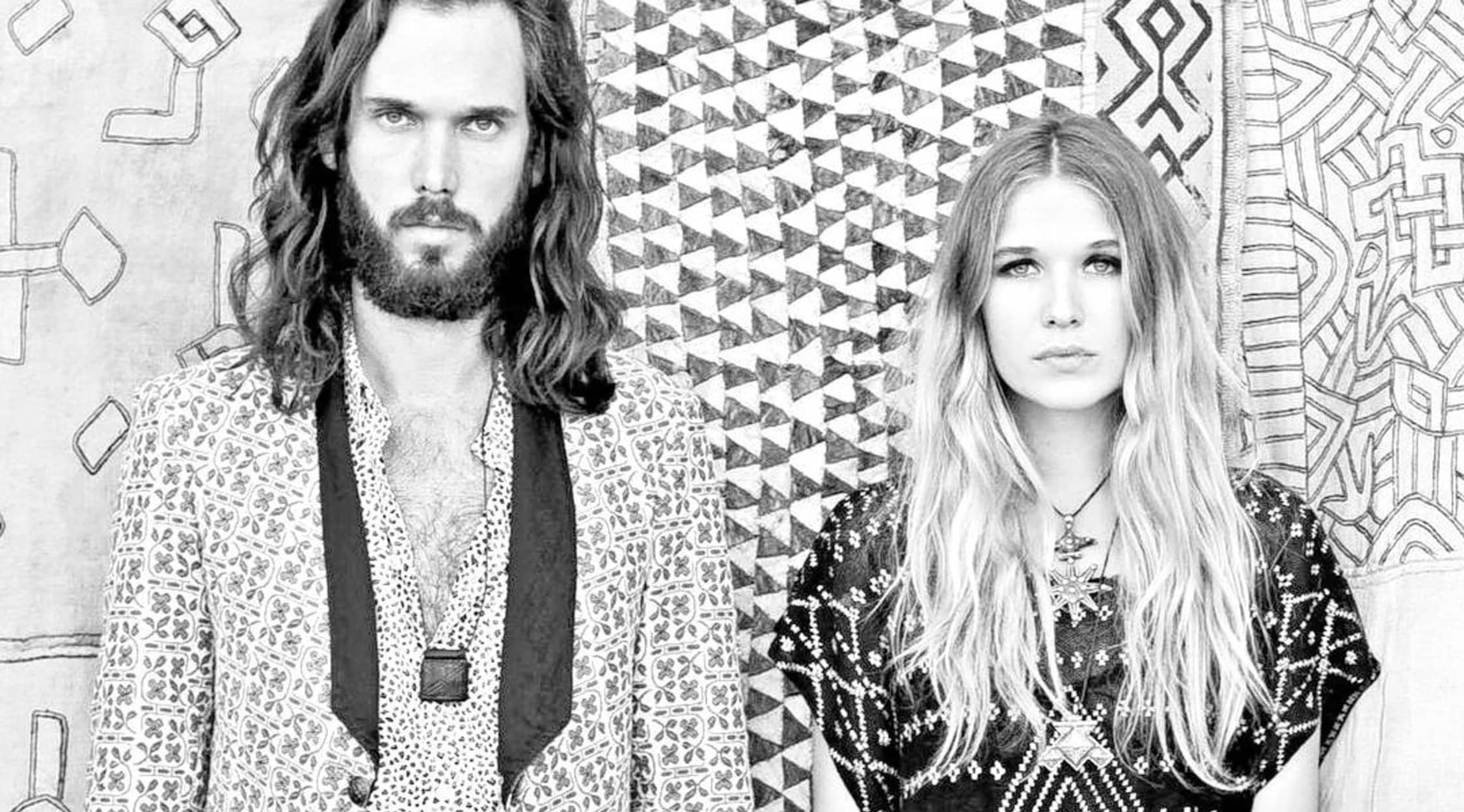 Rovi
Wild Belle Tickets
Wild Belle – The 2016 Tour
Wild Belle, the Chicago-based sibling two-piece, who craft dance, folk, psychedelic, and reggae-tinged indie pop, will be hitting some of the most trekked and iconic venues across the United States. They will be blowing the roof off of the house at House of Blues in Houston, The Casbah in San Diego, Echoplex in Los Angeles, Bimbo's 365 Club in San Francisco, Star Theater in Portland, The Crocodile in Seattle, the Cedar Cultural Center in Minneapolis, Liberty Street in Ann Arbor, the Ogden Amphitheater, Mamby on the Beach in Chicago, Surf Lodge in Montauk, and the Austin City Limits festival. Whether they are playing the biggest festivals or the coziest theaters, be sure the catch these indie pop sensations for what will be one of the most memorable concerts of your life. Get your tickets today!
About Wild Belle
Wild Belle are a U.S. act comprised of sister and brother Natalie and Elliot Bergman, who were raised in Chicago and the city's greater area. In November of 2012, they were featured on Conan. Isles, their full-length debut, was issued in March of 2013 via Columbia Records. They issued three singles from the LP: the lead single "Keep You," in addition to "It's Too Late" and "Backslider." The Wild Belle tune "Shine" was included in the 13th episode of the ninth season of Grey's Anatomy and the 2013 feature film The Way, Way Back. Their track "Keep You" appeared in the feature film Pitch Perfect. Wild Belle collaborated with Djemba Djemba and Diplo in 2015 on "Be Together," a song which opened the third Major Lazer LP, Peace Is the Mission, and concerns a possible, but unlikely romance. The "Be Together" music video is about a widow at the funeral of her husband and his death in a motorbike crash.
Natalie and Elliot Bergman are the children of two musicians. They and their other two siblings were raised in the presence of music. Multi-instrumentalist Elliot is older, and he attended the University of Michigan. There, he established an Afro-beat act dubbed Nomo. Natalie, the younger sibling, began participating in Nomo, singing backup vocals and playing the tambourine at the age of 16.
Elliot and Natalie's collaboration arose almost by chance. With Nomo, Elliot had spent much of a summer in Brooklyn, constructing electric kalimbas and recording them in-studio, when multi-instrumentalist, producer, and label-mate Shawn Lee requested a kalimba line for his upcoming album. Lee was operating out of London at the time, and he added steel drum, bass, and funky percussion to Elliot's kalimba recording. When Natalie heard the song that they were developing for Lee's album, she suggested adding some of her vocals. She worked through the night to compose a song, and she recorded her singing with Garageband. "Upside Down" was the result, and it was a success. It was the first song that Nomo had made with vocals in a long time, and the siblings decided to launch their own project, which they named Wild Belle.
Wild Belle's album debut, titled Isles, hit the shelves in March of 2013. Its title was inspired by the Bergmans' feeling that each song resembled a distinct island, and the music was influenced by jazz, soul, and reggae music. It has a laid-back feel, with varied but strongly rhythmic beats and distinctive combinations of electronica, pop, and reggae. Natalie provides lead vocals that are carefree and relaxed. Her singing is mainly supported with electric guitar, drums, and keyboard. Elliot occasionally sings lead vocals on such songs as "When It's Over."
In early August of 2015, during their interview on the WXRT radio station, Elliot and Natalie Bergman revealed that their sophomore studio full-length would be called Dreamland. The LP hit the shelves in mid-April of 2016. The album's lead single, "Giving Up on You," had been released in September of 2015.
Previous Hits
Wild Belle's most successful release to date has been their sophomore album, 2016's Dreamland, which was a number two Heatseeker and a Top 20 Modern Rock/Alternative entry on the Billboard charts. This second LP from the Chicago-based Wild Belle sees the duo expanding their musical range with a collection of groove-based, brooding tracks that also have a more resounding emotional effect than the duo's breezy debut album. This development is, reportedly, partially thanks to lead vocalist Natalie Bergman's departure from an especially difficult romance during the recording of the album. Regardless of the motivation, her cheerful tones combined with her brother Elliot's rich, reverberating compositions lend Dreamland a theatrical weight the group's carefree tropical feel might otherwise contradict. Paradoxically, it is one of Dreamland's most optimistic and catchy numbers, a hip-hop-influenced song called "Throw Down Your Guns," which best illustrates the notion of love as a bloody war of attrition. Natalie sings about heartache with pop inflections, but partway through the track, she invokes a classic mid-'80s Yellowman reggae. This perfectly encapsulates how the siblings have a knack for borrowing orts of pop structure from their inspirations and re-contextualizing them for contemporary pop listeners. Elsewhere on the set, the Bergmans do little to rework their hippie-groove template. Songs like "Cannonball" and "Losing You" are hip-swaying, slow burners decorated with punches of fuzzy guitars, Natalie's soul-inflected, sleepy coquettishness, and Elliot's booming baritone saxophone. Although much of the album's tempos are best-suited for Jamaican sunsets, there is also a kind of frenzied insistence beneath the melancholy. Full of a visceral post-punk, tracks like the propulsive "Giving Up on You" and the blues-inflected "Coyotes" are executed with a menacing snarl.
Trivia
The name of Wild Belle's hit sophomore album, Dreamland, is titled after a Della Humphrey song of the same name that was among Natalie Bergman's first encounters with lover's rock.
The Wild Belle Concert Experience
Considered one of the most exciting indie reggae acts in the industry today, sibling duo Wild Belle have developed a concert experience that will leave you mellowed-out and ready for summer. Whether you are enraptured by Elliot Bergman's killer sax or Natalie Bergman's sanguine vocals, Wild Belle deliver a performance that you will not soon forget. Don't miss out on your chance to see these unique reggae-poppers live and in the flesh.
Back to Top