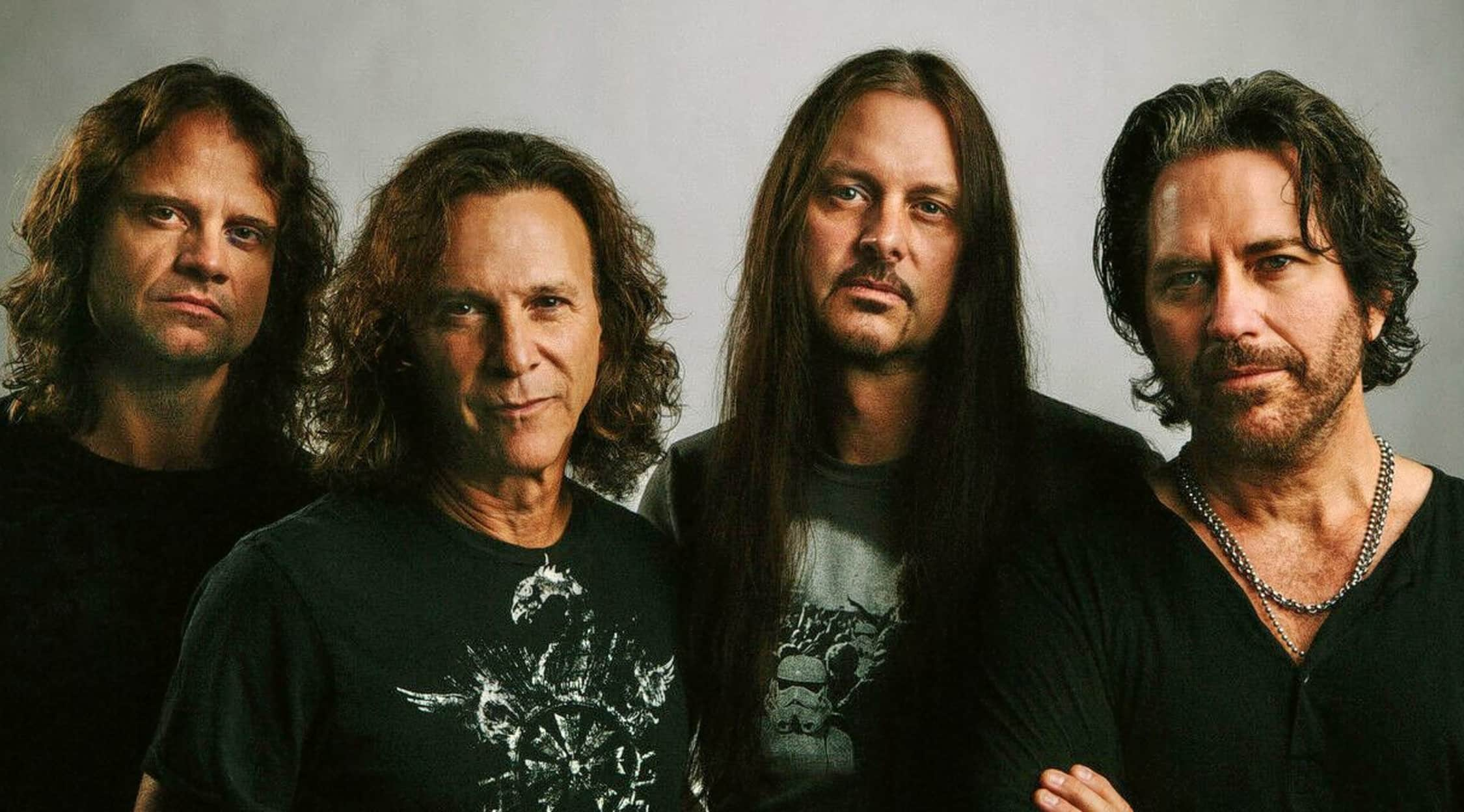 Rovi
Winger Tickets
Winger Concert Schedule
The American hard rock outfit Winger has churned out rock hits like "Headed for a Heartbreak" and "Seventeen," and now they are gearing up to bring their rousing rock anthems back to the stage! Since forming in 1987, Winger has gone on several hiatuses, but they are currently in full force and just might be heading your way in the near future! If you love some great glam metal, then this is one show you simply don't want to miss! To secure your Winger concert tickets, make sure to head to StubHub as soon as possible!
Rock lovers—prepare yourselves. Winger has a highly anticipated show lined up for March 29th in Scottsdale, Arizona, and diehard rock fans are already swooping up tickets fast! It's not often that you get to see a knockout rock outfit like Winger in concert, which is why you should act fast to secure your Winger tickets before they're all sold out! Gather your friends or loved ones and get ready for one of the most fun and exciting rock shows of the year, because thanks to StubHub you could have your Winger concert tickets in just a few quick clicks on your computer! And if you can't make it to the Scottsdale show, don't fret; instead, sign up for event alerts from StubHub so that you will be notified when Winger schedules another show in your neck of the woods! What are you waiting for? Check out StubHub's ticket selections today!
Winger Background
The current lineup for Winger consists of Kip Winger, Reb Beach, Rod Morgenstein, and John Roth. The group formed in the late '80s, and quickly achieved success and countless rabid fans thanks to their hit glam metal songs. Their eponymous debut album dropped in August 1988, and it was an immediate success. The album achieved platinum status in the US and peaked at 21 on the Billboard music chart, making it one of the hottest rock albums of the moment. This debut effort produced major hits like "Madalaine," "Headed for a Heartbreak," and "Seventeen." Thanks to the explosive success of this debut album, Winger was nominated for "Best New Heavy Metal Band" at the American Music Awards in 1990. It became evidently clear that Winger was one of the most exciting new bands on the rock scene, and rock lovers around the world were itching with anticipation to see what they would churn out next.
Following their initial success, Winger continued to release hit songs and embarked on tours with major acts like KISS, ZZ Top, Slaughter, and Scorpions. For years, rock fans couldn't get enough of Winger, but that all came to a screeching halt in 1994 when the band announced its breakup. Fans were crushed, but fortunately, Kip Winger and the other band members pursued solo careers and worked on other music projects, so they were never far from the spotlight. In 2001, Winger reunited for a major reunion tour throughout North America. Fans were overwhelmed and ecstatic, and since then Winger has reappeared for reunion tours and for private events and concerts. Seeing Winger in concert is a rare treat these days, which is why you should jump at this opportunity to catch this famed glam metal act in concert! To secure your Winger concert tickets, simply make your way to StubHub as soon as possible!
Greatest Hits
Winger has released six studio albums to date: Winger (1988), In the Heart of the Young (1990), Pull (1993), IV (2006), Karma (2009), and Better Days Comin' (2014). Their two first albums were both certified platinum in the US, and their most recent albums are redefining some of the best glam metal sounds around. Winger is known for a host of their popular rock anthems, such as "Seventeen," "Hungry," "Can't Get Enuff," "Easy Come Easy Go," "Down Incognito," "Miles Away," and "Headed for a Heartbreak." When Winger makes its way to a concert venue near you, make sure to snag your tickets on StubHub as soon as possible—this is one rock show you definitely don't want to miss! Check out StubHub's Winger ticket selection today and get ready to rock out to some of the best glam metal hits out there!
Trivia
The show Beavis and Butthead consistently poked fun at Winger, but Kip Winger just found it ironic and funny. The constant mentions of Winger on the show proved just how big of a cultural impact these rockers had during the '80s and '90s.
The Experience
Are you ready to catch Winger in concert? Whether you saw them in concert during the early '90s or have yet to see this famed glam metal band in action, there is no doubt that you should attend one of their upcoming shows if you have the opportunity. So don't miss out on attending a Winger concert and grab your tickets right here on StubHub!
Back to Top
Epic events and incredible deals straight to your inbox.