There aren't any Events on the horizon right now.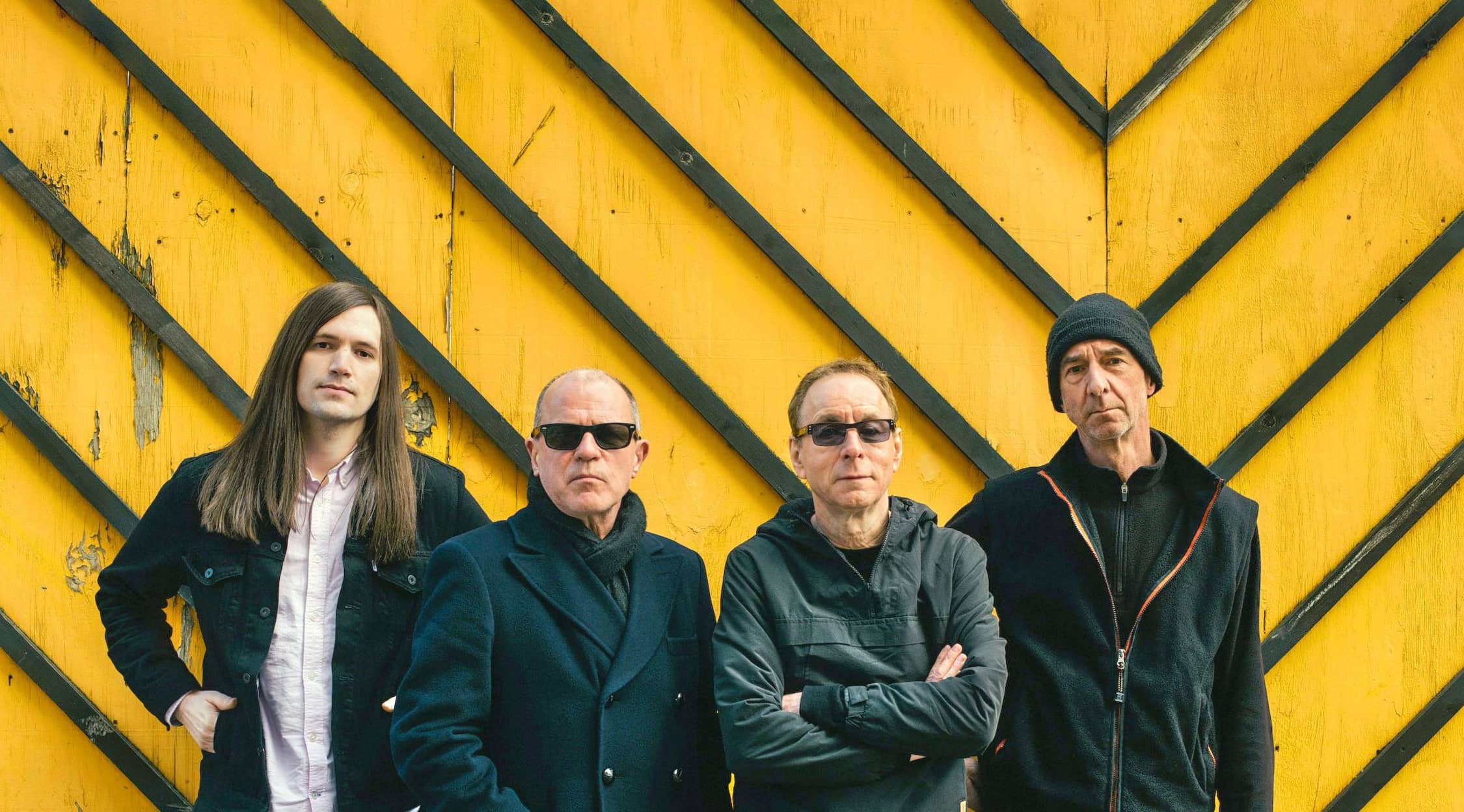 Rovi
Wire Tickets
Wire Concert Schedule
Wire were one of the flag bearers of the early punk scene in London, England during the '70s. The band would go on to embrace the post-punk era and became one of the most influential bands of the time. Throughout their lengthy career Wire managed to produce several hits and were one of the biggest bands in the punk and post-punk music scenes. Now this legendary band is going on tour across the United States, giving fans a chance to take in their show live and in person. It's sure to be a show you'll never forget.
Their 2015 tour will kick off in Los Angeles on May 30. Following that performance the group will play shows in many major US cities, including: Brooklyn, New York, New York City and Philadelphia, Pennsylvania. Fans of the band are all ready clamoring to get to their concert and tickets are selling fast. If you're a fan of the band and want to be in the crowd when they take the stage in your city, be sure to buy your tickets now on StubHub, before they're sold out. You can be sure tickets won't last long for this legendary band.
Wire Background
Wire were formed in London, England, during the mid '70s. The band's original lineup consisted of Colin Newman, Graham Lewis, Bruce Gilbert and Robert Grey. The group was inspired by the emerging English punk scene and over the course of their career they expanded the punk genre and impacted rock music in general. The band's earliest albums exhibited a raw punk sound, but over the years, the band's sound evolved to a more refined post-punk sound. The band made waves with their first album, instantly attracting attention from critics and being praised for their musical style. Wire have produced several hits and have recorded 13 albums. their most recent record, coming out in 2014.
Toward the end of the '70s, the band started to experience some issues and eventually disbanded in 1980. The group first reformed in 1985 and began working on new music. Since then the band has taken a few breaks but as of 2014, they are running strong. This year Wire will be playing several shows across the country. If you want to see Wire live, make sure you buy your tickets today on StubHub. Tickets are selling fast and likely will sell out soon.
Greatest Hits
The band's first album gained attention from critics. Pink Flag came out in 1977 and received overwhelmingly positive reviews from critics. Allmusic gave the album five stars and Pitchfork gave it a 10 out of 10 rating. Overall Pink Flag was praised by critics for it's raw sound and powerful lyrics. The album was said to be much harder hitting than the music of American punk counterpart, The Ramones. The album featured the single "Mannequin" which got a lot of airplay in London and began to attract the group a large and loyal fan base. Despite the favorable reviews from critics, it wasn't until Wire's second album, that they broke through on the charts.
Their sophomore album came out in 1978 and was titled, Chairs Missing. The album peaked at No. 48 on the charts in the United Kingdom and once again received very favorable reviews from critics. The album marked a transition from punk to a new genre of post-punk. Throughout Wire's career, the band has managed to continue recording new music. Their latest album came out in 2013 and is titled, Change Becomes Us. The album received positive reviews and has continued to attract the band new fans.
Trivia
Ian MacKaye of American punk band Minor Threat listed Wire as one of his major influences. MacKay was one of the major players in the American punk and post punk scene. In addition to being the front man of Minor Threat, he also was the lead singer of post punk band Fugazi.
The Experience
Wire is considered by many to be one of the best live punk bands in the world. Over the course of their career, they have managed to attract legions of fans thanks to their hectic and exciting live performances. The band has played sold out shows around the world and have developed a reputation of a great live band. If you're a fan of Wire, or of punk music you won't want to miss Wire on their 2015 tour.
There is already a lot of excitement surrounding Wire's 2015 North American tour and tickets are selling fast. Tickets are likely to sell out and some shows have all ready sold out. If you want to be in the crowd when this legendary punk band takes the stage, be sure to buy your tickets today on StubHub while they're still available. If you're a fan of punk rock, this is sure to be a show that you won't want to miss out on.
Back to Top
Epic events and incredible deals straight to your inbox.