There aren't any Events on the horizon right now.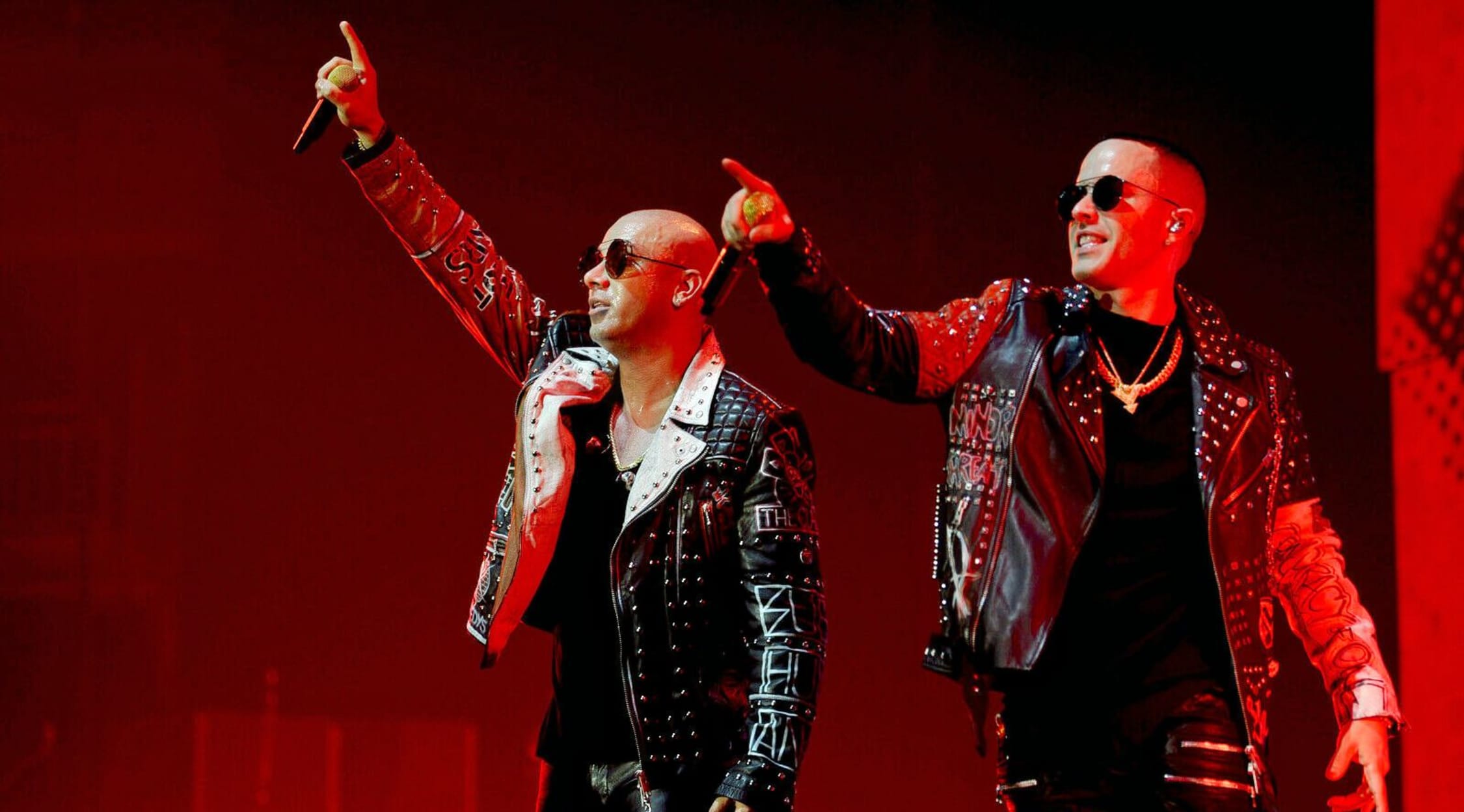 Zuma
Wisin y Yandel Tickets
Wisin y Yandel Tickets
Wisin y Yandel is often dubbed as the most successful Latin reggaeton crossover group to date. The Puerto Rico natives have reached commercial success in both the Latin music industry and the English-speaking music industry with over a dozen top 10 hits over the years, such as "Rakata" and "Noche de Sexo." The duo has also been featured on songs with many other successful Latin crossover sensations, including Ricky Martin, Pitbull, Daddy Yankee and more. The reggaeton beats and dance moves of this Latin duo exhibit contagious energy, and live Wisin y Yandel concerts are often described as an unforgettable experience.
On the Road to Awards Success
Juan Morera and Lladel Vegilla formed the reggaeton dynamic duo of Wisin y Yandel in 1998 after stints as a theater student and a barber, respectively, in their homeland of Puerto Rico. The success of Wisin y Yandel was relatively fast, and by 2000, the duo had hits on the charts and was touring the Americas and the Caribbean. As the group's popularity began to infiltrate the US market, it began to attract attention from other crossover reggaeton stars throughout the industry, such as Daddy Yankee, and its music gained popularity on the English-speaking charts with the help of the album Pa'l Mundo. Throughout the late 2000s and 2010s, both members launched solo albums. The group has never formally split up and continues to release Wisin y Yandel albums together and put on tours to promote them. Over the course of the group's career thus far, it has won both a Grammy Award and several Latin Grammy Awards. Wisin y Yandel also continues to collaborate with the most influential artists of today, both Latin and otherwise.
Where can I buy Wisin y Yandel tickets?
Whether you are a Wisin, Yandel or Wisin y Yandel fan, you can find the tickets you're looking for at StubHub.
What is reggaeton?
Reggaeton is a type of Caribbean dance hall music with hip-hop, rap and Latin dance influences. It originated in Puerto Rico and began to infect all of Latin America in the early 2000s before spreading worldwide by the 2010s. Reggaeton usually combines both rapping and singing.
What is the sound of Wisin y Yandel?
Each group of reggaeton has a unique style and sound, and Wisin y Yandel is no different. The group's sound can be described as layered beats, singing and chanting alongside melodies of a romantic nature paired with pop stylings, original rapping and contagious, electric dance moves.
At what type of venues is a Wisin y Yandel concert held?
Wisin y Yandel has played on some of the biggest stages in the world, such as Madison Square Garden. The group also performs at summer festivals and smaller venues like the Dos Equis Pavillion.
Who were Wisin y Yandel's musical influences?
Some musicians such as Selena Quintanilla were an inspiration to Wisin y Yandel; however, both group members have stated the support of their families is the greatest influence on the music of Wisin y Yandel.
What can I expect from a Wisin y Yandel tour setlist?
You can enjoy a number of hits from both solo albums and Wisin y Yandel albums, such as "Follow the Leader," "Fiebre," "Callao," "Peligrosa" and "Tu Nombre."
Will any other musicians perform on stage during a Wisin y Yandel concert?
Wisin y Yandel is famous for its collaborations. The group does not publicly plan any guest collaborations during its tour, but it is known to feature surprise guest appearances on stage during Wisin y Yandel concerts, such as Ozuna, Reik and Romeo Santos.
Back to Top
Epic events and incredible deals straight to your inbox.