We didn't find any Events nearby, but here's what's happening in other cities.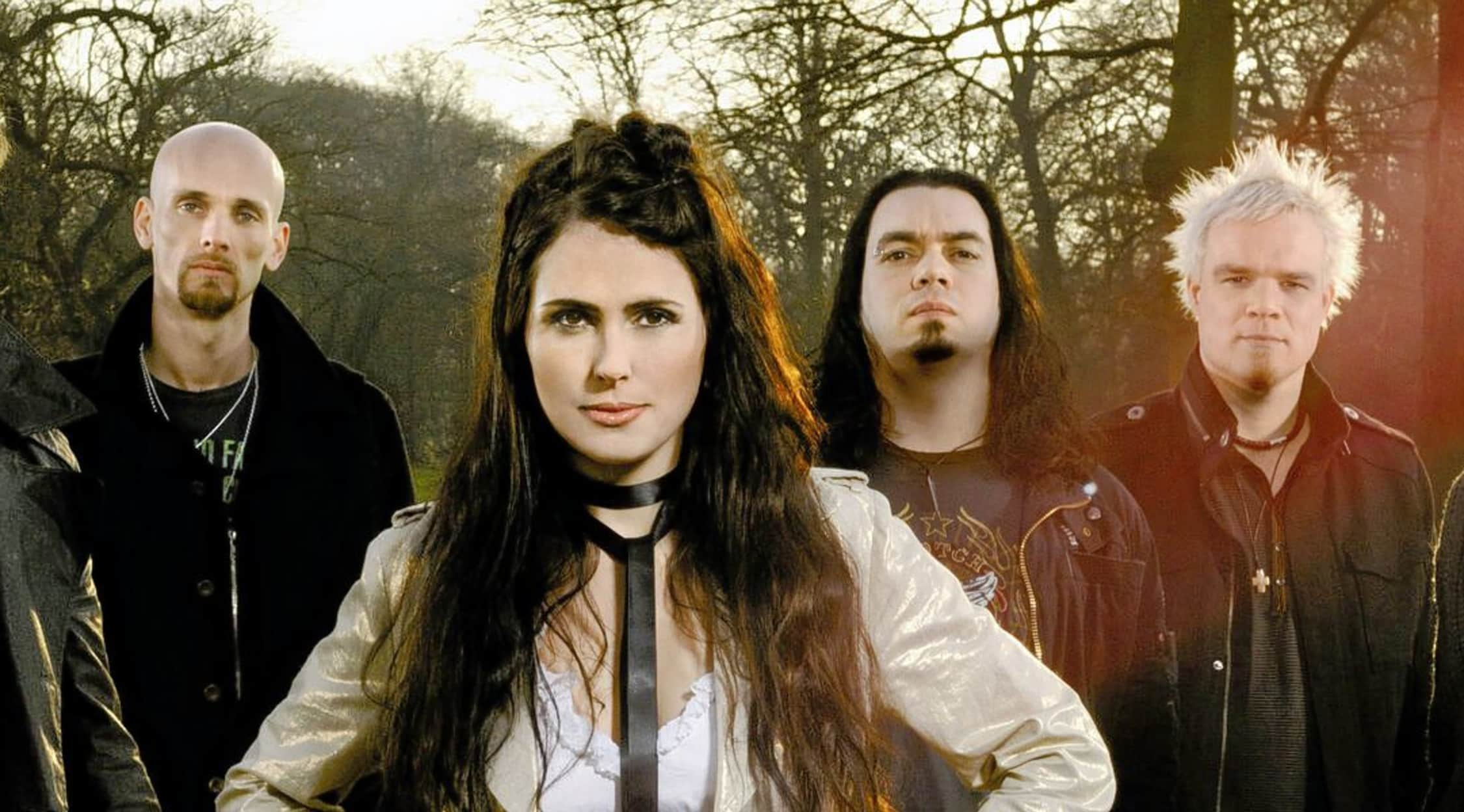 Rovi
Within Temptation Tickets
Within Temptation Schedule
Hailing from the Netherlands, this symphonic metal band has rocked out at top-tier venues all over the world for over a decade, and now they are bringing their elegant and distinctive rock sound to North America. Within Temptation has dominated the European metal scene for almost fifteen years, and their major hits like "Ice Queen" and "Faster" have earned them countless fans all over the world. Within Temptation has definitely come a long way from their beginnings in the underground Dutch metal scene, as they are now rocking out at major venues all across the world, and as they head over to North America this fall, you definitely don't want to miss out!
Starting in September, Within Temptation will be stopping at cities all over North America to put on one knockout show after another. This symphonic metal group has shows scheduled in cities like Los Angeles, San Francisco, Chicago, Toronto, Montreal, Baltimore, Philadelphia, New York, Worcester, and more! Within Temptation has an exciting touring schedule lined up for the upcoming months, and these shows are already generating some massive buzz. Don't miss out on seeing Within Temptation perform live in concert this fall and secure your tickets on StubHub. While you are here, sign up for event alerts from StubHub so you can always keep up to date on the touring schedule of Within Temptation.
Within Temptation Background
Within Temptation's roots date back to 1996, when longtime friends Robert Westerholt and Sharon den Adel decided to bring their love of music together to form a unique and compelling new band. Thus, Within Temptation was created, and with the addition of several more talented musicians, the band's lineup was officially complete. Within Temptation quickly secured a record deal and released their debut album, Enter, in 1997. This album received glowing praise from both music critics and metal fans, which made their major tour that much more successful. Not only did Within Temptation tour across the Netherlands, but they also performed at venues all over Europe, amassing fans everywhere from Germany to Austria.
Although Within Temptation enjoyed moderate success in the first few years of its existence, the band didn't really achieve a major breakthrough until 2000, when Within Temptation released their wildly successful album, Mother Earth, and also played at several major music festivals in Europe. Mother Earth spawned several hit singles, including "Ice Queen", which became the band's number one hit in Holland. From that moment on, Within Temptation was officially on the radar of metal fans all over Europe, and the band continued to accrue fans wherever they toured.
Over the past decade, Within Temptation hasn't just achieved significant commercial success; the band has also achieved some serious critical acclaim. Within Temptation is collecting an impressive stack of awards, as they have won prestigious awards like MTV Europe Music Awards, Golden Harp Awards, Loudwire Music Awards, Conamus Export Awards, and more! This highly acclaimed band has become an international sensation with their melodic and symphonic vocals and compelling hard rock sound, making Within Temptation one of the most unique bands on the music scene. When Within Temptation steps out on stage at a venue near you this fall, make sure that you are in the audience to witness their phenomenal live performance and grab your tickets on StubHub! With just a few quick clicks you can snag tickets to the hottest music events of the year on StubHub, so don't waste another second! Grab your Within Temptation tickets today!
Greatest Hits
This Dutch symphonic metal band has had an incredibly successful career to date, with six studio albums, three EPs, and 19 singles under their belts. Their most successful album to date is The Silent Force (2004), which was certified gold in seven countries and platinum in the Netherlands. Their most recent album, Hydra (2014), peaked at number 16 on the US music charts, signifying Within Temptation's rising popularity in the US. Some of the band's most popular hits include singles like "Ice Queen", "Stand My Ground", "Forgiven", and "Angels". No matter which songs they perform live, you can always expect Within Temptation to put on an unforgettable show.
Grab your Within Temptation tickets here on StubHub and prepare for one of the most electrifying and dynamic metal concerts of your life!
Trivia
When the band first formed, they called themselves "The Portal" but renamed the group "Within Temptation" before securing a record deal.
The Experience
A great concert experience is something that you will never forget, and Within Temptation fans know that seeing this symphonic metal band in person will be one of your most cherished memories. When Within Temptation steps out on stage, the entire venue will erupt with energy, making this concert one of the most exciting of the year. So don't miss out as Within Temptation makes its way to North America this fall. All you have to do to snag your Within Temptation tickets is head to StubHub today!
Back to Top
Epic events and incredible deals straight to your inbox.