We didn't find any Events nearby, but here's what's happening in other cities.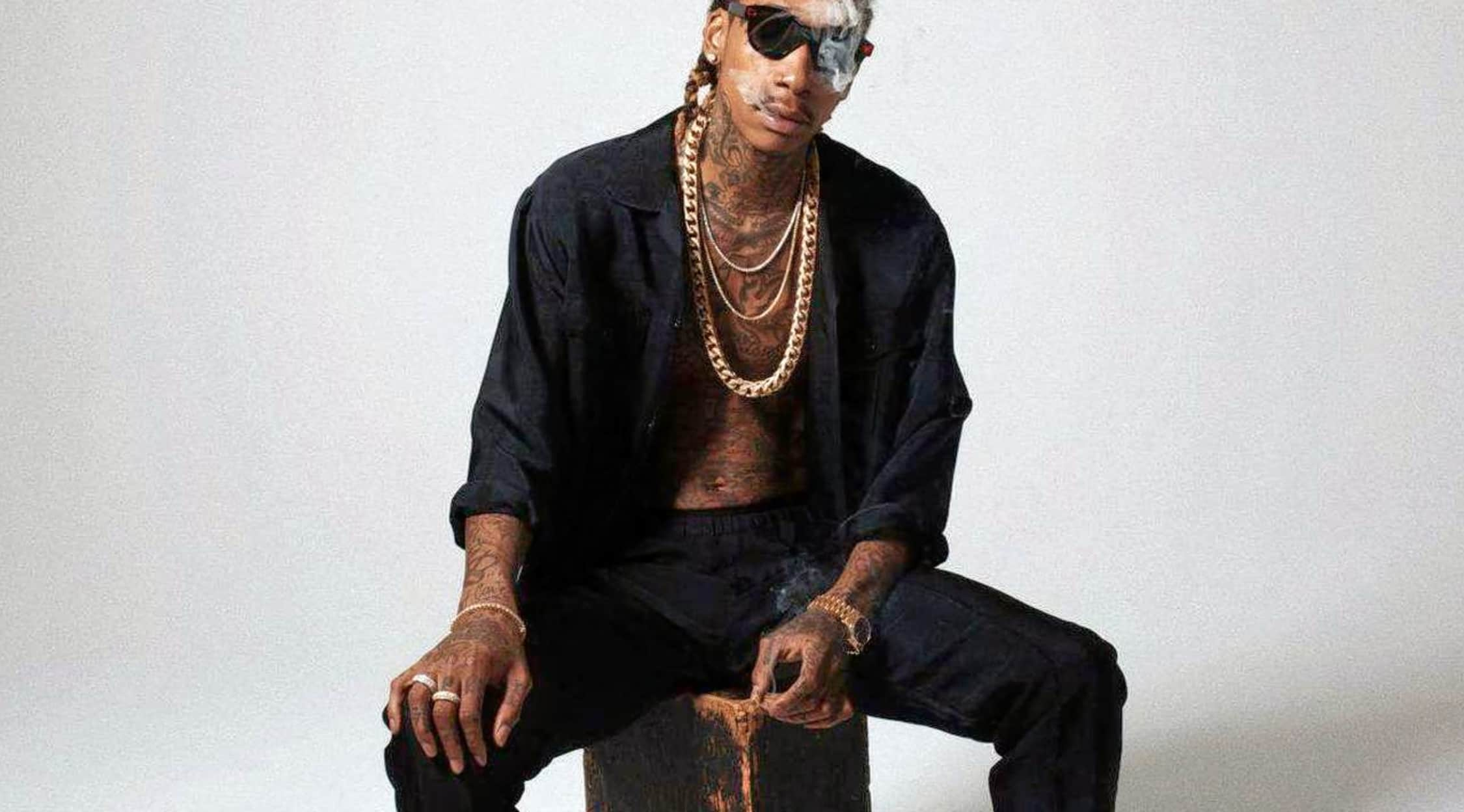 Rovi
Wiz Khalifa Tickets
Wiz Khalifa Tickets
Wiz Khalifa, whose real name is Cameron Jibril Thomaz, is an American rapper and songwriter from Pittsburgh. His name is derived from an Arabic word meaning "successor." Crossing genres between rap, pop and hip-hop, Wiz Khalifa has become one of the premiere musical acts of the 21st century with a string of No. 1 hits. During his career, he has collaborated with Snoop Dogg, Maroon 5, Lil Wayne, Travis Scott and The Weeknd.
Successor to the Throne
When he was only 16 years old, Wiz Khalifa signed his first major deal with Rostrum Records. This collaboration with Rostrum led to the release of a mixtape, Prince of the City: Welcome to Pistolvania, in 2005. A year later, Wiz Khalifa released his first album, Show and Prove, which received positive critical buzz. His first major breakthrough came with the hit 2010 song "Black and Yellow," which reached No. 1 on the US chart. The subsequent album on which it was recorded, Rolling Papers, reached a peak position of No. 2 on the charts. From these stratospheric heights, it was a position he would not relinquish. His follow-up albums, O.N.I.F.C. in 2012, Blacc Hollywood in 2014 and Rolling Papers 2 in 2018, all charted at No. 1 or No. 2 in the US. His biggest hit to date, the 2015 song "See You Again," reached No. 1 in several major markets, including the United States, Germany, Australia and the UK. Wiz Khalifa has received 10 nominations from the Grammy Awards, including Best Rap Song, Best Rap Album and Best Rap Performance. "See You Again" received nominations for Song of the Year, Best Pop Duo or Group Performance and Best Song Written for Visual Media. He has received recognition from the Golden Globe Awards, the MTV Video Music Awards, the Teen Choice Awards, the People's Choice Awards, the American Music Awards and the Billboard Music Awards. Wiz Khalifa has appeared at Coachella 2019, the Neon Desert Music Festival, the KAABOO Festival in Del Mar, Lollapalooza, the Tinderbox Festival and Rock the Bells, among many others.
Where can I purchase Wiz Khalifa tickets?
If you are searching for tickets to a Wiz Khalifa concert, then you will likely find great seats on StubHub, which is one of the largest ticket vendors in the world.
Is Wiz Khalifa touring in 2019?
The Wiz Khalifa tour will continue throughout the remainder of 2019. During certain stops on the tour, he will perform with other rappers and hip-hop artists, including French Montana, Playboi Carti and DJ Drama.
Where is Wiz Khalifa playing in 2019?
Wiz Khalifa will appear in venues all across the United States and Canada, including Toronto, Cincinnati, Dallas, Denver, San Antonio and Irvine. He will make special appearances at the 515 Alive Music Festival in Des Moines, Iowa, the Breakaway Music Festival in Grand Rapids, Michigan and the Hot Summer 2019 festival in Westbrook, Maine. Outside of North America, he will be performing at the Wired Music Festival in Nagoya, Japan and the Illuzion nightclub in Phuket, Thailand.
What is Wiz Khalifa's setlist like?
Wiz Khalifa plays some of his greatest hits, including "Black and Yellow," "Roll Up," "We Dem Boyz," "Sucker for Pain," "Work Hard, Play Hard," "Taylor Gang" and "See You Again." He frequently sings covers of other popular songs, including the Snoop Dogg hit "Young, Wild & Free," on which he was featured. The exact setlist may be different depending on the concert.
How long is a Wiz Khalifa concert?
His concerts usually last around an hour. The running time may be less if he is performing at a music festival.
Which artists are similar to Wiz Khalifa?
Fans of Wiz Khalifa should check out French Montana, who's been nominated for three Grammy Awards, including Best Rap Song and Best Rap Performance.
Back to Top
Epic events and incredible deals straight to your inbox.