We didn't find anything nearby, but here's what's happening in other cities.
-

Bill Graham Civic Auditorium, San Francisco, CA, US
Only 3 tickets left at lowest price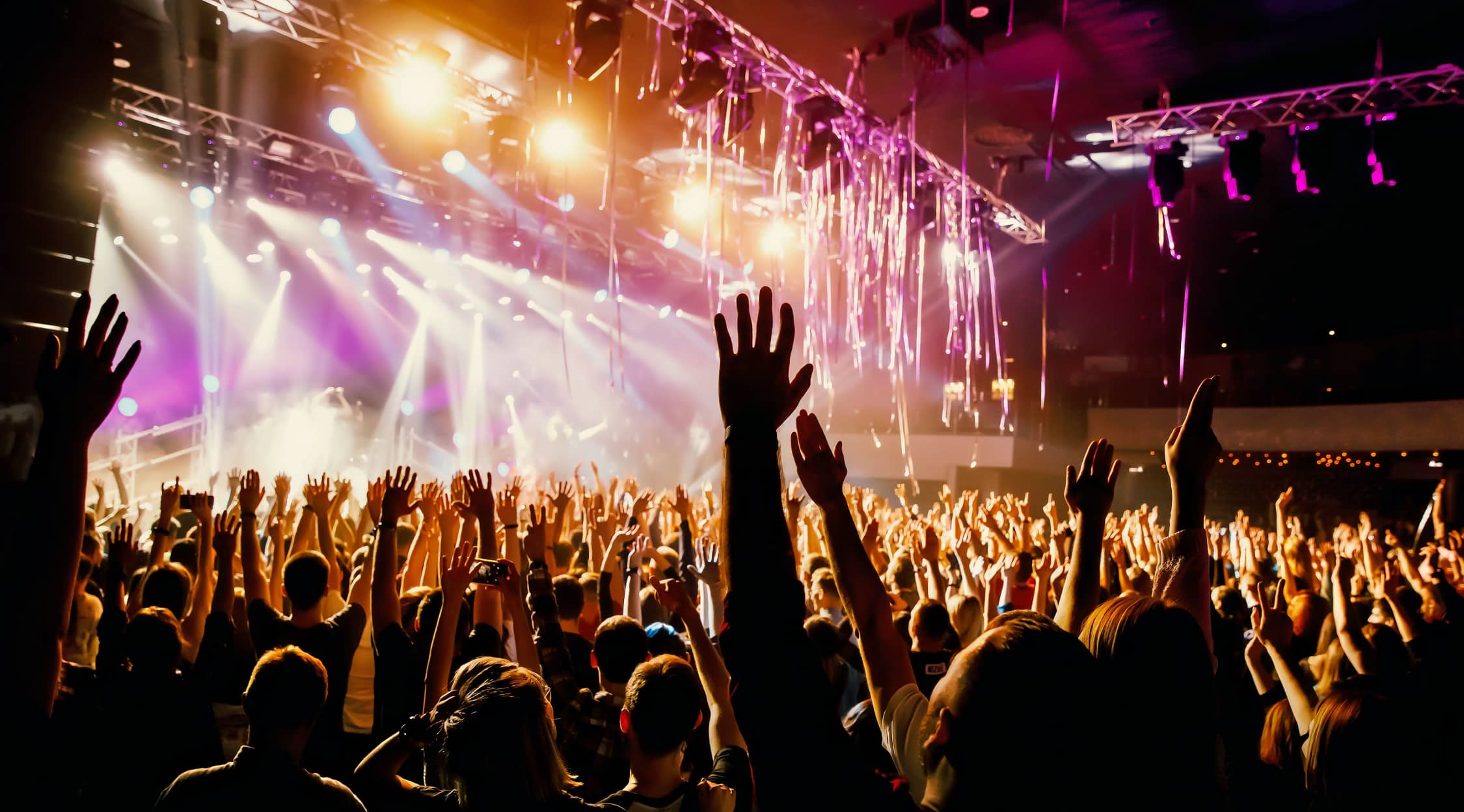 Adobe Stock RF
Wobbleland Tickets
Wobbleland Music Festival Tickets
Wobbleland is the premier concert experience for fans of EDM music of all subgenres. You'll have your chance to see some of the hottest dance music artists perform on stage and get a feel of the bass in your chest. Wobbleland includes performers playing house, trance, dubstep and many other varieties of EDM.
A Lot of Wobble
It doesn't matter if you are a longtime fan of electronic music or just starting to figure out what the "wobble" is all about, Wobbleland is the perfect place to find a great collection of EDM performers that put all its unique spins - literally and figuratively - on dance music. What is now Wobbleland started as Alice in Wobbleland in 2010 and featured talents mostly from the Bay Area. The first couple of years saw subdued but still sizable crowds just enjoying the camaraderie and skills of DJs putting on a passion project for fans. Over time, word spread about the awesomeness of the event, and the sophomore year of Alice in Wobbleland experienced a bigger lineup and turnout. That's when it became "Wobbleland" for the first time and cemented itself as a big name in the EDM festival category.
Where can I buy Wobbleland Music Festival tickets?
EDM inspires frantic fans and dancing to the beat, so it's a great idea to get your Wobbleland Music Festival tickets early at StubHub. When you buy your tickets at StubHub through the desktop or mobile app, you get the FanProtect guarantee that delivers a safe and secure buying experience for all Wobbleland tickets you purchase.
Who played at the most recent Wobbleland Music Festival?
Wobbleland 2018 was filled with a variety of stellar performances by famous EDM producers and some newcomers as well. Friday was headlined by the iconic TroyBoi. Saturday, fans were treated to a Wobbleland setlist from Canadian artist Rezz. Both performances were hailed by fans, and newcomers to the EDM scene found some interesting tracks to broaden their musical horizons. Several other performers also helped to fill out the amazing roster of this two-day beats extravaganza.
Is Wobbleland Music Festival touring now?
Yes, you can catch Wobbleland 2019 in Dallas, Texas. The event is set to take place at the Bomb Factory.
Has Wobbleland had any special guest performances?
In addition to the regular Wobbleland tour lineups, most iterations of the festival feature special guest appearances. These surprise performers are from the EDM music scene and may not be mentioned as part of the event in advance, so this adds another layer of excitement to the whole affair. At the previous Wobbleland, dubstep musician and producer Rusko delighted fans by playing a setlist filled with his signature sounds that included heavy bass and drum machines. In addition, there are already several popular acts performing on stage during both days of Wobbleland, but special appearances add that extra bit of flair.
What can you tell me about the lineup for the next Wobbleland?
Many of the artists or bands set to appear at this year's Wobbleland concert are still unknown to fans, but a few of the acts have been revealed by the festival's producers. A few of the acts you can expect to see at Wobbleland 2019 include Liquid Stranger and Sullivan King. As with many past Wobbleland tours, you may see surprise guests take to the stage to mix some beats and play selections from their releases. One thing you can be sure of is that you'll see a selection of talented, unique EDM artists in one place.
What is a Wobbleland Music Festival setlist like?
The setlists will usually come from the extended plays or full-length albums that each band or performer has produced. Also, in some cases, you can expect an act to add live sounds or stage effects to change up its traditional tracks or provide you with new mixes as part of the live experience.
Back to Top
Epic events and incredible deals straight to your inbox.