There aren't any Events on the horizon right now.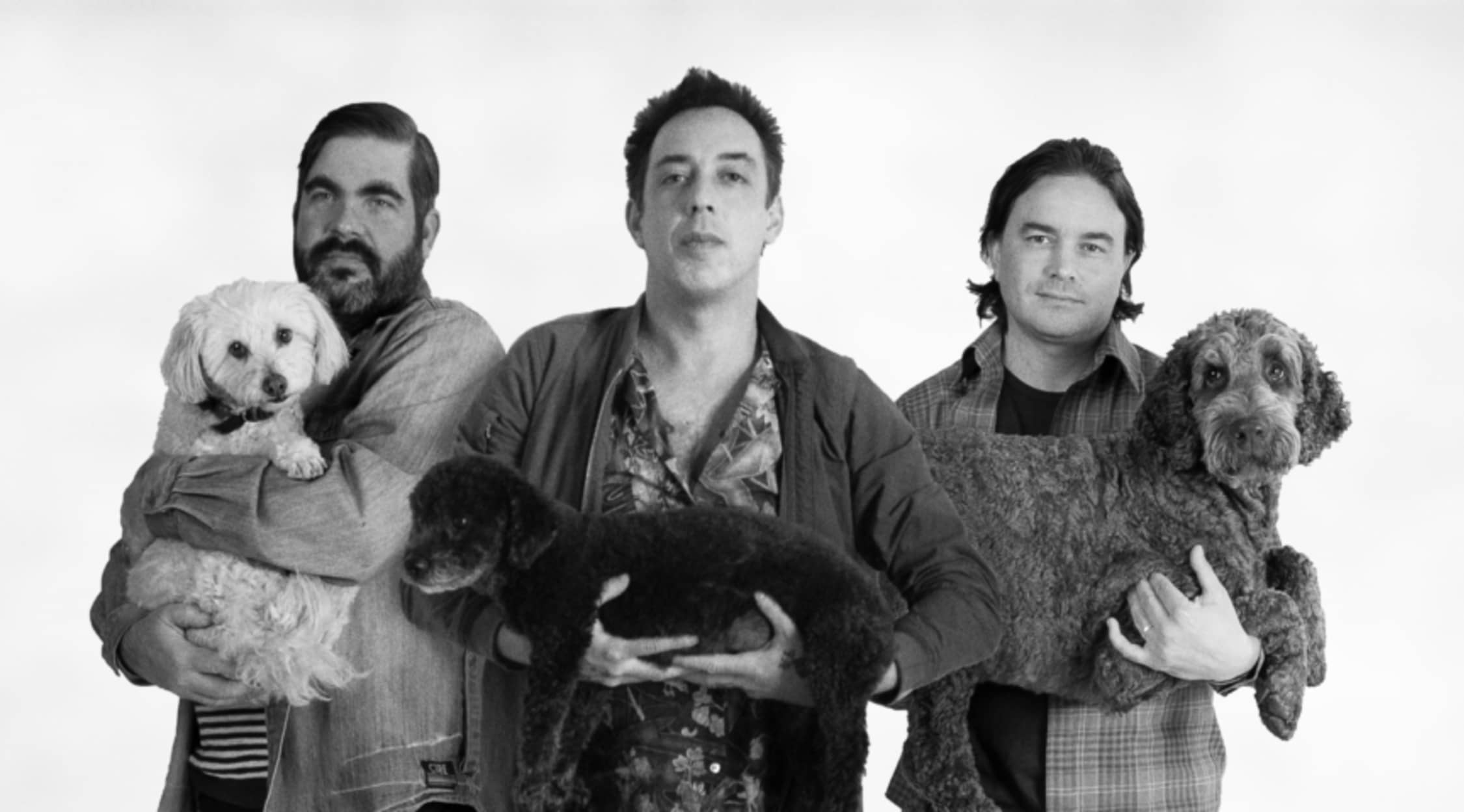 Rovi
Wolf Parade Tickets
Wolf Parade Concert Schedule
This popular indie rock band has just recently returned to the music scene, and fans around the world are thrilled! Wolf Parade went on an indefinite hiatus in 2011, but in 2016 the band announced that they have finally reunited, which means that more indie rock hits are surely on their way! After all, Wolf Parade is the band responsible for catchy indie rock favorites like "I'll Believe in Anything," "Shine a Line," "Modern World," and "This Heart's On Fire." So if you want to hear some of your favorite indie hits live in concert, you are in luck! Wolf Parade is back in action and tickets to their upcoming shows are available here on StubHub!
Beginning this May, Wolf Parade will be hitting the touring road to bring their beloved indie rock anthems to cities all over North America, and this means that they just might be heading your way soon! Wolf Parade has shows scheduled at top-tier venues like the Bowery Ballroom in New York, Lee's Palace in Toronto, the Virgin Mobile Corona Theatre in Montreal, and The Neptune in Seattle. Wolf Parade will also be performing at festivals like the Ottawa RBC Bluesfest in Ontario and the Pickathon Festival in Happy Valley, Oregon. No matter where you catch Wolf Parade in concert this year, you won't be disappointed. This beloved indie rock troupe definitely knows how to put on a captivating live show, and you could experience the music magic in person thanks to StubHub! Simply purchase your Wolf Parade tickets here on StubHub before the opportunity passes you by!
Wolf Parade Background
Wolf Parade is an indie rock band that formed in Montreal, Quebec in 2003. The lineup consists of Spencer King, Dan Boeckner, Dante DeCaro, and Arlen Thompson. Almost right away, Wolf Parade made a splash in the indie music scene, and their 2005 debut album, Apologies to the Queen Mary, earned the group a 2006 Polaris Music Prize nomination. With significant critical acclaim to their name right from the start, there was simply no stopping Wolf Parade from becoming one of the biggest names in indie rock music. The members of Wolf Parade all had previous experience in the music realm, as they were former members of bands like Hot Hot Heat, Atlas Strategic, and Frog Eyes. Together, though, they formed an unstoppable indie rock group that quickly won over the hearts of countless music critics and fans around the world.
Throughout the 2000s, Wolf Parade toured everywhere from North America to Europe, amassing new fans whenever and wherever the performed. Their music continued to receive significant critical acclaim and commercial success, which is why so many fans were devastated when the group disbanded in 2011. The indie rock community was forlorn with the loss of Wolf Parade, who remained away from the music spotlight until 2016, when the band announced their much-awaited reunion. Currently, indie rock fans across the globe are itching with anticipation to see Wolf Parade live in concert again, and you too could catch this indie band in action thanks to StubHub, where finding in-demand concert tickets are a breeze. Don't wait too long, though, because this is definitely one knockout indie rock show that you certainly won't want to miss! Hurry and check out StubHub's ticket selection today!
Greatest Hits
Wolf Parade has released three studio albums to date: Apologies to the Queen Mary (2005), At Mount Zoomer (2008), and Expo 86 (2010). The group has also released three EPs and a compilation album. Some of Wolf Parade's most popular hits include indie rock favorites like "Modern World," "Shine a Light," "I'll Believe in Anything," "Call it a Ritual," "Language City," "Semi-Precious Stone," "This Heart's On Fire," "Pobody's Nerfect," "Cloud Shadow on the Mountain," "California Dreamer," and "What Did My Lover Say?" Now you might get to hear some of your favorite indie rock hits live in concert again, because Wolf Parade just might be heading to a concert venue near you on their upcoming reunion tour. To purchase your tickets to one of these highly anticipated shows, all you have to do is act fast and check out StubHub's ticket selection as soon as possible!
Trivia
The members of Wolf Parade have all worked on other music projects over the years, including solo works and projects with bands like Arcade Fire and Handsome Furs.
The Experience
If you were one of the many indie rock lovers that were devastated when Wolf Parade went on hiatus in 2011, you definitely shouldn't be caught without your tickets to an upcoming Wolf Parade show near you! The band is finally back in action, and their highly anticipated upcoming round of shows is sure to be one of the most talked about tours of the year in the indie rock world. So hurry and lock down your Wolf Parade tickets here on StubHub today!
Back to Top
Epic events and incredible deals straight to your inbox.