There aren't any Events on the horizon right now.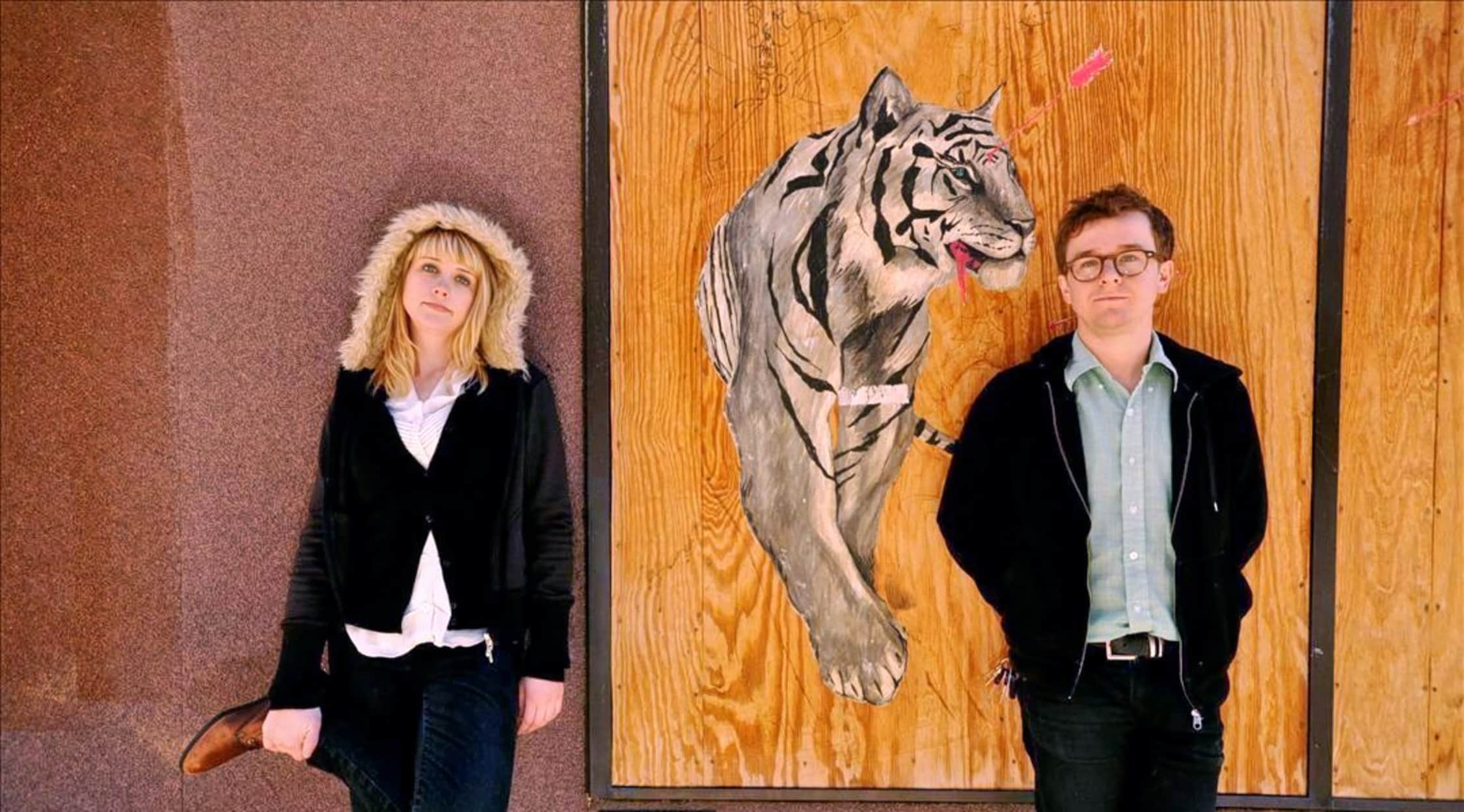 Rovi
Wye Oak Tickets
Wye Oak Concert Schedule
Andy Stack and Jenn Wasner first joined forces in 2006, and ever since they have been unstoppable in the indie rock scene as the red-hot duo, Wye Oak. This folk-influenced indie rock act has quickly garnered fans worldwide for their catchy newgaze hits, and their live shows are consistently lauded by fans and critics alike. So when Wye Oak makes their way to a concert venue near you in the upcoming months, make sure that you and your friends are in the audience, ready for one unforgettable rock show! To secure your Wye Oak concert tickets, all you have to do is check out StubHub's ticket selection as soon as possible!
On July 28th, Wye Oak will be performing at The Independent in San Francisco, and on the 29th, they will be performing at The Masonic Lodge at Hollywood Forever in Los Angeles. No matter where you see Wye Oak in concert, you won't be disappointed, as this duo has been known to put on some spectacular live shows! To lock down your tickets to an upcoming Wye Oak show, simply make your way to StubHub as soon as possible—hurry, though, these tickets are already flying fast! So get ready for an awesome indie rock performance and score your Wye Oak concert tickets on StubHub today!
Wye Oak Background
This indie rock duo formed in Baltimore, Maryland back in 2006, and they have been wowing fans and critics alike ever since. Andy Stack and Jenn Wasner teamed up to bring a unique blend of dream pop, indie rock, and folk rock to their sound, and they have established a reputation for putting on one of the very best shows in the indie scene. After forming in 2006, it didn't take long for this Maryland-based duo to make a splash in the indie scene, and by 2008, they had signed to Merge Records. Over the next several years, Wye Oak continued to dominate the indie rock world with hits like "Civilian" and "18 Miles Out," and their consistent touring has earned them countless fans worldwide. You may have first heard their music on TV shows like the Walking Dead and Being Human, or you may have been lucky enough to see them live at various music festivals or concerts. Either way, you can't deny that Wye Oak is one of the brightest and most interesting bands in the indie rock realm at the moment, which is why their live shows are always jam-packed with excited indie music lovers!
As Wye Oak released more music and toured throughout even more cities worldwide, their popularity continued to surge, and critics took notice. Music fans and critics can't help but fawn over Wye Oak's cool, folk-inspired rock sound, which will have you singing, humming, and dancing the night away. So when this talented indie rock duo embarks on their upcoming round of shows, you better not miss it! Every indie rock fan should check out Wye Oak at least once in concert, or else you won't know what you're missing! So when Wye Oak brings their cool and infectious hits to a venue near you, make sure that you are in the audience to experience the fun and the energy—lock down your Wye Oak tickets here on StubHub as soon as possible! And make sure to sign up for event alerts on StubHub so that you will be notified when this hot indie rock duo schedules another show in your neck of the woods!
Greatest Hits
Wye Oak has released four studio albums to date: If Children (2008), The Knot (2009), Civilian (2011), and Shriek (2014). These albums have spawned some incredibly popular indie rock tracks over the years, such as "Civilian," "Shriek," "Holy Holy," "The Tower," "I Hope You Die," "Hot As Day," "Logic Color," "Two Small Deaths," and "We Were Wealth." Their song "Civilian" has received extensive play on various radio stations across the country, and it has also appeared on numerous TV shows, such as The Walking Dead, One Tree Hill, and Being Human.
Now you have the chance to see Wye Oak perform their biggest hits in person—simply lock down your Wye Oak concert tickets on StubHub before it's too late!
Trivia
When Jenn Wasner and Andy Stack first formed this duo, they named their group Monarch. They later changed their name to Wye Oak, the state tree of Maryland, their home state.
The Experience
Get ready for a breathtaking indie rock show, because Wye Oak is gearing up for one phenomenal rock show that will surely leave you speechless! When this awesome indie rock duo makes their way to a concert venue near you in the upcoming months, make sure that you are in the audience to partake in the excitement. Lock down your Wye Oak concert tickets here on StubHub today!
Back to Top
Epic events and incredible deals straight to your inbox.