We didn't find any Events nearby, but here's what's happening in other cities.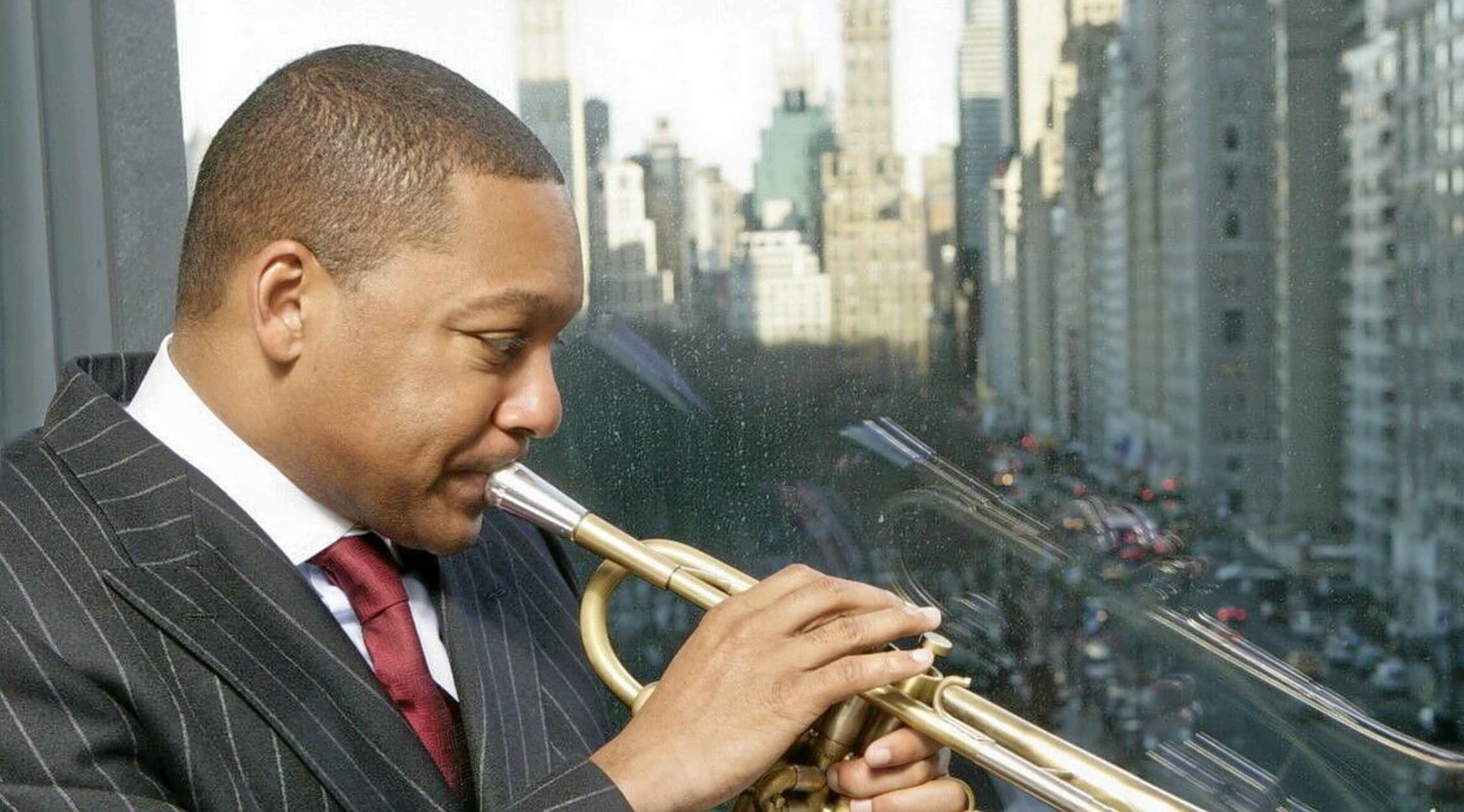 Rovi
Wynton Marsalis Tickets
Wynton Marsalis Tickets
Wynton Marsalis has been entertaining audiences with his trumpet playing since the early 1980s. Although he is best known for his jazz performances, Marsalis also has had a successful classical career with a series of orchestra concerts, and he received a Grammy Award in the mid-1980s. He has won eight Grammys for his jazz albums and is the only performer to have won Grammy Awards in classical and jazz categories in the same year. Today, he can be heard playing jazz in concert with small groups or with a big band. He has collaborated with the likes of Herbie Hancock and Marcus Roberts. Wynton Marsalis has had a great influence on jazz in the United States and was awarded the National Medal of Arts in 2005.
The Musical Marsalis Family
It is not surprising that Wynton Marsalis would become a musician. His father, Ellis Marsalis, was a jazz piano player and a teacher. While Wynton studied classical trumpet at the New Orleans Center for the Creative Arts during the day, he would study jazz music and theory with his father at home. His older brother, Branford Marsalis, is a famous saxophone player who toured with Sting and was the music director for Jay Leno on The Tonight Show. His brother Jason is a jazz drummer, while his brother Delfaeyo is a jazz trombonist. You can hear them all playing together on the 2003 album The Marsalis Family: A Jazz Celebration.
Where can I buy Wynton Marsalis tickets?
Wynton Marsalis is still actively performing in such venues as the Lincoln Center in New York City. If you want to see him live, the best Wynton Marsalis tickets are available at StubHub, the world's largest marketplace for tickets.
Where does Wynton Marsalis play?
Wynton Marsalis has played in concert halls throughout the world. In the last few years, he has mostly stayed in North America. Most recently, he has been touring with the Jazz at Lincoln Center Orchestra for several seasons with appearances throughout the United States. On occasion, Marsalis will play in smaller venues with a smaller jazz ensemble.
What is a Wynton Marsalis concert like?
Wynton Marsalis concerts vary in nature depending on the performers involved. Marsalis himself excels at jazz standards, combining excellent technique with well-crafted improvisation. He often performs big band jazz music in the style of Duke Ellington. Marsalis is also a creative and flexible musician. At the Jazz at Lincoln Center series, he has collaborated with a variety of musicians such as John Mayer and Bob Dylan.
What sort of trumpet does Wynton Marsalis play?
A great performance requires a great instrument. Wynton Marsalis has long played custom instruments crafted by the brass-artisan David Monette. These are handmade instruments specially designed to amplify Marsalis' pure trumpet sound. Marsalis uses a variety of mouthpieces, also by Monette, that allow him to explore the full range of the trumpet.
How long is a Wynton Marsalis concert?
The length of a Wynton Marsalis concert varies. His Jazz at Lincoln Center concerts are normally about two hours long with an intermission. These concerts are often recorded for later broadcast and have time limitations. His shows with smaller ensembles tend to be more flexible. These performances may go as long as three hours, depending on the venue.
Which performers are similar to Wynton Marsalis?
Wynton Marsalis plays a classic style of jazz improvisation. If you enjoy his music, you will enjoy listening to recordings of Louis Armstrong, Dizzy Gillespie and the earlier recordings of Miles Davis. For more modern performers, you might try Marquis Hill on trumpet or Tivon Pendicott on tenor sax.
Back to Top