There aren't any Events on the horizon right now.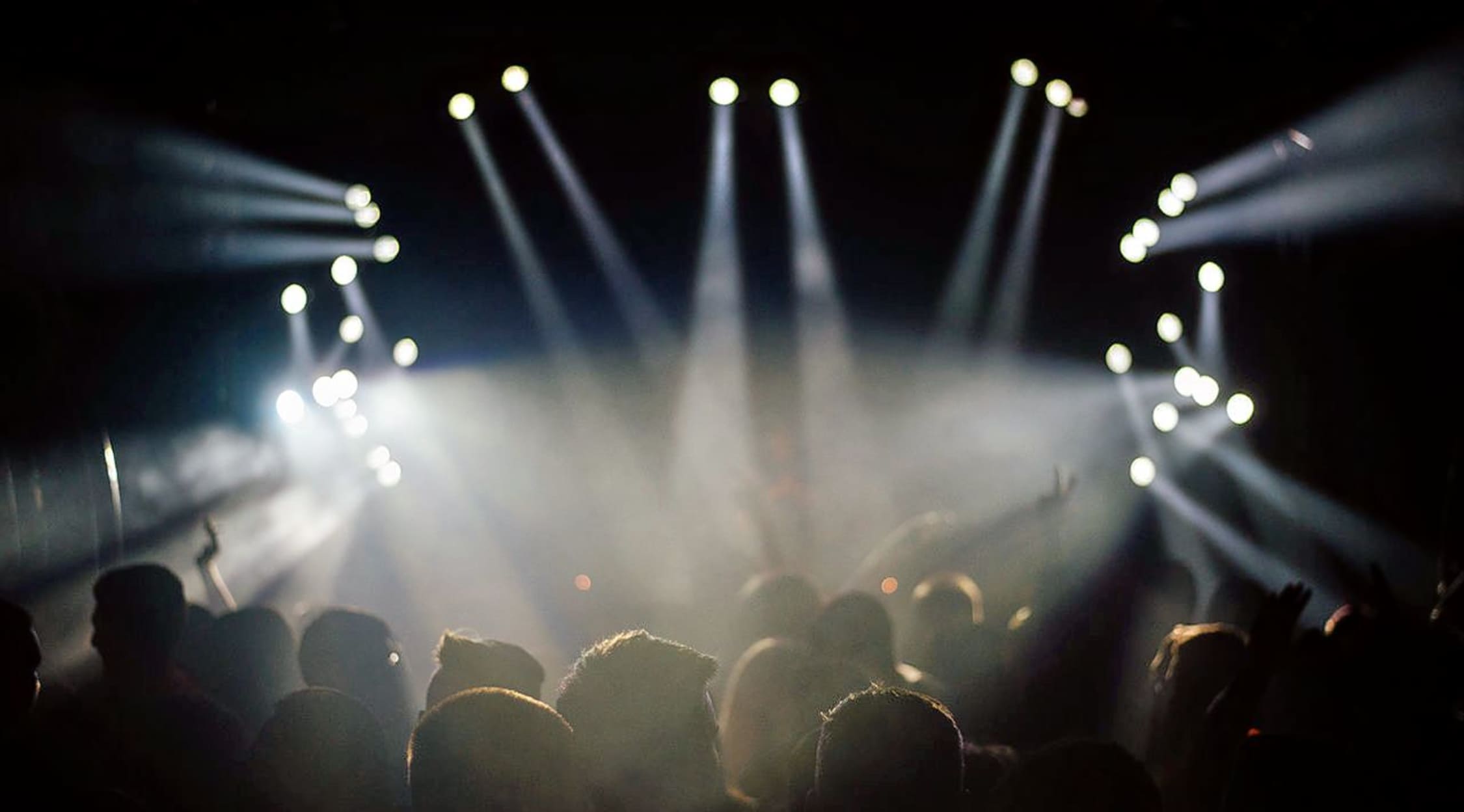 Stocksy
X103 Christmas Show Tickets
X103 Christmas Show Schedule
If you love rock music, this is just one of those events that you absolutely don't want to miss out on, as it's always absolutely packed with great musicians that come out to the stage to see it all up close and personal. This event is your way to celebrate the holidays through an evening loaded with rock music that you will never forget. Celebrate the season with artists like 30 Seconds to Mars and you'll understand loud and clear what all the excitement is about.
Come out to the X103 Christmas Show in Indianapolis and you'll catch plenty of top-tier rock, as there is always an amazing lineup of talented musicians. You could just read about it after the show or let your coworker tell you how incredible it was, but it's another thing to actually be there so you can join in the excitement as the X103 Christmas Show kicks into high gear. Once you're there soaking in the vibes, simultaneously bringing the holidays to a whole new level, you'll be glad that you're not sitting at home wondering what the big concert is like.
X103 Christmas Show Trivia
Do you know that X103 Christmas Show headliner 30 Seconds to Mars has won not just MTV Awards but a Billboard Music Award as well?
Sure, we all know that 30 Seconds to Mars is great, but the awards circuit is also in touch with just how talented and unique they actually are. There is nothing quite like the experience you'll have from the stands alongside your fellow fans, as 30 Seconds to Mars knows a thing or two about bringing the show to the next level – particularly during a highly anticipated event like the X103 Christmas Show.
X103 Christmas Show Background
On a Sunday in December, the yearly X103 Christmas Show takes over the Murat Egyptian Room, Indianapolis' premier holiday bash that always is the talk of the town leading up to the opening ballad. For years, the X103 Christmas Show, also known as the Not So Silent Night, has invited Indianapolis' coolest rock acts to come out and usher in the holiday season with a festive rock party. No other party around town can match the X103 Christmas Show's fun, excitement and mission, and that's a party you won't want to miss.
The X103 Christmas Show is a musical celebration leading up to the holiday season that will have you wishing it was always December, as it takes over the Murat Egyptian Room with a steady stream of talented musicians that show up to bring the house down. Though there are plenty of ways to celebrate the coming of the holiday season, you can only circle around looking at lights for so long. Unless the Griswolds live on your street, the play is probably to find a great music festival or concert so you can hear your favorite tunes in a killer live concert event that will get you in the mood to head into the season on a high note.
Indianapolis, IN
Unless you've been living under a good-sized rock, you probably know that Indianapolis is known for a few things, with a world-class NFL organization in the Colts and a great sports scene that is as exciting as any other city in the Midwest. This jewel of the Midwest is known for its combination of great history and modern amenities, making it the perfect place to be if you're looking for something to do.
But you're way off if you think that Lucas Oil Stadium where the Colts play is the only shows in town, as the Murat Egyptian Room has also become a staple of the local community, and the perfect outlet for anyone looking for a great night of live music. With so many entertainment options to choose from in beautiful Indy, Murat Egyptian still remains one of the very best.
X103 Christmas Show Concert Experience
There has never been a better time to head out to a great concert loaded with moments that you'll be talking about well after it's over. Sure, there are plenty of ways to listen to music these days, but it's a completely different experience to actually be there so you can feel the pulse of the crowd and watch your favorite musician take the stage for an unforgettable concert experience. And that's exactly what you'll get whenever you come out to see the X103 Christmas Show concert event, as it will give you a holiday worth remembering at the very least. Though it can be all right to just pop on a playlist and call it a night, it's a completely different thing to actually be there with an energetic crowd that is ready to cheer on some of the best musicians on the scene as they take to the stage looking to bring the house down this holiday season.
Back to Top
Epic events and incredible deals straight to your inbox.