There aren't any Events on the horizon right now.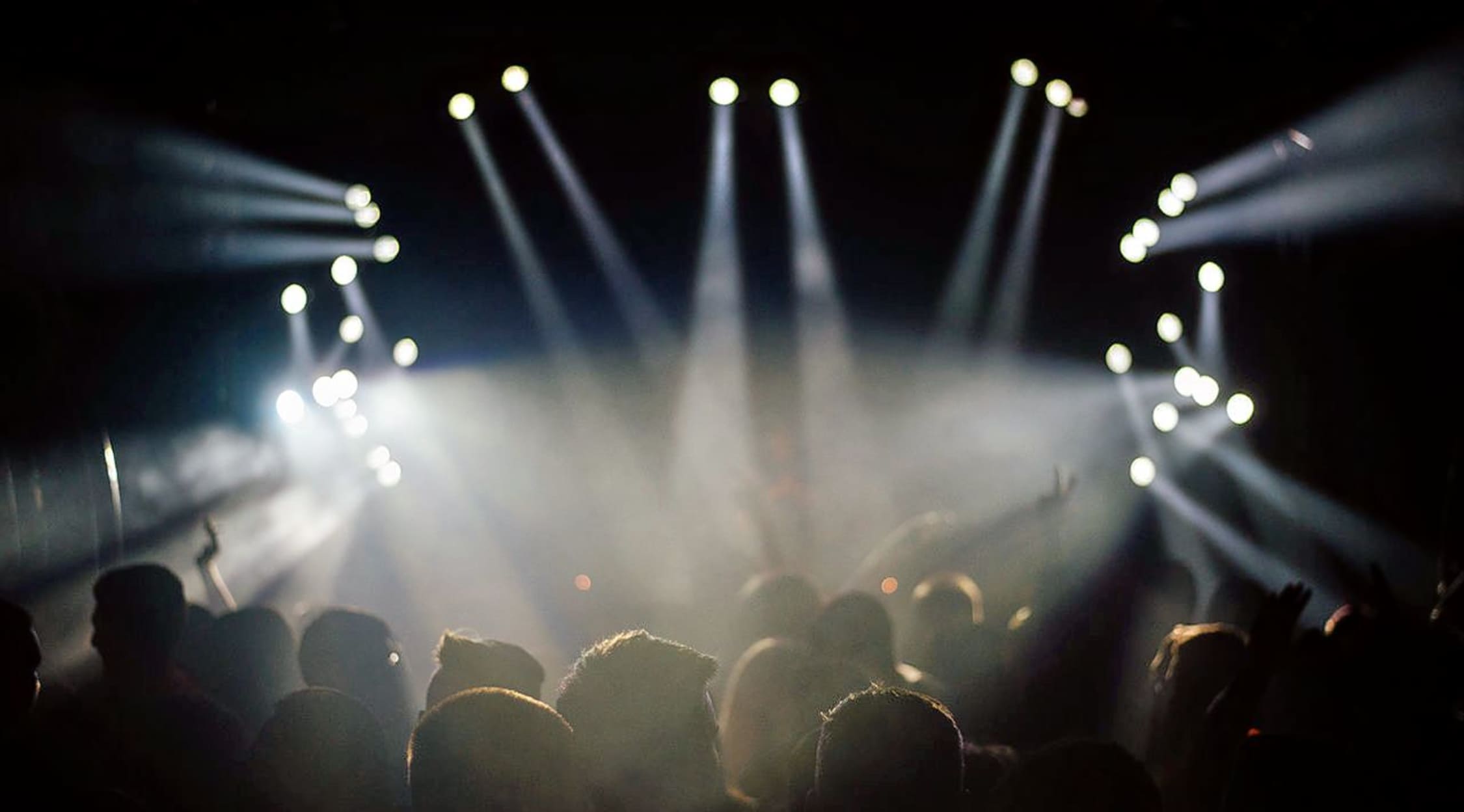 Stocksy
XFM All Dayer Tickets
Get X-Posed to the XFM X-Posure All Dayer
Every year, fans flock to Camden's Barfly to be part of the XFM X-Posure All Dayer, a festival featuring the hottest acts in rock and indie. This event is a hit every year, and tickets to the XFM All Dayer keep getting harder to come by as time goes on.
Schedule
The festival takes place annually in London's legendary Barfly. This alternative venue is host to the very best of British music. XFM All Dayer tickets go on sale in plenty of time for the event, which usually falls towards the end of January. It's best to get in there early when it comes to booking though, as that "sold out" sign starts to appear earlier every year.
Trivia
The Barfly opened in 1996 and was at one time part of a chain, but closures over the years have left it the last one standing. This festival is one of the venue's biggest events, but it offers amazing entertainment and music all year long.
If you're in the area, drop by on a Friday for the Jubilee Club Night, which always features rising indie stars, or keep an eye on the event calendar for one-off, unmissable gigs. In the past, The Barfly has hosted artists like The Strokes, Kasabian, the Yeah Yeah Yeahs, and many more.
Bands
Past performers at the All Dayer include NYPC and Foals. NYPC -- formerly the New Young Pony Club -- have been around since 2004. They play a vibrant mixture of new wave and rock with a dash of electronica, and have shared a stage with acts like Lily Allen and the Klaxons in recent years.
Foals are more committed to indie and rock. The band formed in 2007, and have landed awards from NME and Q for their fantastic live act.
Breakthrough
The All Dayer has always been popular on the indie scene, but it started to gain more mainstream attention around 2009. It's not uncommon for bands to use this opportunity to promote a recent album release, like NYPC did in 2014. If an indie band is going to make it big in the next year, chances are you will get a preview in January if you make it to this event.
Hit Albums
Past performers NYPC had their breakthrough success with debut album Fantastic Playroom. Released in 2007, this record was nominated for that year's Mercury Prize and produced hit single "The Bomb" as well as "Ice Cream", a track which appeared in a Nissan advert in 2009.
Foals received critical praise for 2008's release Antidotes, and continued the trend with Total Life Forever and Holy Fire in 2010 and 2013, respectively. If you want to find out how this band got to where they are, check out Antidotes and work your way through. You won't be disappointed.
Show Experience
The great thing about the XFM X-Posure All Dayer is that you get to spend an entire day and night in a bar listening to bands. This festival is loud, beer-soaked, and intense -- and you will not find another like it.
Things kick off around one in the afternoon with pounding rock and flowing booze, and stay that way until the early hours of the next morning. Expect hardcore bands, friendly crowds, and a mixture of commercial and lesser-known bands that will unabashedly rock out. The Barfly is an excellent venue with an unbeatable sound system and a small, basic stage set up. Most of the floor is dedicated to dancing, and dance you will.
Back to Top
Epic events and incredible deals straight to your inbox.