There aren't any Events on the horizon right now.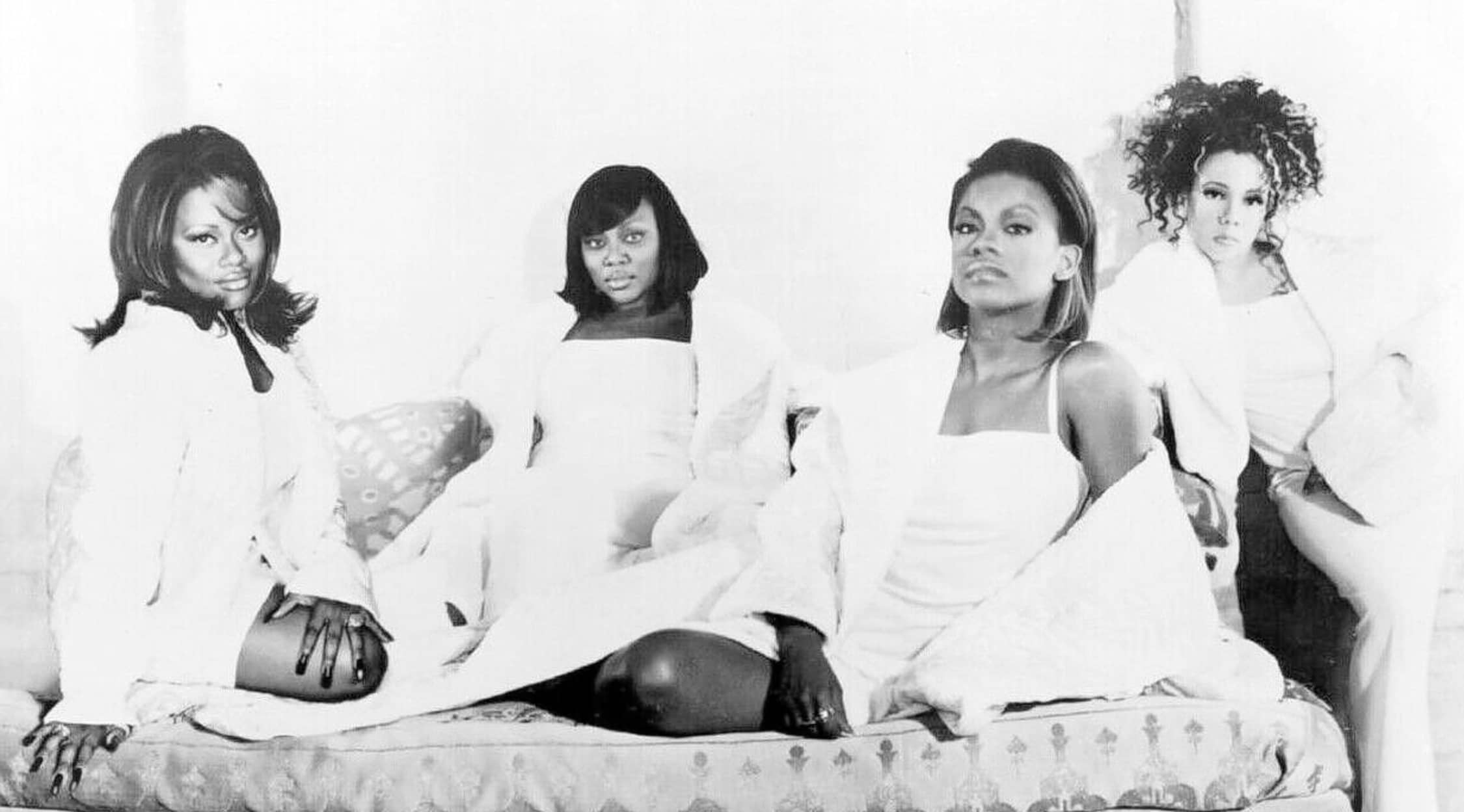 Rovi
Xscape Tickets
Xscape Tickets
Xscape is a four-member American R&B group from Atlanta, Ga., that rose to prominence in 1993 when it released its first album, Hummin' Comin' at Cha, on Jermaine Dupri's So So Def record label. The platinum-selling album ranked No. 17 on the Billboard US Hot 200 chart and No. 3 on the Billboard Top R&B Albums chart, propelling Xscape to stardom. After three platinum albums, the group split in 2002, returning for a comeback reunion tour 15 years later, much to its fans' delight. In 2018, Xscape received ASCAP's prestigious Golden Note Award at its Rhythm & Soul Music Awards ceremony.
The Queens of R&B
Xscape's flawless four-part harmonies and relatable lyrics allowed it to dominate the R&B scene of the mid-'90s. In a market already saturated with girl groups, Xscape still managed to release two more platinum studio albums. 1995's Off the Hook reached No. 3 on the US R&B Billboard charts and 1998's Traces of My Lipstick peaked at No. 6 on the US R&B charts. Xscape released seven top 10 R&B singles in just five years. Its breakout single, Just Kickin' It reached No. 2 on the US overall Billboard charts and No. 1 on the US Billboard R&B charts. Other notable tracks include Understanding and Who Can I Run To, which were both R&B chart toppers. The group's controversial 1998 hit, My Little Secret, which dealt with infidelity, reached No. 2 on the US R&B charts and No. 9 on Billboard's US charts overall. Although they had a short run, the members of Xscape were undeniably queens of mid-'90s R&B.
Where can I buy Xscape concert tickets?
You can find Xscape concert tickets at StubHub, the world's largest ticket marketplace and retailer. You can shop online with confidence, knowing your Xscape ticket purchases are 100% covered by our FanProtect guarantee.
Is there an Xscape concert near me?
Currently, Xscape is not on tour. In the past, the group has toured the United States, making stops in major cities like Chicago, Ill., Detroit, Mich., Los Angeles, Calif. and Memphis, Tenn. If you live in a major city in the United States, it is highly likely that Xscape's next tour will stop at a city near you.
What can I expect from an Xscape concert?
Xscape starts off its set with some of its most popular hits from the '90s, like Who Can I Run To and My Little Secret. Starting its show with songs that are beloved by fans sets a high bar for Xscape to maintain throughout the show, and the R&B quartet more than delivers. Xscape's members are extremely physical performers whose sets often include complicated dance moves that you may want to learn for yourself. The powerhouse quartet effortlessly showcases its musical chops and four-part harmonies that propelled it to the top of the R&B genre in the '90s. Wear comfortable shoes to an Xscape concert because between the group's infectious energy and that of the crowd, you're likely to end up on your feet.
Who are the members of Xscape?
Originally in 1992, Xscape had five members: Kandi Burruss, Tamika 'Tiny' Cottle, LaTocha Scott, Tamika Scott and Tamera Coggins-Wynn. One year later, Tamera left the group and it released its first album, Hummin' Comin' at Cha, as a quartet.
What are Xscape's musical influences?
Xscape's soulful R&B is heavily influenced by gospel and Motown music. The group grew up listening to a variety of gospel, soul and R&B artists. Members cite Whitney Houston, Kelly Price and Adina Howard as some of their main musical influences.
Which artists are similar to Xscape?
People who enjoy Xscape may also be fans of artists like SWV, En Vogue, Dru Hill and Jagged Edge.
Back to Top
Epic events and incredible deals straight to your inbox.