We didn't find anything nearby, but here's what's happening in other cities.
There aren't any events on the horizon right now.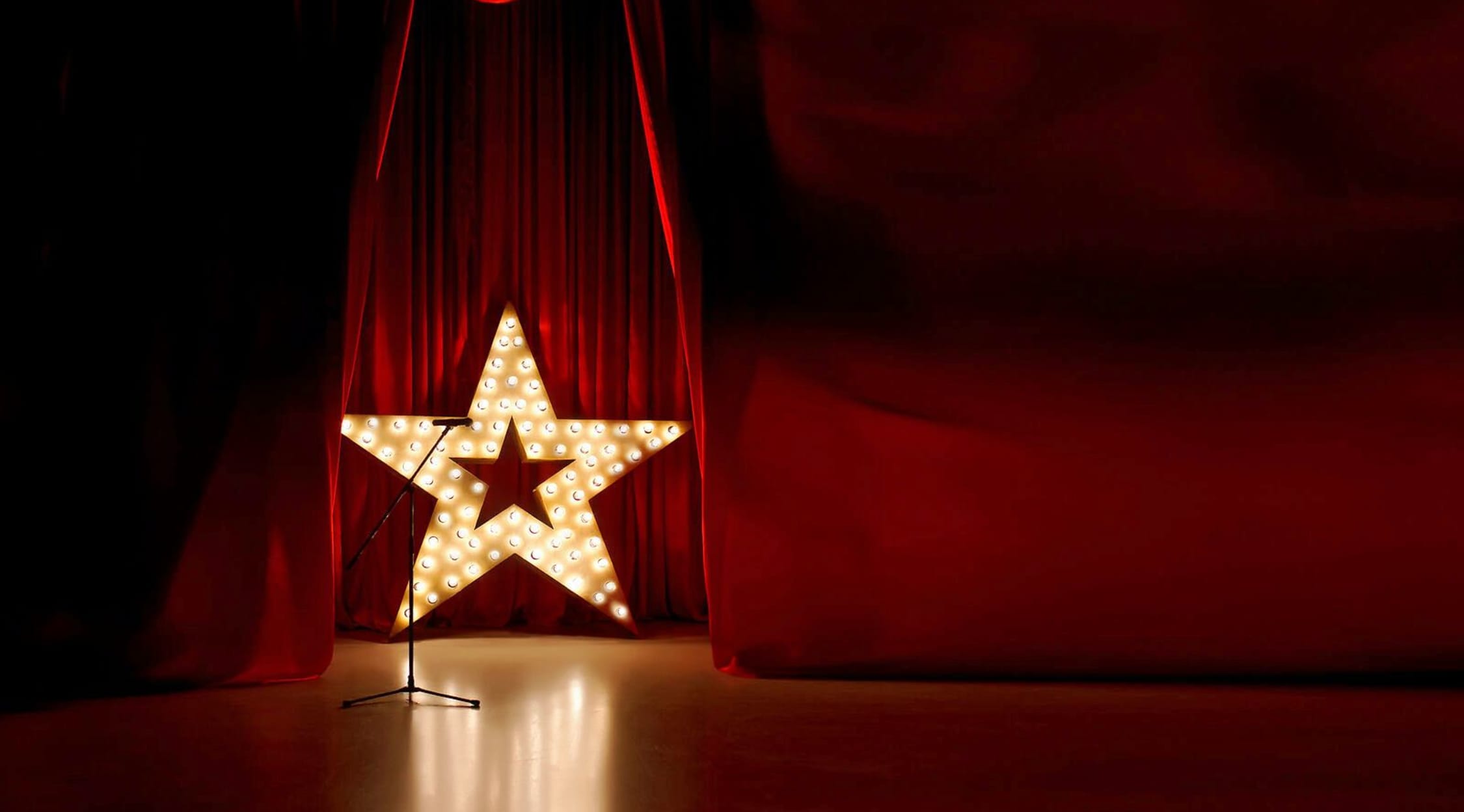 Adobe Stock
Yakov Smirnoff Tickets
Yakov Smirnoff Plot
Were you hoping to go out this weekend to catch a show? With StubHub getting you access to the hottest upcoming concerts, stage shows, and sporting events in your area, you have plenty of shows to choose from that will be opening up at venues near you. But what should you see? If you're tired from the work week and were hoping to take in some entertainment, it's worth your time to head out and see a comedy show this weekend. Don't waste your time going out to see a performer that's just starting out though, get your tickets to go and see a popular performer that has been making audiences laugh for well over two decades now - someone like Yakov Smirnoff! Yakov Smirnoff was originally born in Odessa, where he became intimately acquainted with the Soviet lifestyle. In 1977, he moved with his parents to New York City, where he first began to get acquainted with American culture. After deciding that he wanted to become a comedian, he moved to Los Angeles where he began to perform nightly at various comedy clubs throughout the city. He was cast in the film Moscow on the Hudson in 1984 and from there, began to appear in various films, including Buckaroo Banzai, Brewster's Millions, The Money Pit, and more. Best known for his stand up, Yakov Smirnoff's jokes tend to relate to Americans what life in the Soviet Union was like. His joke about how in the Soviet Union, "car drives you" has taken off as one of the most memorable expressions to come from this brilliant comic's mind. Also an accomplished painter, Yakov Smirnoff never fails to impress when you discover that he also holds a Master's degree from the Penn College of Liberal and Professional Studies. Don't miss out on your opportunity to see what Yakov Smirnoff's work is all about, head to StubHub and pick up your tickets today to see this hilarious comedian and bust a gut laughing at his unique jokes!
Yakov Smirnoff Schedule
Were you hoping to catch Yakov Smirnoff the next time he takes to the stage at the Rialto Square Theatre in Joliet, Illinois? Well no matter where you were hoping to catch Yakov Smirnoff take to the stage to perform his jokes, know that this popular comedian's shows tend to sell out quick, so if you don't already have a pair ready for you and your loved ones to see this comedian perform, you should head to StubHub and check if there are any left. Don't miss out on this show, get your tickets to see Yakov Smirnoff perform today!
Yakov Smirnoff Cast
Yakov Smirnoff has appeared alongside such famous celebrities and popular figures as Garrett M. Brown, George Murdock, Vijay Amritraj, Harry Waters Jr., Ada Maris, Julian Reyes, Leila Hee Olsen, Gail Strickland, Tom Hanks, Shelley Long, Maureen Stapleton, John van Dreelen, Alexander Godunov, Joe Mantegna, Philip Bosco, Josh Mostel, Carmine Caridi, Mia Dillon, Robin Williams, Maria Conchita Alonso, Cleavant Derricks, Peter Weller, Ellen Barkin, John Lithgow, Jeff Goldblum, Christopher Lloyd, Richard Pryor, John Candy, and more! Yakov Smirnoff has had the great opportunity to work alongside so many famous actors during his time in the limelight. Yakov Smirnoff hasn't shown any signs of slowing down though, as he continues to work on his comedy. If you're a fan of Yakov Smirnoff's work or simply wanted to get better acquainted with this popular comedian who was almost a household name during the Cold War in the 1980's, you should head out to StubHub as soon as you can to pick up your tickets! Don't miss out on your chance to see Yakov Smirnoff take to the stage today!
Yakov Smirnoff Author
Though he's accomplished much on the stage when it comes to his comedy, Yakov Smirnoff is not known for being an impressive author. While he may have the skills and talents necessary to become a talented writer, he has always seemed to focus his energy towards his humor, a decision that has been to his benefit as he is now recognized as one of the finest comedians in his field in the world. He has yet to try his hand at writing for a mass audience, whether it's fiction or non-fiction, and his efforts have largely been focused on his joke-telling ability and how his sets will appear with him on the stage. Take this time to acquaint yourself with his jokes as you decide whether or not you'll be able to find tickets to see this popular performer take his show to the stage before your very eyes! Don't take too long though or every ticket will be sold out, head to StubHub to get your tickets to see Yakov Smirnoff today!
Yakov Smirnoff Trivia
Q: When was hilarious stand-up comedian and actor Yakov Smirnoff born?A: Hilarious stand-up comedian and actor Yakov Smirnoff was born on January 24, 1951.
Q: Where was hilarious stand-up comedian and actor Yakov Smirnoff born?A: Hilarious stand-up comedian and actor Yakov Smirnoff was born in Odessa in the Ukrainian Soviet Union.
Back to Top