There aren't any Events on the horizon right now.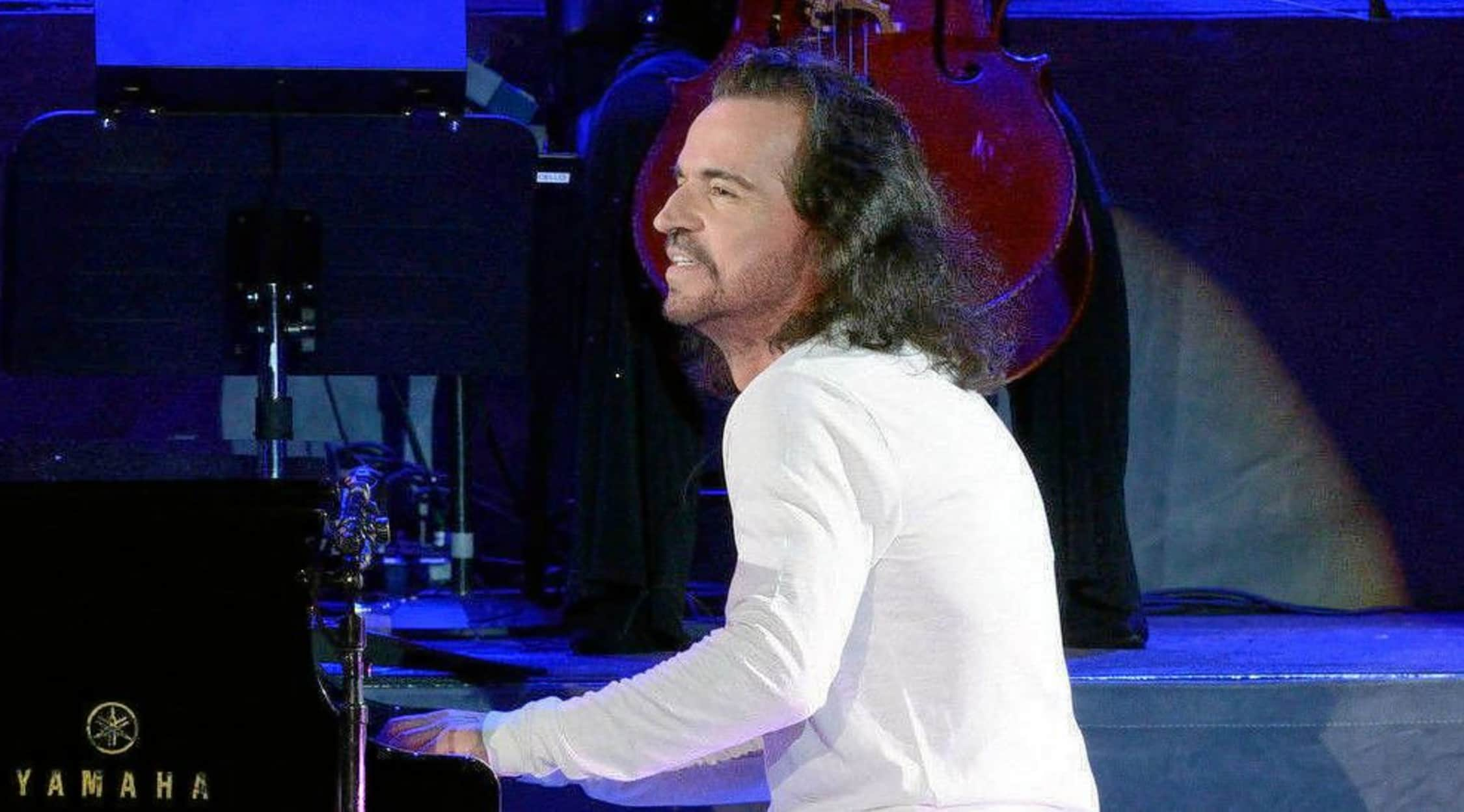 Alamy
Yanni Tickets
Yanni Tickets
Yiannis Chryssomallis, better known to classical music fans as Yanni, produces videos of his concerts that take place in venues around the world. He has appeared at the Taj Mahal, at the Kremlin, at the Theatre of Carthage, in China's Forbidden City, in Egypt at the pyramids and at the Great Sphinx of Giza. Despite not being an artist that appears much on pop radio and TV, his albums have garnered him enormous success. He has been recognized with several Grammy nominations and has had 16 of his albums go to the No.1 spot on the Billboard charts in the "New Age" category.
Yanni: Live at the Acropolis
Yanni burst into mass consciousness as an artist when he appeared in concert live at the Acropolis in Athens, Greece. The Sept. 25, 1993 event had Yanni playing with a full orchestra in front of a live audience. Yanni himself footed the bill for the event, which subsequently garnered a great deal of promotion from PBS. The performance was like one long music video for the album version of the event; the subsequent album of his Acropolis performance went on to earn $7 million dollars and set the stage for other instrumental artists to find their place in the music scene. Additionally, Yanni Live at the Acropolis went on to become the second best-selling concert video of all time.
Where can I buy tickets to a Yanni show?
Fans of the musician Yanni can get tickets to his shows at StubHub, the worldwide marketplace for all-things-live entertainment. The website provides show-goers an easy and safe way to buy tickets online via a mobile phone, laptop, tablet or desktop computer.
Is Yanni playing a concert near me?
Yanni is currently on the road, playing at stops in California and Nevada. Yanni fans can catch him at the Alex Theatre in Glendale, Calif. or Reynolds Hall at Smith Center Las Vegas in Las Vegas, Nev. You can purchase the tickets at StubHub for these shows.
What is Yanni's musical style?
Although he has been put into a more classical category, his music combines the sounds of soft rock, jazz, world and classical music. His work is instrumental, featuring synthesizers and live musicians. He loves musical cultures around the world; his philosophy is "one world, one people," which influences the music that he writes. Yanni also admires composers, like Chopin, Bach and Beethoven but also likes Black Sabbath and Led Zeppelin.
What is Yanni like in concert?
While he is definitely the frontman for his shows, his band members get plenty of recognition during his shows as well. He is very willing to highlight the talents of the people around him. He also incorporates quite a number of technical elements in his shows. Aside from using synthesizers, he uses lighting for dramatic effect.
What live albums has he released?
Yanni released Live at the Acropolis in 1994. He followed up that venture with Tribute in 1997. The Yanni Live! The Concert Event was released in 2006 and Live at El Morro, Puerto Rico dropped in 2012. His final live concert album is The Dream Concert: Live from the Great Pyramids of Egypt, which came out in 2016.
Has Yanni done any concerts for charity?
Yanni collaborates with PBS on fundraising activities and has done so for some time. His concert Yanni Live at El Morro, Puerto Rico was one such collaboration. To date, he has helped PBS raise more than $13 million dollars. He also does concerts to benefit the troubled spots in the world. He has given performances in Tunisia and Egypt to that end.
What other artists might appeal to Yanni fans?
People who like Yanni's music may also like music by Hans Zimmer or George Winston. Tickets for these performers' shows are available at StubHub.
Back to Top
Epic events and incredible deals straight to your inbox.