There aren't any Events on the horizon right now.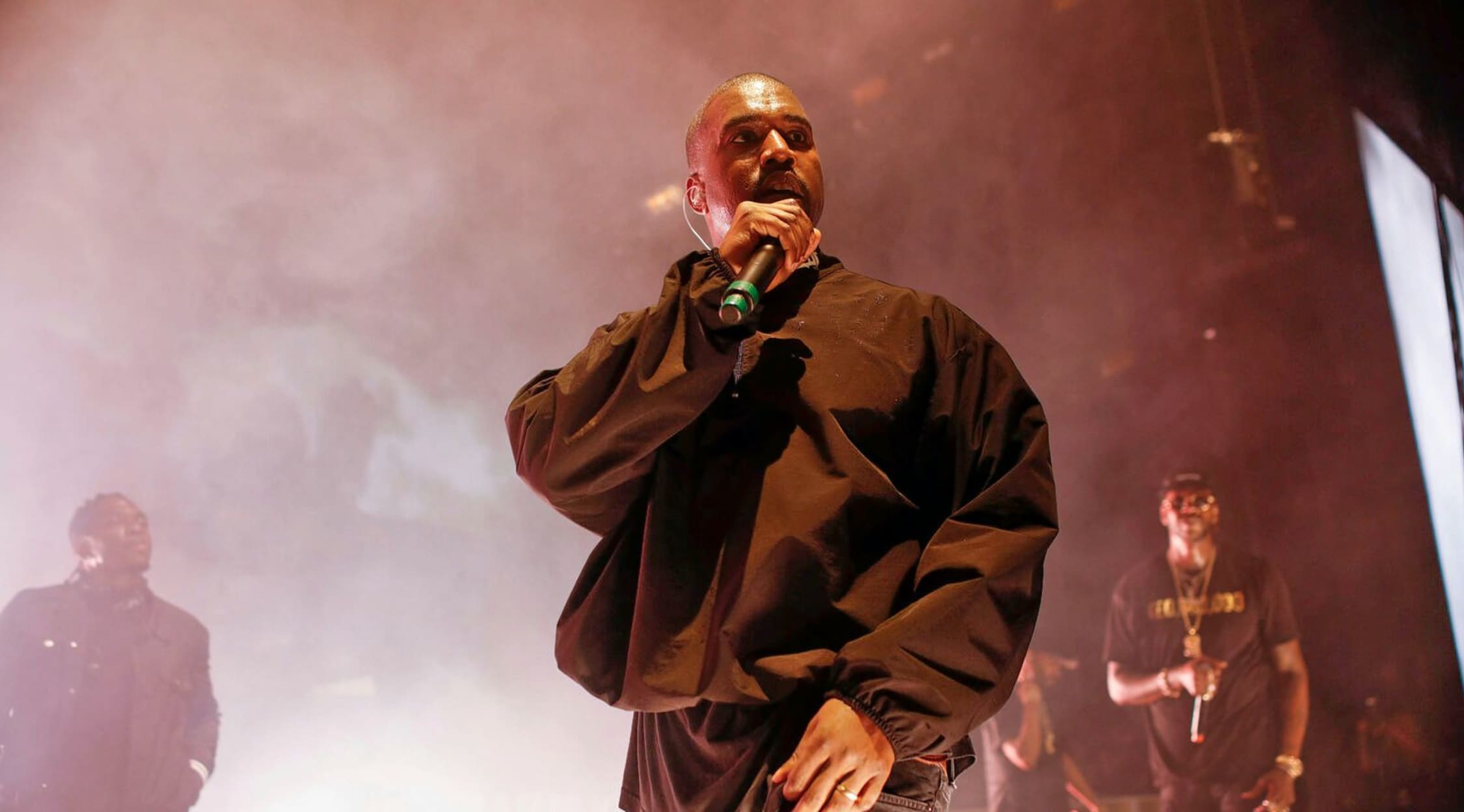 Alamy
Ye Tickets
Kanye West Saint Pablo Tour
Known for his thought-provoking and stylistic technique in his music, Kanye West has built a repertoire of rap songs for more than a decade. For those who have procured Kanye West tickets to one of his shows, the experience is that of an artistic performance of beats, lights, and showmanship. His work expands far beyond his albums. He cut his teeth in the music industry as a producer; he has worked with various fashion labels for his lines of clothing and shoes and is known for his work as a songwriter for many other famous performers. As an artist, Kanye develops his hits through compelling beats and thoughtful arrangements, then lays them over intellectual verses that are hard to ignore.
Kanye West Background
Born in June of 1977 in Atlanta, GA, Kanye spent his formative years living with his college professor mother in Chicago. He showed an early talent for writing poetry and began developing rap songs by the age of 13. After attending the American Academy of Art and Chicago State University, West dropped out of college to pursue a career in the music industry. He slowly built a reputation and resume as a music producer, and eventually landed at Roc-A-Fella Records in the early 2000s. Soon he found himself developing songs for big named artists (including Ludacris, Alicia Keys, and most notably Jay-Z). He established a name for himself through his contributions to Jay-Z's The Blueprint album in 2001. Knowing that he was a rapper at heart rather than a producer, Kanye began shopping around his own work. After creating his mixtape, Through The Wire, he eventually broke onto the music scene with his album, The College Dropout in 2003-2004.
Kanye West Biggest Hits
Many of Kanye West's songs have become both critical and commercial successes. His most successful song, "Gold Digger" stayed at #1 on Billboard's Hot 100 list for ten weeks. A track from his Late Registration album, this song featured Jamie Foxx singing a sample of Ray Charles' "I Got A Woman" as it weaves through West's original lyrics. Additional commercial hits include "Stronger" from his 2007 album, Can't Tell Me Nothing, as well as "Love Lockdown" and "Heartless" from his 2008 album 808s and Heartbreaks. Both hit songs from the 808s and Heartbreaks album peaked on the Billboard Hot 100 at #3 and #2 respectively. Kanye West has many additional hits to his name due to his various artistic collaborations with other performers. From his work with Katy Perry on her hit in 2011 "E.T.," to Keri Hilson's "Knock You Down" that featured both Kanye West and Ne-Yo, to his work with Estelle on her 2008 hit, "American Boy", West has proven to be a collaborator that creates commercial successes.
Similar to Kanye West
After you have scored your chance to experience a Kanye West tour, you might want to check out artists like Common and Lupe Fiasco, who both have a similar style to Yeezy.
Back to Top