There aren't any Events on the horizon right now.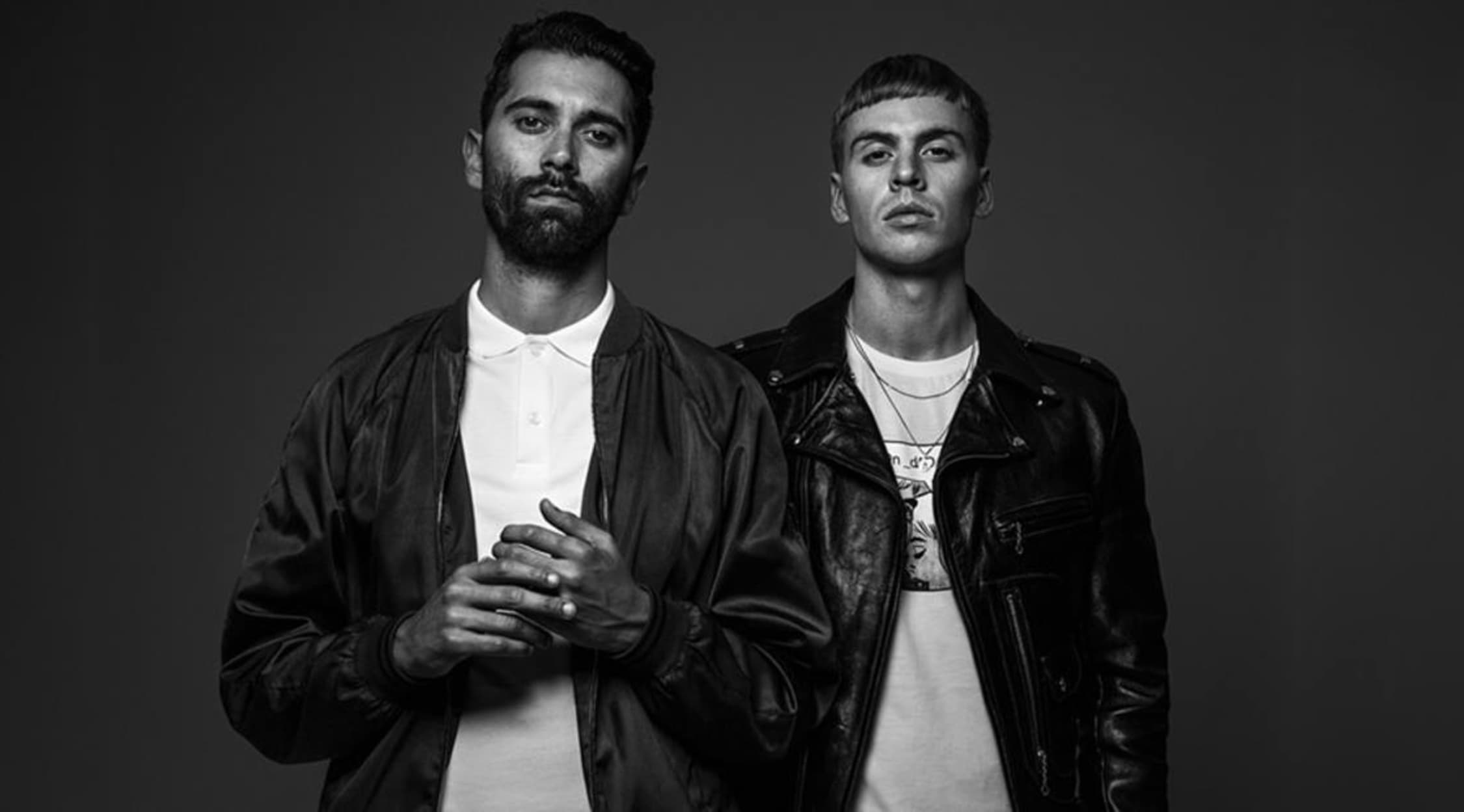 Rovi
Yellow Claw Tickets
Yellow Claw Tickets
Yellow Claw is the moniker for a pair of Dutch disc jockeys who also work as record producers. The group primarily focuses on trap music, hip-hop or dubstep, which can all be experienced during a live concert event. However, there are wide variations between the sounds in these musical genres. One album from Yellow Claw might have a unique sound that is unlike its other releases.
Club Appeal and Concerts
Yellow Claw rose to prominence after it hosted a special party at a popular club in Amsterdam in 2010. The attention it garnered at this event helped to develop a small base of dedicated fans and give the group what it needed to start working on various singles. Several of Yellow Claw's singles became chart hits on both Belgian and Dutch radio stations. In addition, the duo's music videos to accompany these songs drew millions of fans to view them in online venues, further boosting the DJs' popularity. While working on some of these singles, Yellow Claw gained enough influence to play at festivals around the Netherlands. The duo's first international extended play, Amsterdam Twerk Music, was released in 2013 and helped propel the small band to greater fame and recognition.
Where can I buy Yellow Claw tickets?
It's easy to get tickets to hot DJ duos like Yellow Claw at StubHub. Use the traditional desktop site or the effective mobile app on your phone, and know that every ticket you purchase will come with StuHub's special FanProtect guarantee.
What's the current Yellow Claw lineup like?
Yellow Claw started out as a three-person band. The members of the group at this time were Nils Rondhuis, Leo Roelandschap and Jim Aasgier. In 2016, Roelandschap decided to leave the group to focus on family duties and other priorities. Both Rondhuis and Aasgier are still with Yellow Claw and act as its current lineup for live performances.
What is a Yellow Claw setlist like?
Yellow Claw currently has three studio albums. Each one spawned various singles that helped garner more popularity for the duo. You may hear several tracks from any of the studio cuts during Yellow Claw concert performances. The exact set might be unique, even if you know the tracks, due to the varying effects the group uses for live concerts. Songs you might hear at a Yellow Claw concert include "Thunder," "Last Night Ever," "Pillz" and "City On Lockdown."
Where is Yellow Claw performing in 2019?
Yellow Claw is currently enjoying a tour circuit around various locales in North America. The band typically divides legs of its tour by continent. After appearing at various venues in North America, Yellow Claw has plans to play in Japan at a music festival as well.
Will a Yellow Claw concert be coming to a city near me?
You can take a look at StubHub to see all the cities and venues where Yellow Claw is slated to play in the near future. Houston, Pomona, Calif., Atlanta, Ga., and Portland, Ore., are just a few of the places where you can catch a Yellow Claw performance live.
What are the albums Yellow Claw has released?
Yellow Claw's discography includes Blood for Mercy in 2015, Los Amsterdam in 2017 and New Blood in 2018. The duo has announced plans to release its fourth album before the end of 2019.
Has Yellow Claw done any collaborations?
Yellow Claw has worked with various artists on its studio albums and appeared with some at live shows. If you're a fan of Yellow Claw, you might be interested in the music of artists the duo has worked with in the past, such as DJ Snake and Elliphant.
Back to Top