There aren't any Events on the horizon right now.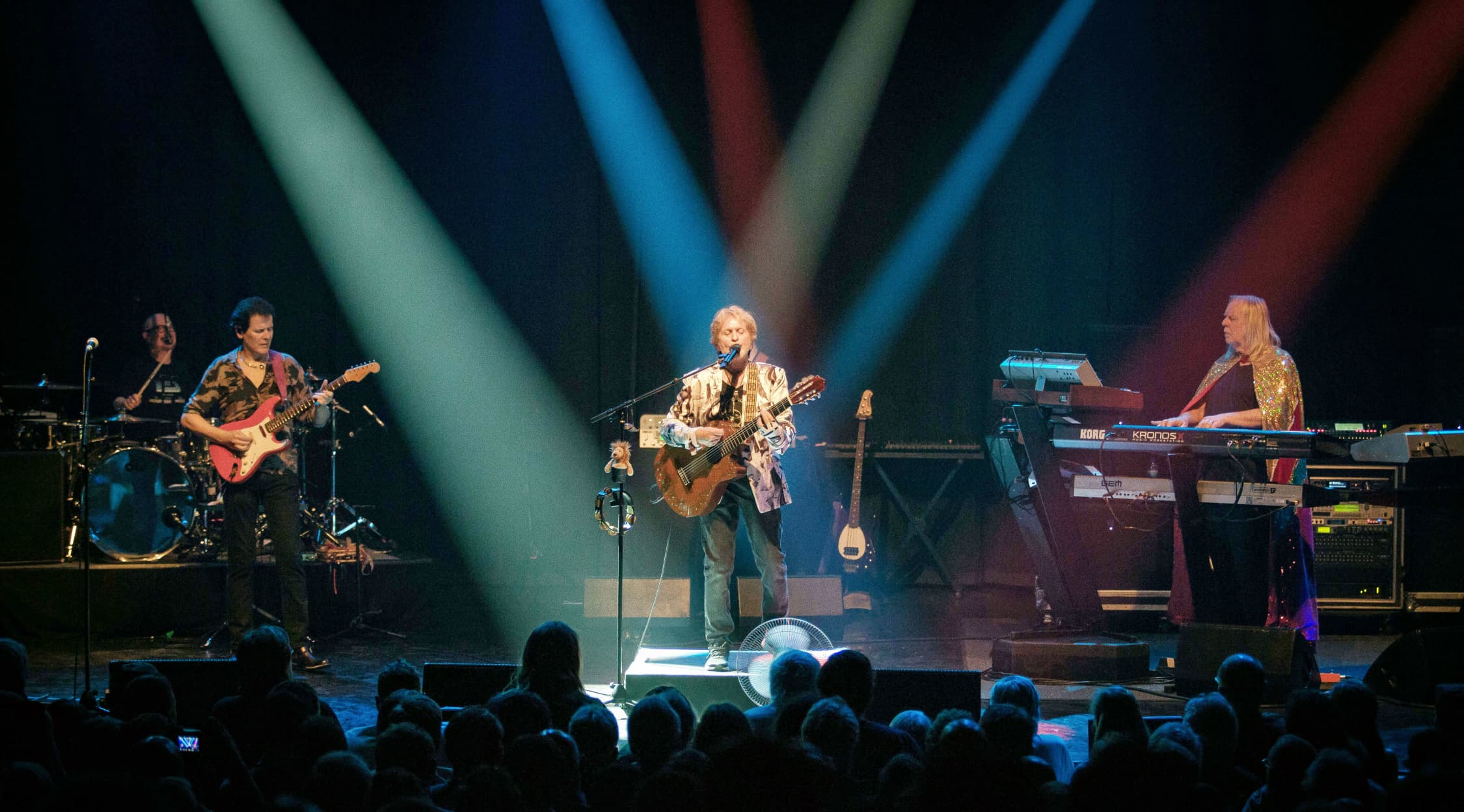 Zuma
Yes featuring ARW Tickets
Yes featuring ARW Tickets?
Yes has been thrilling audiences for over 50 years with their brand of progressive rock. There is nothing quite like the sound of Yes with their electric riffs. The band is in the Rock and Roll Hall of Fame as they have sold over 13 million albums just in the United States alone. The lineup has changed frequently over the years, and there are now even two versions of the band, but the songs remain as powerful and popular as ever no matter who is playing them. Fans still love to hear hits such as "I've Seen All Good People" and "Heart of the Sunrise." While Yes songs were slightly too long and progressive to be pegged to a certain radio genre, fans still flock to buy the albums.
Many Changes Yet so Much Remains the Same
Yes has had different lineups over the years, but some of the constants have been the lead singer Jon Anderson, guitarist Trevor Rabin and keyboardist Rick Wakeman. The band has played in various different iterations over the years. This particular version of Yes began to play together in 2010. Original Yes bassist Chris Squire died in 2015, and guitarist Steve Howe plays with a different version of the band. Anderson's vocals are distinctive with his high and strong voice. The original Yes band was never really one to embrace commercial trends, and the lineup with ARW embraces the band's progressive roots. However, it still pays homage to the band's golden days of the 1980s where they did give a nod to the prevailing rock trends of the time and released their only song to hit the top of the charts, "Owner of a Lonely Heart."
Where can I get Yes featuring ARW tickets?
You can find a full selection of Yes featuring ARW tickets at StubHub. All game and concerts tickets sold at StubHub are fully guaranteed.
Does Yes featuring ARW play old or new material?
Yes featuring ARW plays the classic Yes songs that fans came to love in the 1970s and 1980s. They have worked on new material, but no albums have been released yet by the group. There are rumors that the band will eventually release a new album as they have spent extensive time in the studio since 2010.
Does Anderson still sing the same after all these years?
Anderson's vocals are as strong as ever as he sings well into his seventies. Anderson does not sing falsetto even though his voice sounds strikingly like it. Instead, he sings in the range above a tenor. After all these years, Anderson has no problem hitting the high notes and does it repeatedly over the course of a concert.
Is Yes featuring ARW touring in 2019?
Yes featuring ARW does not yet have any dates scheduled in 2019. However, the band has discussed a tour in 2020, which may coincide with the release of the band's first new material in years. The band embarked on a tour in 2018 that celebrated the group's 50th anniversary.
How does Yes keep their song lineup fresh?
While Yes featuring ARW will largely play the songs in the style that they have honed over 50 years, they will infuse their songs with other instruments, such as the harp. In addition, Wakeman remains as creative and inventive as ever with his keyboard riffs, and Rabin has deepened the intricacy of his already complex guitar sets.
Which acts are similar to Yes featuring ARW?
Yes featuring ARW is one of the enduring acts on the progressive rock scene, and many comparable bands have already hung up their guitars. However, fans who want to enjoy some progressive rock can get tickets to see acts such as Jethro Tull and King Crimson.
Back to Top