We didn't find any Events nearby, but here's what's happening in other cities.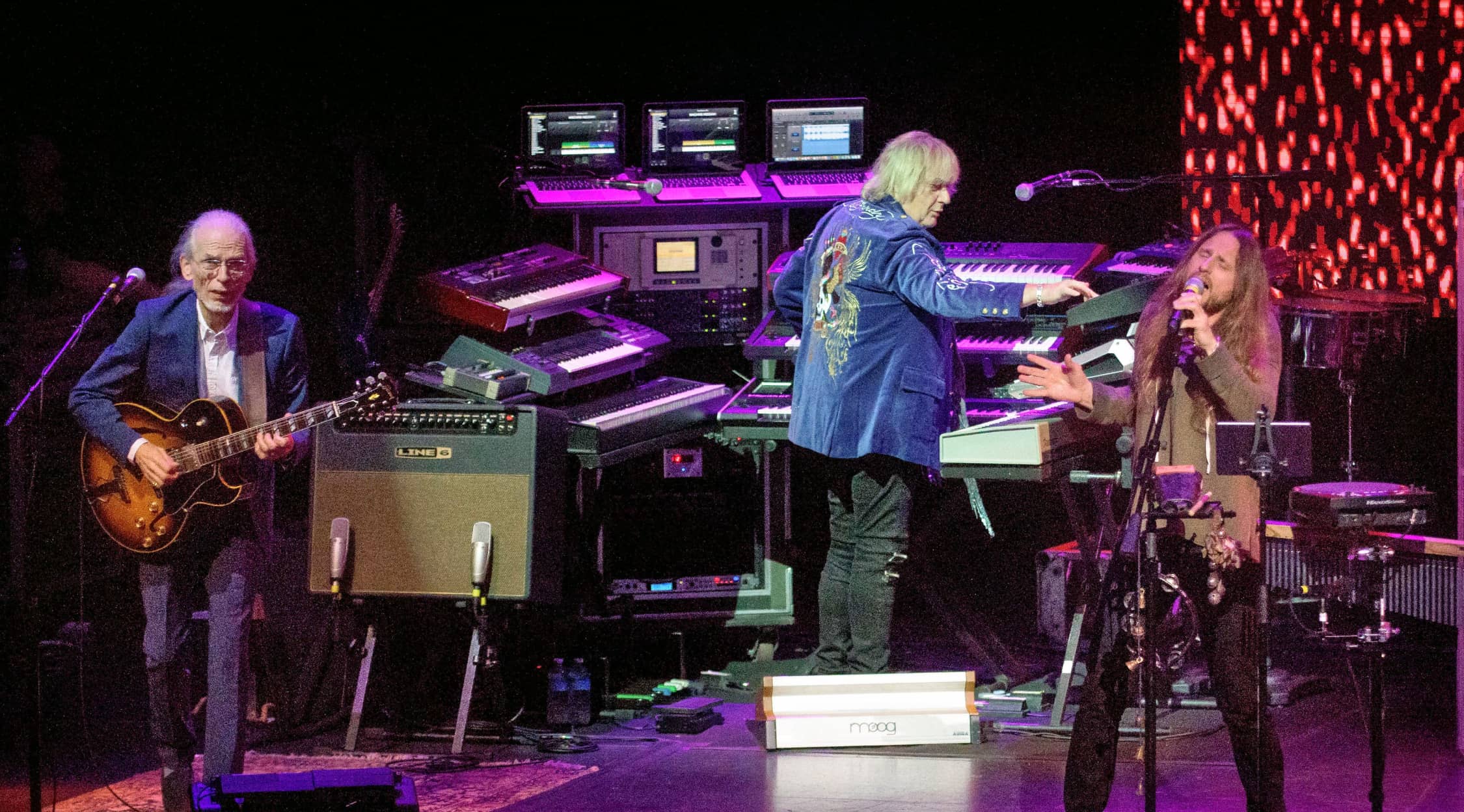 Zuma
Yes Tickets
Yes Tickets
In 1968, the pioneering progressive rock band Yes was formed in London, England. Yes disbanded in 1981. Then it came together again with a partially new lineup in 1983; in all, there have been more than 20 full-time musicians that played as part of Yes since its inception. In the more than five decades since the band has been creating music and performing, Yes has released 21 studio albums, sold 13.5 million records in the US alone, won the 1985 Grammy Award for Best Rock Instrumental Performance and received five Grammy nominations. It was also ranked at No. 94 on VH1's 100 Greatest Artists of Hard Rock and was inducted into the Rock and Roll Hall of Fame in 2017. Yes has headlined Cruise to the Edge, a progressive rock-themed cruise, since 2013. After more than 50 years, Yes is still rocking hard and thrilling audiences throughout the world.
Yes: Death and Rebirth
Yes officially broke up in 1981 for a variety of reasons. Jon Anderson left over a financial dispute, with Rick Wakeman following. Those band members were temporarily replaced with Geoff Downes and Trevor Horn, who helped release the Drama album. After Yes completed the tour for the Drama album, Trevor Horn decided to leave the group and pursue music production instead. Alan White and Chris Squire chose to leave the group as well. Since this left only Geoff Downes and Steve Howe, they opted to completely disband and begin pursuing their own projects. Alan White and Chris Squire were introduced to guitarist and singer Trevor Rabin, and they formed a group called Cinema with him. Squire recruited former Yes keyboard player Tony Kaye to join the group as well. Kaye ended up leaving, and Trevor Horn took his place. Jon Anderson was invited to be the lead singer, meaning that Cinema now had four previous Yes members in the group. This was pointed out by record company executives, and the band changed its name to Yes in 1983, bringing Yes back together again and capitalizing on the popularity Yes already had.
Where can I buy Yes tickets?
If you want to see Yes in concert, get your tickets from the world's leading ticket marketplace: StubHub. Your purchase is backed up by the FanProtect guarantee, and StubHub is easy to use on desktop or mobile.
How long is a normal Yes concert?
Yes performance times range from one to two hours.
Where is Yes playing?
Yes has upcoming tour dates in Phoenix, Ariz. and Irvine, Calif. To see when Yes will perform at a venue near you, be sure to check StubHub.
What does a Yes setlist look like?
Yes does a mix of its major hits and covers of some of the band's favorite songs at its concerts. Some covers you can expect to hear are Simon and Garfunkel's "America" and Richie Haven's "No Opportunity Necessary, No Experience Needed." Some of the hit Yes songs you can expect to hear are "I've Seen All Good People," "The Gates of Delirium," "Starship Trooper," "Roundabout" and "Tempus Fugit."
Who are the members of Yes?
Yes has had many lineup changes over the years, but its current members include Jon Davison on lead vocals and acoustic guitar, Steve Howe on guitar, Alan White on drums, Geoff Downes on keyboards, Billy Sherwood on bass guitar and Jay Schellen on drums.
Where did the name Yes come from?
When the founding members of Yes were discussing possible band names, Jon Anderson suggested it be called Life, and Chris Squire suggested it be called World. Peter Banks replied "Yes," and the band found its name.
What other bands are similar to Yes?
If you like the music of Yes, be sure to check out Emerson Lake and Palmer, Genesis and Blue Oyster Cult.
Back to Top
Epic events and incredible deals straight to your inbox.