There aren't any Events on the horizon right now.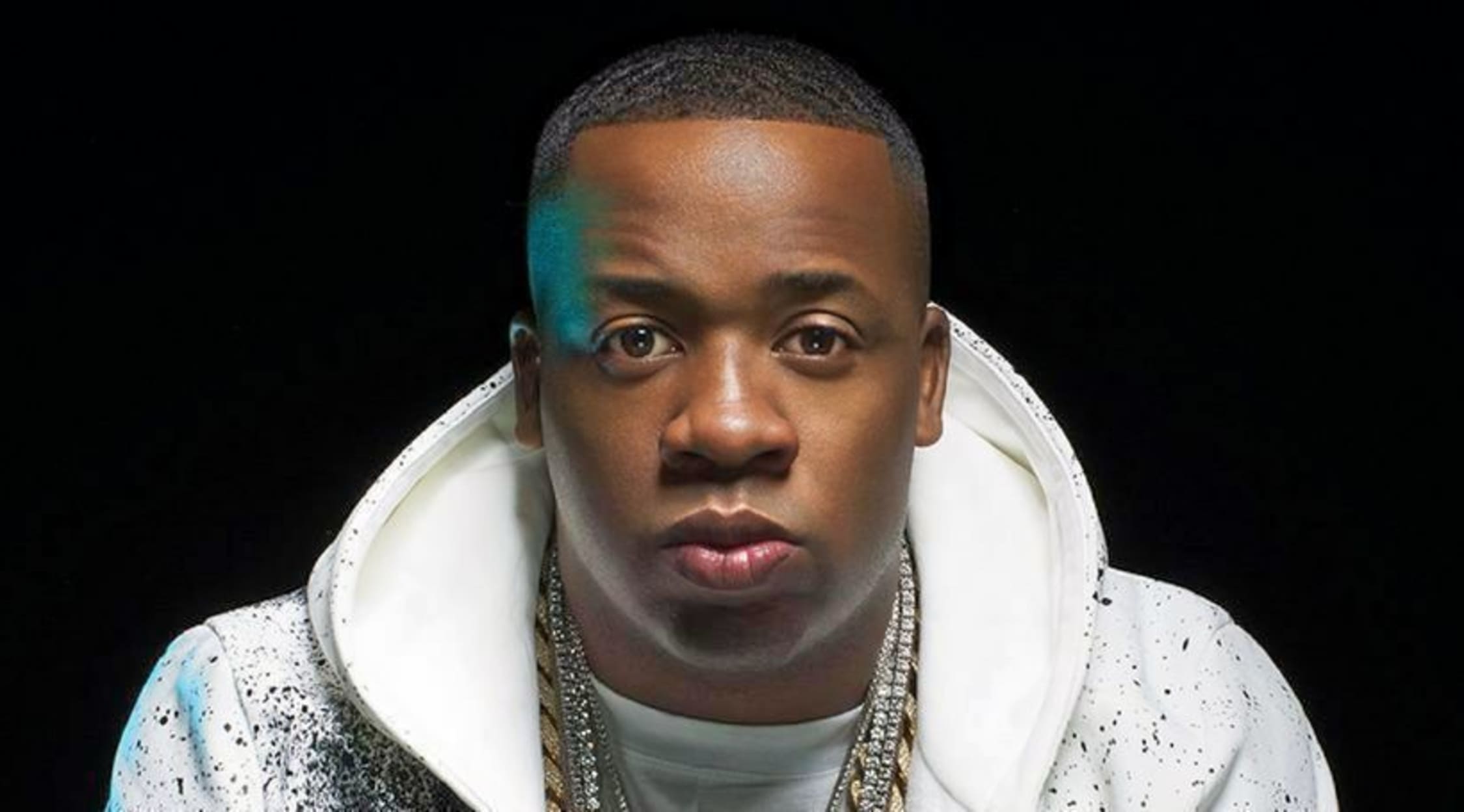 Rovi
Yo Gotti Tickets
Yo Gotti Tickets
Yo Gotti is a popular hip-hop artist who is responsible for hits like "Rake it up," "Errrbody," "Down in the DM," "81," "5 Star," "Doin 2 Much," "Act Right" and "We Can Get It On." In 2017, Yo Gotti's "Rack it Up" reached No. 10 on Billboard's Hot 100. Yo Gotti is known for his meaningful musical lyrics. He enjoys entertaining his fans with his musical talents and witty personality. As a top name in the hip-hop industry, tickets for Yo Gotti's tour will sell fast.
The Shaping of Yo Gotti
Yo Gotti's government name is Marlo Mims. Yo Gotti was born in Memphis, Tenn. According to Yo Gotti, he has always had a passion for rapping. He knew that his passion would eventually help him escape his unfortunate reality. Yo Gotti grew up in a neighborhood in North Memphis named Frazier, which is known for its high crime, gang activity and poverty. Desperate for a way out, Yo Gotti released an underground mixtape named Youngster on the Come Up. He performed songs from this tape at local clubs in his community, and his hard work eventually paid off. Six months later, his talents were recognized by Cash Money Records. Yo Gotti signed with Cash Money Records in 2000, and the rest is history.
Where can I buy Yo Gotti tickets?
Get your Yo Gotti tickets at StubHub, the world's largest ticketing marketplace for live events. When you buy a Yo Gotti concert ticket at StubHub, the company guarantees your safety and security with all ticket purchases.
What are some popular Yo Gotti albums?
Over the years, Yo Gotti has been able to produce more than 25 albums. Some of his more popular albums include 2 Federal, The Art of Hustle, I Still Am, I Am, White Friday, Live from the Kitchen, CM7: The World is Yours and CM8: Any Hood America.
What celebrities has Yo Gotti performed with?
In 2017, Yo Gotti performed with Nicki Minaj during his appearance on The Tonight Show Starring Jimmy Fallon. In 2018, Yo Gotti performed with T.I., Moneybagg Yo and Jefe during the BET Hip-Hop Awards. In addition, Yo Gotti has also done countless night club appearances with Blac Youngsta, Young Scooter and Lil Baby.
What can I expect at a Yo Gotti concert?
Yo Gotti concerts are fun and energetic and definitely worth attending.. Yo Gotti enjoys interacting with the audience at concerts by inviting fans onstage and crowd surfing. Yo Gotti also enjoys giving his fans handshakes during his performances. If you're lucky enough, you may be able to catch a souvenir from Yo Gotti. During past performances, he has thrown some of his personal items into the crowd - T-shirts, shoes, bandannas and towels. This gifting his fans with personal souvenirs is usually the most exciting event that takes place at his concerts. Overall, Yo Gotti is an enthusiastic performer who loves to connect with his fans.
How many awards has Yo Gotti won?
So far, Yo Gotti has won one award. In 2016, he received the All Music Favorite Rap and Hip-Hop Albums award for The Art of Hustle.
Is Yo Gotti coming to a city near me?
Yo Gotti tour stops have been scheduled in cities all around the country. Yo Gotti will be performing at large venues in major cities like Chicago, Ill.; Baltimore, Md.; Los Angeles, Calif.; Atlanta, Ga.; New York, N.Y.; Miami, Fla.; and Memphis, Tenn.
Which artists are similar to Yo Gotti?
Fans who enjoy Yo Gotti's hip-hop, raw style may also enjoy artists like Blac Youngsta, Gucci Mane or Kendrick Lamar.
Back to Top